Media Worth Consuming – January 2021
---
A monthly wrap-up of interesting and informative media on finance, economics, politics and society that you might have missed.
There's more S&P 500 stocks trading at greater than 10 times revenue today than there was in 2000. Unprofitable listed companies have seen enormous stock price increases since the March 2020 lows. American investors have smashed the record for margin debt. Retail traders on Reddit nearly took down a hedge fund executing "the biggest short squeeze of your lifetime" but institutional investors stepped up to save the fund. The stock market has become a derivative of the options market. Some markets don't look bubbly compared to US stocks.
Global debt soared by $19.5 trillion in 2020. US high yield debt issuance is expected to be a record for January as investors chase the higher yields of CCC rated debt. Debt investors are increasingly buying aircraft lease securitisations for their yield. Danish banks are offering 20 year mortgages at 0%. American bond funds showed a very high level of dispersion on the marks for their bonds in March 2020.
Credit rating agencies were surprisingly optimistic in their assessment of emerging market sovereigns during 2020. A Chinese court has ruled that a credit rating agency must partially compensate investors in a defaulted bond. The big investment question of the next decade is what will happen to inflation?
ARK's assets under management grew from $3.1 billion to $34.5 billion in 2020 driven by enormous returns on its funds, but this could unwind if growth stocks correct. Softbank gave $600 million in loans to four executives to buy company stock. Bitcoin and other major cryptocurrencies could be wildly inflated due to dubious Tether transactions. Around 20% of Bitcoins are owned by people who have forgotten their passwords.
Politics & Culture
147 Congressional Republicans voted to overturn the Presidential election, despite not having meaningful evidence of electoral fraud. Trump loyalists deliberately obstructed the transition at the Pentagon. One of the last acts of the Trump administration was to attempt to force banks to lend to companies they don't want to do business with. Some QAnon adherents are seeing the whole movement as a fraud after Trump peacefully handed over the Presidency.
Joe Biden broke his mask wearing mandate on the day he signed it. He said only dictators govern by executive order, then he smashed the record for signing them in his first week. He is also forcing educational institutions to accept biological males as females and proposing racist and sexist criteria for allocating bailout funds.
The Capitol Hill riot was mostly organised on Facebook but the platform has escaped consequences, with the blame put on now shutdown Parler. Democrats have a newfound appreciation for police after Trump supporters stormed Capitol Hill, a change from criticising police for attempting to stop BLM supporters rioting and looting. The mainstream media has also shown an enormous double standard for rioting and looting. Far left rioters "celebrated" Joe Biden's inauguration by attacking the Democrat party headquarters in Portland.
Facebook's decision to shutdown the President's account shows just how much power it has and its blocking of Libertarians shows that they are trying to supress dissent not violence. Google is experimenting with cutting off links to news websites in an attempt to avoid paying for news content. Big Tech is blocking legitimate businesses marketing legitimate products and refuses to explain why. Fox News has lost its crown as the king of cable news.
Some of Silicon Valley's entrepreneurs are leaving and Miami's mayor is happily welcoming them. High taxes and other progressive policies have seen wealthy residents flee New York, so the state government is responding by hiking income taxes to the highest level in the country. California has paid out over $10 billion in fraudulent unemployment claims in the last year. Washington DC residents might receive free marijuana as a reward for getting a Covid vaccine.
Victoria's anti-religion laws are legally dubious and morally wrong. Europe's naïve trade deal with China fails on both trade opportunities and human rights. The Chinese ban on Australian coal has seen limited change in the volume of coal exports, with Australian coal heading elsewhere to fill gaps left by Chinese buying from elsewhere.
Contrary to popular definitions, fascism is about state dominance of the economy with governments in Western countries adopting more of its agenda. Both major American political parties have expanded the size of the federal government in the last two decades.
Economics & Work
The OECD recommends more Keynesian stimulus, even though the batch after the Financial Crisis didn't help much. The IMF is telling governments to "spend as much as you can". If $2,000 stimulus cheques are a great idea, why not go for $200,000 stimulus cheques? The enormous bailouts today are simply a form of intergenerational theft. An economics paper estimates that there will be an additional 890,000 deaths in the US in the next 15 years as a result of Covid economic outcomes, a far larger number than will die from Covid itself.
The war on poverty has pushed poor Americans away from work to dependence on government. Easy access to drugs, the unhelpful generosity of strangers and a lack of detox facilities all perpetuate homelessness. Despite a vast pool of unemployed Americans, homebuilders are struggling to add workers. Those arguing for equality of outcomes end up shrinking the pie, whereas capitalism grows it. A lesson in opportunity cost: choosing between making money driving or watching TV. 6 basic concepts you should learn in an introductory economics course. When billionaires become richer under capitalism, they create more wealth for others than themselves. It's funny how rich some rich people claim tax rates should be higher but they never seem to back it up with their own money.
A meta-analysis of US minimum wage studies finds that the majority identify significant negative impacts from minimum wage increases, particularly for younger and less educated workers. Getting young people a job reduces their likelihood of committing crime. A blanket national minimum increase wage for the US would ignore large disparities in the cost of living and would see the poorest states the worst impacted. Earned income credits are a better way to achieve the outcomes hoped for from minimum wage increases.
Central banks are creating bubbles everywhere, but they don't have a better idea on what to do. Seth Klarman rebukes the Fed for enabling investors to take higher risks and governments to spend flippantly and load up on debt. There's no hawks left at the Federal Reserve, only different types of doves. The ECB is acting to reduce the spread between bond yields for stronger and weaker European governments. Taiwan's central bank is intervening in bond markets to stop its government bond yields going negative. A state owned oil company in Argentina is set to default as the central bank wouldn't allow it to exchange currencies to make its interest payments.
Miscellaneous
Some intellectuals disdain Jordan Peterson's clarity and helpfulness to the ordinary person. Andrew Forrest explains the business and environmental case for green hydrogen. Doordash is creating fake webpages for restaurants that refuse to do business with them, telling potential customers that the restaurant is closed or too far away. Phage therapy is being used to defeat antibiotic resistant bacteria.
Norway warned that frail people might die as a result of reactions to Covid vaccines. Herd immunity from catching Covid and vaccines should lead to hospitalisation rates falling off in the coming weeks for Europe and the US. The FDA has consistently got in the way of Americans getting a Covid vaccine. How Israel received priority access to a Covid vaccine. Depending which study you accept, China's Covid vaccine ranges from 50% to 91% effective. Chinese concerns about Covid on frozen food are creating international shipping problems. A Canadian woman put her husband on a leash and they went for walk in an attempt to get around Covid restrictions, but they copped $3,000 in fines for it. 

........
This article has been prepared for educational purposes and is in no way meant to be a substitute for professional and tailored financial advice. It contains information derived and sourced from a broad list of third parties and has been prepared on the basis that this third party information is accurate. This article expresses the views of the author at a point in time, and such views may change in the future with no obligation on Narrow Road Capital or the author to publicly update these views. Narrow Road Capital advises on and invests in a wide range of securities, including securities linked to the performance of various companies and financial institutions.
---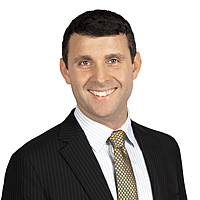 Portfolio Manager
Narrow Road Capital
Narrow Road Capital is a credit manager with a track record of higher returns and lower fees on Australian credit investments. Clients include institutions, not for profits and family offices.
Expertise