Media Worth Consuming – June 2022
---
Top 5 Articles
Six things that could drive markets higher amidst the current bearishness.
By one measure, Australia's property prices have just surpassed Japan's at their peak.
The rapid turnaround in Canadian house prices has caught out many buyers and sellers.
Amazon is worried that it might run out of Americans willing to work for it.
A Missouri woman was awarded $5.2 million in damages against an insurance company after she contracted an STD in a car they insured.
Here's the long list of the most interesting and under the radar articles I came across this month. 
Finance
American retailers are seeing rising inventory levels, limited warehouse capacity and consumers cutting spending all at the same time. The benchmark 60/40 US portfolio is on track for its worst quarter in over a decade, with forecasters split on whether bonds will prove to be a diversified in the near term. Venture capital investor Sequoia Capital warned its portfolio firms to switch to focussing on profits rather than growth as the good times are over.
With growth stocks falling out of favour, most active managers in the US are beating the index. Hedge fund Tiger Global is down 52% in the year to date and has gated some of its illiquid investments. The boom has barely ended yet 25 out of 232 recent SPACs have indicated they might run out of cash imminently.
Meme stock traders have sent Revlon shares soaring after it filed for bankruptcy, burning short sellers, even though the eventual wipe out of the shares is almost certain. Redbox shares are trading at over $12 even though they are almost certain to be taken over for less than $1 in the short term. People who made easy money investing in the year after the Covid crash have found that it is easy to lose it all. A new exchange has opened for speculating on real world events like award ceremonies and political outcomes.
After peaking at a $3 trillion market capitalisation in December, cryptocurrencies have fallen below $1 trillion. Ethereum's shift from proof of work to proof of stake leaves "miners" looking for new uses for their "rigs". The resurrection of the cryptocurrency Luna shows why many regard the sector as the "Wild West".
Hedge Fund manager Mark Spitznagel is calling current conditions "the greatest credit bubble in human history". The disproportionate growth of B- rated loans could drive a high level of American corporate defaults in the next downturn, with CLOs particularly exposed. Investment banks are stuck with $80 billion of leveraged lending commitments and are copping discounts of up to 20% to sell down their exposures. Now that credit conditions have tightened, rescue financing is making a comeback.
International lenders need to take a hard line with defaulting emerging market borrowers and their Chinese lenders. China's banks are flush with deposits but are struggling to lend as consumers and businesses fear tough times ahead. In March 2020, a major financial institution technically defaulted on a large margin call but the exchange gave them more time to cover it. The Bank of Japan is set to become the first central bank to own more than 50% of its nation's government debt.
The annual charity auction lunch with Warren Buffet went for more than four times last year's price. The number of CFA exam takers has fallen significantly with potential candidates questioning the value of the qualification. The CEO of Egan Jones rating agency has been busted for conflicts of interest and interfering in the credit rating process.
Politics & Culture
Joe Biden's staff provided him with basic instructions on how to conduct a meeting, again raising concerns about his cognitive health. Using his acting background, Volodymyr Zelenskyy has done a great job of convincing the world we should be on his side. The history and recent events of Disney's privately run city council in Florida. Vermont's voucher system allows all parents to have a choice of schools, just like rich parents have always had.
A British man has been jailed for 20 weeks for posting racist memes on WhatsApp. A high profile Chinese celebrity has disappeared after a cake shaped like a tank was featured on his show the day before the anniversary of the Tiananmen Square massacre. North Korea has taken over the chairing role at the UN's Conference on Disarmament.
Economics & Work
German inflation has hit a 60 year high of 8.7%. European leaders are bickering over whether rising interest rates will cause debt crises for the more indebted nations. The Swiss Central Bank lifted its overnight rate to -0.25% with a positive rate expected in coming months. The collapsing Yen is putting pressure on the BOJ to let bond yields rise.
How the world moved from extreme poverty to high levels of wealth over the last 200 years by adopting capitalism and technology. Over one-third of high income American households are living paycheque to paycheque. The arguments against banning sweatshops. Some data and thoughts on working from home from an economist who is running studies on it. New research finds that each job saved by US state and federal government stimulus cost taxpayers $855,000. Governments are increasingly getting their revenues from fees and charges often running businesses that the private sector could run more efficiently.
Miscellaneous
Swedish epidemiologists recognised the history of exaggerated forecasts from previous diseases and kept schools open during Covid, with its students and society far better off. The panic over humans digesting microplastics is probably exaggerated too. How "cheap" renewable energy has resulted in expensive electricity prices. If you think nuclear power is expensive check out the cost of firmed renewables.
A study on high risk men in Liberia found that counselling and an opportunity to change led to substantially lower crime rates. US border officials busted a man carrying 11 kilograms of cocaine in a wheelchair. Nitazenes are far stronger than fentanyl and are increasingly showing up in North American overdose cases. A Texas man who rapped about robbing ATMs has been arrested for robbing ATMs.
Guns have overtaken car crashes as the leading cause of death for American kids. 13 people were hospitalised after a Swiss team building event involving walking over hot coals went wrong. A Los Angeles collective is painting its own pedestrian crossings in urban neighbourhoods in an attempt to make walking safer. San Francisco has allowed driverless taxi services during night hours. How a truck stop became a tourist attraction. The latest in-thing is eat caviar off your hand. When you open champagne, shockwaves of gas escape at supersonic speeds.  
........
This article has been prepared for educational purposes and is in no way meant to be a substitute for professional and tailored financial advice. It contains information derived and sourced from a broad list of third parties and has been prepared on the basis that this third party information is accurate. This article expresses the views of the author at a point in time, and such views may change in the future with no obligation on Narrow Road Capital or the author to publicly update these views. Narrow Road Capital advises on and invests in a wide range of securities, including securities linked to the performance of various companies and financial institutions.
---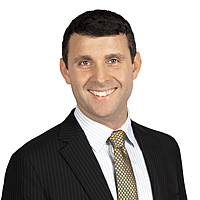 Portfolio Manager
Narrow Road Capital
Narrow Road Capital is a credit manager with a track record of higher returns and lower fees on Australian credit investments. Clients include institutions, not for profits and family offices.
Expertise