Media worth consuming: March 2021
---
A monthly wrap-up of interesting and informative media on finance, economics, politics and society that you might have missed.
American margin debt is continuing to smash records. In ten weeks, SPAC raisings in 2021 are already higher than 2020, and ten times higher than 2019. Less than a year after dodging bankruptcy and after losing $3.2 billion in 2020, WeWork is looking to go public via a SPAC. There's virtually no way electric vehicle manufacturers can justify their market capitalisations. ARK's skyrocketing performance looks like the Van Wagoner fund that boomed then busted in the tech wreck.
A bankruptcy court has confirmed that Hertz's shareholders will get nothing, including the idiots who bought shares after it entered bankruptcy. An American court has held former directors liable for selling their company to a private equity firm that over-levered it before it went bankrupt. The frequency of private equity firms moving stakes in invested companies between their own funds has increased sharply in the last five years. Opting for ESG debt can decrease returns and increase portfolio volatility. How do you decide what is socially responsible investing when hardly anyone agrees on what is evil?
US banks are flooded with cash, with the loan to deposit ratio at its lowest level since 1973. JP Morgan is threatening to turn away deposits as exemptions to the supplementary leverage ratio end. The ten year US Treasury repo rate fell to -4.25% over concerns of excessive short selling, but short selling is still a necessary part of capital markets. Ray Dalio recommends getting out of bonds and US dollar assets. Investors are right to fear a spike in inflation as the setup today is similar to what it was before the inflation spike of the 1970s.
Greece sold €2.5 billion of 30 year bonds at a paltry 1.96% yield. Property, coal and local government debt are driving China's default rate higher. Two electricity retailers, including one with an "A" credit rating, have filed for bankruptcy after the Texas power price spike. When there's a rush for the exits, bond ETFs can get rid of their most illiquid holdings whilst unlisted bond funds often have to sell their most liquid holdings.
Canada's house price boom looks just like Australia's. 17.5% of American FHA home loans are in arrears, with 12% in serious arrears. Due to the ECB's negative interest rates, some borrowers in Portugal and Denmark are being paid interest on their home loans. Troubled US malls saw their valuations drop by 60% in 2020.
Investors in the Credit Suisse/Greensill funds are expected to be hit with 15-30% losses. The Credit Suisse funds started out with low risk Greensill receivables, but moved on to financing speculative future revenues not yet invoiced. Greensill Bank has been declared insolvent, councils that deposited with it to avoid losses from negative interest rates are set to suffer capital losses. Greensill lent $850 million to a coal miner for revenue that didn't exist.
Greensill's collapse has exposed a lack of due diligence by some alternative asset investors with the company's shady relationships a major part of its downfall. In October and November, Greensill pitched to raise equity but didn't mention its recent credit losses, insurance coverage being pulled and regulatory investigations. Softbank invested another $400 million into Greensill months before it collapsed.
Politics & Culture
The internet laughed out loud when it heard that Bill Clinton will chat with Kamala Harris at a conference about empowering women. Facebook moderators don't understand satire. In a counter to Q Anon, left wing conspiracy theorists are being labelled Blue Anon. A British politician called for a 6pm curfew for men to "lessen discrimination".
An Illinois city has become the first in the US to offer reparations of up to $25,000 per family for those who can prove they are direct descendants of a black person who lived in the city during 1919 to 1969. Columbia University is planning to hold separate graduation ceremonies for each major racial group. Systemic victimhood is a bigger problem than systemic racism. After six Dr Seuss books were withdrawn for racist stereotypes, nine of the top ten selling books on Amazon were Dr Seuss books.
The City of Minneapolis has agreed to pay $27 million to George Floyd's family, but the judge of the Floyd criminal trial criticised the timing of the settlement and its potential to taint the jury. The case against the police accused of causing George Floyd's death has some difficult facts to overcome. George Floyd Square ignores the real victims of violence.
New York City spends $447,337 a year to incarcerate each criminal. Downtown Portland's economy has been wrecked by ongoing rioting. A San Francisco TV reporter was robbed at gunpoint while preparing a story on the local crime wave and supermarkets in the city are closing due to unrelenting shoplifting.
Joe Biden is planning to appoint the wife of the key swinging vote senator to an economic development role. After dodging a press conference for over two months, Biden's first one received mixed reviews. A brief history of bogus claims about Russian involvement with Trump published by the American media. The New York times told its readers to suspend critical thinking and just trust them, Google and Wikipedia for accurate analysis.
Blockades on Yemen are starving its people to death. A 13 year old girl lied about her teacher to cover up being suspended for skipping classes, with the teacher killed shortly after by an Islamic terrorist as a result. Los Angeles teachers have been told not to post holiday photos to social media as it would undermine their argument that schools aren't safe to open.
Economics & Work
Stephanie Kelton takes a victory lap about MMT's implementation on this podcast, with her understanding of taxation found wanting. Turkey's currency and stock market slumped after another central bank chief was sacked, with the country set to continue printing money. Lebanon has been hit by bank runs and riots as its currency collapses. Argentina says it doesn't have the money to pay back the IMF. Sovereign debt defaults come in many ways. True Socialism has been tried many times and it always fails, even Democratic Socialism. America's monthly child payments are a halfway house to implementation of universal basic income.
Data from McDonalds stores in America shows that an increase in the minimum wage would be quickly passed through in higher prices. Goldman Sachs analysts made a slide deck to complain about their excessive hours. UK courts were asked to determine whether workers should be paid when sleeping and the answer was "sometimes". Two Harvard studies found that the "gender pay gap" is explained by men working more hours than women and the different industries they choose to work in.
New Zealand has toughened the tax regime for property investors to dampen surging house prices. California recently eased restrictions on granny flats, kicking off a surge for these more affordable dwellings. Relaxing zoning restrictions is one essential part of the solution to Australia's affordable housing problem. Berlin's rent controls are failing in the same ways as other major cities that adopted similar controls. The solution to poor public schooling is giving all parents the choice to send their kids to better performing private schools via a voucher system. Google's cheap online courses are helping low income students get better paying jobs in the IT industry whilst giving Google a wider range of entry level employees to choose from.
Being an economist often means telling people things they don't want to hear. America's lack of public toilets, because it is illegal to charge for using them, is another example of well-meaning politicians ruining your life. Economic growth is more popular than government spending. Singapore, New Zealand and Australia top the Index of Economic Freedom.
The cost of taxation is much more than what you pay. Boris Johnson's spending binge is blowing the legacy of restraint shown by Thatcher, Cameron and May. The third bailout of US airlines in the last year is another taxpayer rip-off. Tax evasion by the highest earning Americans is dramatically underestimated. After the US cut the company tax rate, employment and investment lifted. The arguments that eliminating corporates taxes would increase wages, increase investment, reduce prices and reduce corruption. US governments are estimated to have given $63-200 billion to fraudsters who filed false unemployment claims. The JobKeeper scheme was a colossal waste of Australian taxpayer's money often enriching already wealthy business owners.
US federal government spending on Covid relief has reached $41,870 per taxpayer, yet few have seen payments anywhere near that. America's Covid response is more expensive than the two world wars, the Apollo program and the New Deal. The $1.7 trillion American stimulus package includes $86 billion for underfunded union pension funds. The spending splurge after Covid lockdowns end may be less than expected, as companies and individuals may have learnt a lesson about having reserves for difficult times. When comparing American states, Covid lockdowns didn't reduce deaths but they did increase unemployment, with South Dakota having the lowest unemployment rate in the US partly due to its lack of Covid restrictions.
Governments should look at the success after 1945 not the failure after 2009 when thinking about the economic response to the current situation. Canada's central bank is turning off or reducing several quantitative easing programs to stem moral hazard risk.
Miscellaneous
Linear generators could become a common way to generate power without carbon emissions. Electric cars are only as green as the power they consumer, with child labour and recycling other areas of concern. Porsche claims that synthetic fuels will make combustion engines as clean as electric engines. Tesla's claims that its cars are capable of "full self-driving" are hotly rejected. A Chicago study found that banning single use plastic bags caused more environmental harm, whilst taxing them reduced the harm.
Google and Facebook might be free, but the costs are merely moved elsewhere. An internet publisher explains how Google is killing their advertising revenue. An ingenious ad fraud scheme, that was netting $5 million a month using streaming devices, has been shutdown. The artist who sold a piece of digital art for $69 million thinks digital art is a bubble. How a ten second artistic video sold for $6.6 million.
The chain of events of the Covid outbreak in China and what happened to the people who reported on it. The US Covid death toll is likely to be a little less than a typical year of heart disease deaths. Could obesity be the reason that Western nations have fared worse than developing nations in battling Covid? Alcohol related liver diseases have spiked because of Covid lockdowns. Eight ways American governments stuffed up the response to Covid. The former head of the US Centres for Disease Control believes that Covid most likely originated from the Wuhan bat lab. It's difficult to compare the effectiveness of the three American approved vaccines, so just take the first one you are offered.
If you only get one message from Jordan Peterson it should be to "take responsibility for your life". If an insurer quotes you $30,000 per year for flood insurance, don't build a house there and expect to get flooded regularly if you do. Current Western parenting is a radical departure from historical parenting methods, with far more praise and yelling. New studies show that money does buy some happiness, up to about $75,000 per year. Runners high might come from endocannabinoids not endorphins. Excel has become so ubiquitous it might never die. The global shortage of computer chips is delaying cars, phones and TVs.
An American physicist earned over $300,000 in rewards from credit cards and gift cards and beat the IRS when they tried to classify it as income. A Canadian charity that built schools in Kenya is in hot water for swapping plaques that attribute the credit to multiple donors. Turkish fraudsters switched $36 million of copper for bricks. Dozens of Taiwanese have changed their names to "salmon" to qualify for free all you can eat sushi. For $3 you can eat the world's cheapest Michelin starred meal at Hawker Chan's in Singapore. 

........
This article has been prepared for educational purposes and is in no way meant to be a substitute for professional and tailored financial advice. It contains information derived and sourced from a broad list of third parties and has been prepared on the basis that this third party information is accurate. This article expresses the views of the author at a point in time, and such views may change in the future with no obligation on Narrow Road Capital or the author to publicly update these views. Narrow Road Capital advises on and invests in a wide range of securities, including securities linked to the performance of various companies and financial institutions.
---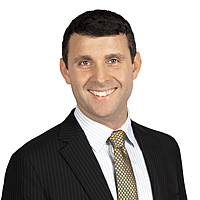 Portfolio Manager
Narrow Road Capital
Narrow Road Capital is a credit manager with a track record of higher returns and lower fees on Australian credit investments. Clients include institutions, not for profits and family offices.
Expertise