MMT: coming to a politician near you! With Dr. Steven Hail | Nucleus Investment Insights
---
We've spoken at length about lack of growth, demand and inflation in the global economy, and see government spending as one of the key ways inflation may see an uptick. That's why we wanted to have a discussion with an expert in Modern Monetary Theory; Dr Hail holds a PhD in Economics and is a lecturer in the topic at the University of Adelaide, where he uses a Modern Monetary Theory frame to understand macroeconomic issues. He recently toured Australia with Dr Stephanie Kelton, senior economic advisor to Bernie Sanders. 
We thought this was a great opportunity to get Dr Hail on to discuss all things MMT. Topics on the agenda included: background and misconceptions on Modern Monetary Theory, countries closest to considering MMT and how Australia could potentially employ it, MMT's relationship to Bonds & Inflation, legislative hurdles in the way and much, much more
If this episode sounds of interest to you, take a look at the episode below or in podcast form here (links are featured at the bottom right of the player if you wish to listen on your preferred platform). 

........
The information on this blog contains general information and does not take into account your personal objectives, financial situation or needs. Past performance is not an indication of future performance. Damien Klassen is an authorised representative of Nucleus Wealth Management, a Corporate Authorised Representative of Nucleus Advice Pty Ltd - AFSL 515796.
---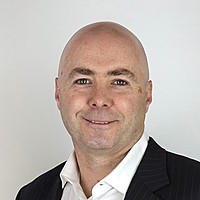 Head of Investment
Nucleus Wealth
Damien runs asset allocation and global stock portfolios for Nucleus Super, Nucleus Ethical and Nucleus Wealth. His 25 year+ career includes Global Quant at Schroders, Strategy at Wilson HTM & co-founder of Aegis.
Expertise