Off the Charts! Big Bitcoin profits, meme sells for 500k, and a $10 billion tax bill
---
Welcome to Off the Charts! where we bring you the biggest headlines of the week on all things investing, and the odd item we just had to share. 
The stories from around the world continue to suggest a frothy market. In a world of NFTs and crypto-memes, the average investor's head must be spinning - just look at the stats below on Tesla. Closer to home, this week saw a swing and a miss in CPI targets, but inflation-doomsayers can take a look at commodities figures we've supplied for you in Off the Charts!.

Let's jump in.
Stories that were Off the Charts! 
#1 a quarter of Tesla's profits come from Bitcoin sale
That's right, Tesla has sold some of the US$1.5 billion of bitcoin purchased in February for a US$101 profit. Well, at least the other three quarters came from selling cars right? Nope. That came from the sales of regulatory credits, an asset sold to other automakers to help meet emissions targets. But let's not get swept up in the silly things like profits. Did you hear Elon Musk will be on SNL next week!

One-quarter of Tesla's net income reported this week came from selling US$101 million of Bitcoin.
Tesla isn't the only company going mad for cryptocurrencies. This week it was announced that Mastercard would be partnering with crypto exchange Gemini to create a card that rewards its users with virtual currency. It is the newest development in a strong trend of virtual currency adoption. Businesses like Square and Paypal's Venmo are among the notable names embracing the speculative asset.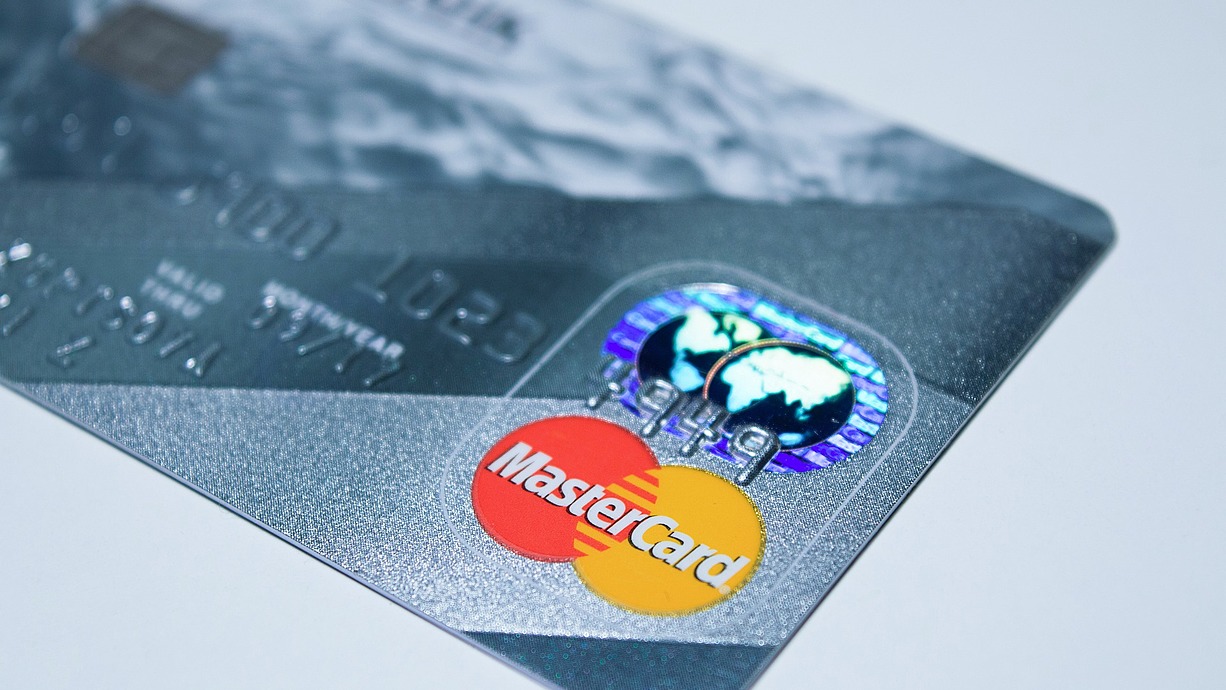 Source: Alina Kuptsova/ Pixabay.
#2 Inflation misses expectations
This isn't our usual 'stats incredible', but it sure is one to watch!

Leading economists were left wanting when the much-anticipated consumer price index (CPI) stats were released this week. CPI lifted by just 0.6% over the three-month period, and only 1.1% through the year to March. Expectations had been targeting 1.4% for the year, and the RBA has been struggling to lift the bar up to its targeted 2-3%.

If you want to find signs of inflation, they're out there - in asset prices and commodities. But don't expect these to shake the RBA from its "lower for longer" stance. It's not budging. The RBA is braced for a sustained inflation spike around 2024, but the real struggle will be hitting the central bank's wage growth targets. Until then, interest rates will stay put. You can read more on the subject from Kate Samranvedhya of JCB here. 

#3 Commodities CONTINUES TO RUN
This week, iron ore prices smashed through their 10-year high, which was set in the last commodities supercycle of 2011. The commodity boom of the 2020s has been well covered on Livewire, most notably by Patrick Poke in his collection covering the key commodity plays for a decarbonised world.
While our experts took issue with the term "supercycle", they agree that many commodities are essential to a greener planet. 
As Alphinity's Elfreda Jonker put it recently "If you want an electric vehicle? You need lithium, nickel and cobalt. Want a wind farm? You need aluminium and rare earth. Want to recharge anything? You need copper."
Macquarie is expecting almost a 30% drop in iron ore prices by the end of 2021. But as lithium production picks up and copper continues to run, it seems that the commodities of the future will continue to dominate headlines for the near term.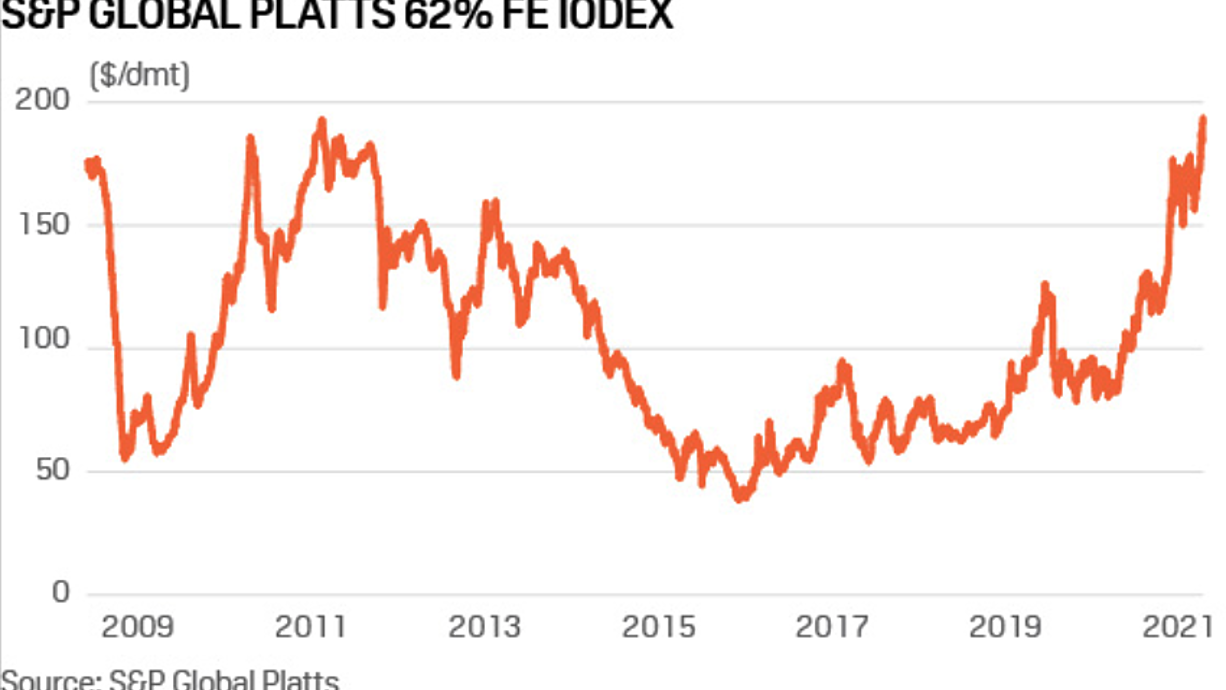 #4 Samsung owner hawks Picassos to settle $10 BILLION tax bill 
Korea's Lee family, the owners of the nation's largest conglomerate, Samsung, have just inherited a US$10 billion tax bill. After the death of Chairman Lee Kun-hee in October, the family is required to pay a 50% inheritance tax, as required by South Korean law. 
To help pay it off, the family will be gifting around 23,000 pieces from its personal art collection to museums. They include works from Picasso, Salvador Dalí, and Monet. These donations will play a big part in reducing the taxable portions of the estate. 
"It is our civic duty and responsibility to pay all taxes," the family said in a statement.
Next in line to the Lee family fortune is Lee Jae-yong. But the family's patriarch and Samsung head will be unable to enjoy the new wealth or freely run the company until 2022. Once he is released from prison. 
Jae-yong received a 30-month sentence for bribing South Korea's ex-president Park Geun-hye in 2017. The full breakdown of Park's political ousting and corruption charges are well worth diving into for anyone who missed the ordeal back in 2017. The Wall Street Journal's coverage here is truly gripping. Surprisingly, almost 70% of the public supports a pardon for the tycoon, favouring strong leadership for Korea's largest company over him remaining in jail for the next year.
#5 Disaster Girl sells meme for $500,000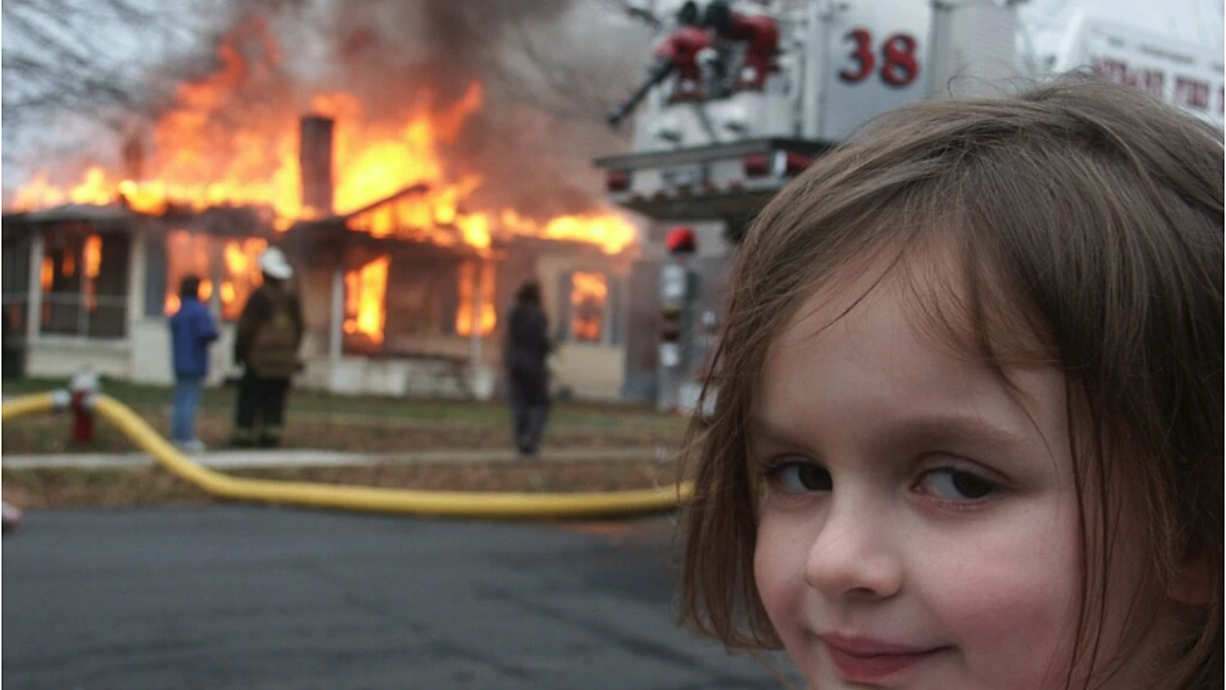 (Source: The New York Times/Dave Roth)
If you've been around the internet long enough you would probably remember this meme. Dubbed "disaster girl," it depicts a young child with a knowing look, while a fire rages in the background. 
The image took the internet by storm in 2007 and became a meme, as various individuals edited different disasters into the background to imply they were all the doing of this child-mastermind.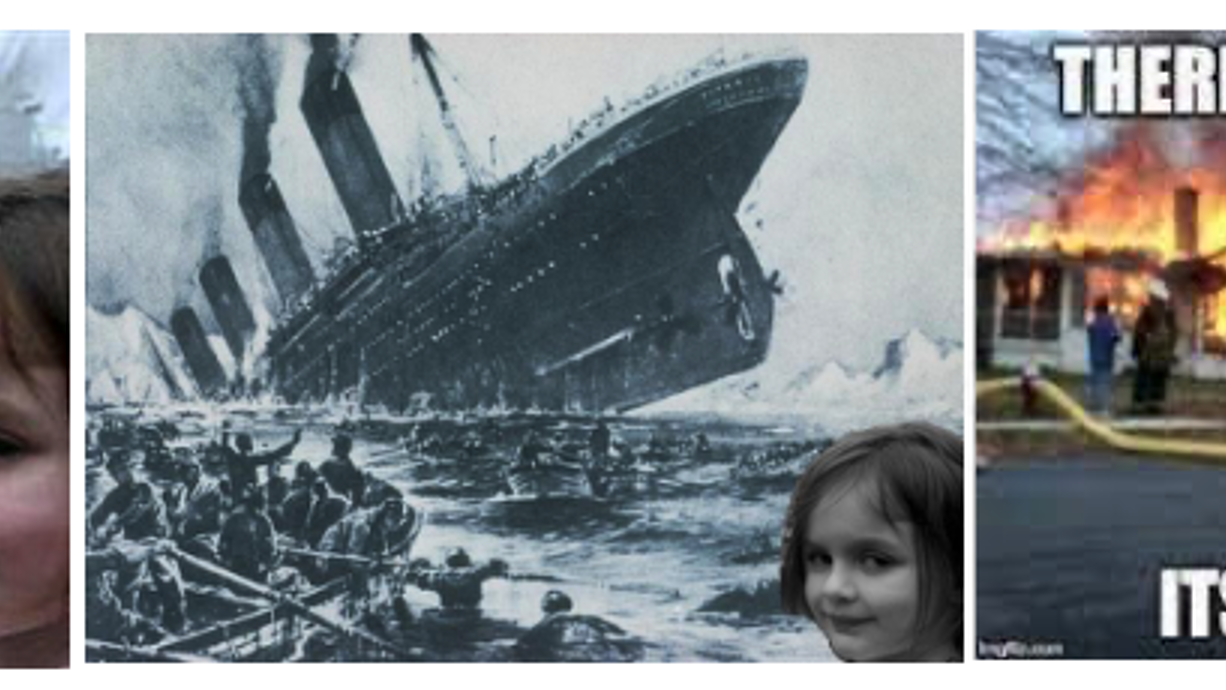 Now, the subject of the image, Zoë Roth, has sold the image as a non-fungible token (NFT) for 180 Ether, currently worth around US$500,000. As the original owner of the NFT, she is entitled to 10% of all future sales of the image. 
Why someone would pay that much for a meme from 2007, we are not entirely sure. A simple screenshot of the image seems to do the trick. One guess, the greater fool theory, where an asset is purchased on the assumption a greater fool will buy it for more later on. Another could be that if the meme were to come back in fashion, the owner would be entitled to regulate its use. Although we've seen before how difficult it is to regulate images on the internet. 
Top articles from the Livewire contributors this week
And coming up week beginning 3 May...
Coming up this week on Livewire's YouTube channel, global growth fundies Nick Griffin

 

of Munro Partners and Alex Pollak of Loftus Peak go head to head on Buy Hold Sell. Don't miss Fidelity's multi-award winning small-cap portfolio manager James Abela

 

, as he shares his secret to success and where he is seeing opportunities locally. Plus, six adviser-approved funds from Medallion Financial Group's Michael Wayne and a one-on-one with Nick Griffin for his insight on why climate is the next major theme for the decade.

What did we miss?
Did you catch a story this week that you thought was
Off the Charts
? Let us know in the comment section below! Or email
content@livewiremarkets.com
.
Also, if you're enjoying Off the Charts or have any suggestions for the series let us know!

- Nicholas Plessas and Mia Kwok
........
Livewire gives readers access to information and educational content provided by financial services professionals and companies ("Livewire Contributors"). Livewire does not operate under an Australian financial services licence and relies on the exemption available under section 911A(2)(eb) of the Corporations Act 2001 (Cth) in respect of any advice given. Any advice on this site is general in nature and does not take into consideration your objectives, financial situation or needs. Before making a decision please consider these and any relevant Product Disclosure Statement. Livewire has commercial relationships with some Livewire Contributors.
---
11 contributors mentioned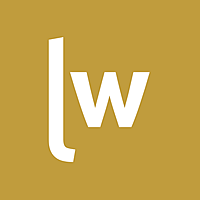 Livewire Exclusive brings you exclusive content from a wide range of leading fund managers and investment professionals.
Expertise