Livewire Live 2017: Picking the winners and avoiding the bombs
---
Protecting against the downside is every bit as important as finding the big winners, after all, it takes a 100% gain to offset a 50% loss. This exclusive panel from Livewire Live hears insights on portfolio protection, diversification, and the management of emotions from three leading fund managers.
At Livewire Live in July, Steve Johnson from Forager Funds, Martin Conlon from Schroders Australia, and Ben Griffiths from Eley Griffiths delved into their processes for 'avoiding the bombs' and shared their top stock ideas for 2017. They had a lot to live up to, with last year's tips returning 35.6%, while 2015's achieved 27.4%.They're off to a good start this year, having returned an average of 17.6%, compared to 1.4% for the ASX200 Accumulation Index. Access the full panel session below.
Ben Griffiths
35 - 55 stocks is the 'sweet spot' in the portfolio. Fewer than 35 creates too much concentration, but no significant diversification benefits are gained beyond 55 stocks.
Blow-ups are the 'occupational hazards' of investing.
Be a slow buyer and a fast seller.
"Removing the emotion from investing is a lifetime's work."
Stock idea: Platinum Asset Management (ASX:PTM) +13.66% at time of writing
Martin Conlon
There's no specific market-cap that's ideal. Bargains can be found in large, mid, and small cap stocks.
A focus on process is critical for handling underperformance and being wrong.
There's always a bubble going on somewhere.
"Usually, when stocks are going up a lot, it's the emotion – the multiple changing."
Stock idea: 3P Learning (ASX:3PL) +12.21% at time of writing
Steve Johnson
Investors tend to hang on too long when things are going wrong.
Think about your portfolio in percentages rather than absolute dollars. The question should be 'what is an appropriate weighting', not 'is it a buy or a sell?'
Australian shares aren't overly expensive, but the playing field has leveled. There aren't many pockets of extreme stress at this point.
"It's important to be ready to cut ideas when it turns out they're not right"
Stock idea: Macmahon (ASX:MAH) +26.85% at time of writing.
Not an existing Livewire member?
Register here to enjoy the benefits of Livewire's free membership including:
First access to exclusive interviews with leading fund managers and advisors
Discover new investment opportunities and products
Receive the Trending on Livewire morning note featuring the top articles each day.
---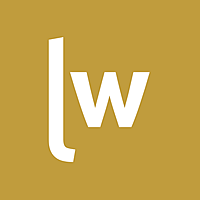 Livewire Exclusive brings you exclusive content from a wide range of leading fund managers and investment professionals.
Expertise