Podcast: Profiting from the global rise of internet usage
---
In the third episode of the Peters MacGregor Global Investing Podcast, Nathan Bell, Head of Research, and Trevor Scott, Senior Investment Analyst, compare and contrast the digital landscape and internet service providers in Australia and around the world. With growing internet usage demands and consumption of online content around the world, these internet providers are playing an even greater role in society and in our portfolio. Stocks discussed include Telstra, Charter Communications, Comcast, Verizon, Telecom Italia and KT Corp.
Listen to the second episode: (VIEW LINK)
---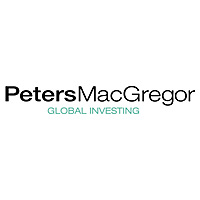 Peters MacGregor Capital Management
Peters MacGregor Capital Management is a value-focused investment manager specialising in global equities. Our clients range from family offices and high net worth investors through to self-managed super funds and financial advisers.
Expertise