Reporting season – the hits & misses so far
---
But the most disappointing aspect of the reporting season so far has been the small number of positive surprises. Only 18% of firms have beaten consensus EPS estimates, the lowest percentage recorded in GS's database (the long-run average for "Beats" is 36%).
While earnings have disappointed, one bright spot has been more companies beating on dividends (26%) than missing (17%). However, this may add to concerns about the degree to which many firms are under-investing in their businesses in order to deliver cash to shareholders now at the expense of future growth.
The chart below shows the Beats and Misses for ASX 200 companies that have reported compared to consensus estimates for revenue, EPS and DPS. For revenue the variation required to register as a Beat or Miss is set at +/-1%. For EPS and DPS the variation required is +/-2%.
GS notes that, despite a second-half recovery in commodity prices that largely caught the consensus off guard, 67% of commodity-related firms have still missed consensus EPS estimates. That is more than for any other sector. The next worst sector for EPS misses is domestic cyclicals (with housing being a notable exception), where half of the companies missed estimates.  
The first half of reporting season is normally the stronger half, possibly because the better managed companies have better information systems and processes that enable them to report earlier. GS notes that the poor start to the reporting season is concerning given that, based on history, the companies that report later in the month are more likely to disappoint.
GS also notes that, for the first time in years, value stocks are showing better earnings momentum than growth stocks. Many of the best performers post-results have been deeply discounted stocks that managed to deliver in-line or better results (e.g. AYS). So far value stocks have delivered more earnings beats and consensus upgrades than have growth stocks.
Cautious guidance has also been a feature of reporting season. Only 18% of stocks have seen upgrades to FY17 consensus EPS forecasts, which is again very low by historical standards. While the frequency of downgrades has been slightly below the historical average, GS notes that FY17 consensus earnings imply one of the sharpest profit recoveries of the past 25-years - something that they regard as highly unlikely to eventuate at this point.
With the average stock in the ASX 100 Industrials trading at 21.5x (an all-time high that is 30% above the 25-year average) GS sees valuation as a significant headwind.
Based on GS's analysis, stocks that beat estimates and saw consensus upgrades include ANN, AYS, CCP, DOW, JBH, SVW and WHC. All have outperformed (by an average of 15%) post their result.
Stocks that missed estimates and saw consensus downgrades include CSL, FXJ, GEM, GMA, GUD, IPH, NCM, ORG, QBE, REA, SWM and TME. Despite disappointing and seeing their forecast earnings cut, three of those stocks (FXJ, REA and GUD) actually outperformed after their result.
Overall, the analysis highlights just how difficult it is to find good profit reporting news in the market at the moment.
---

Follow Marcus Tuck's wires
---
---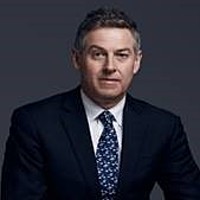 Head of Equities
Mason Stevens
Responsible for identifying domestic and international equity investment opportunities. 25 years of financial markets experience as an equity strategist, economist, analyst, portfolio manager and consultant.
Expertise