Spectrum Insights - The capital adequacy fallacy
---
The recent collapse of a Spanish bank, two Italian banks, and a missed payment on tier one notes from a German bank reinforced some core beliefs for investing in bank capital.  These are:-
reported capital adequacy does not save a bank – despite the emphasis given by regulators
liquidity is of paramount importance when a bank's solvency is in question
for troubled but sufficiently liquid banks, losses can be imposed on bank capital holders and the bank can continue to operate
senior bank debt is usually safe – even in financial stress
the difference in value between bank subordinated debt (tier two) and preference shares (tier one) in liquidation is usually nil
....So some time in the future when a bank in Australia has high bad loans and the investment pitch is "don't worry – look at our capital ratio" keep in mind that most banks before they default have had reasonable reported capital ratios.
Read the full report here
---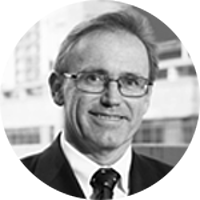 Spectrum Asset Management
Damien has around 25 years of experience in global credit markets. He has worked in Sydney, London, Hong Kong and Singapore. Much of Damien's experience was gained from working with Credit Suisse both in Singapore and Sydney where he was Head of ...
Expertise