We know Australia is the lucky country – whether that be the weather, the lifestyle, or the 25 plus year streak without a recession. We are also the growing country; Australia's growth rate of 1.5% outpaces many of our peers. But where is the growth coming from and what is the impact?
Population growth is the total of the natural increase, the number of births less the number of deaths, and net migration, the difference between those departing Australia and those arriving to the country.
The natural increase has continued plodding along, growing the population by a respectable 0.65%. However the big mover has been net migration, driving over half the increase in the population since 2005.
The makeup of the net migration is particularly interesting: permanent migration has actually remained flat. It has been temporary migration, mostly students, which have been driving the growth: the number of students has risen dramatically to more than 470 thousand.
And where are all these migrants, both international and domestic going? Well not to Western Australia, at least not any more. Unsurprisingly the population growth rate in WA has slumped to 1% from close to 4% just a couple of years ago. Victoria and NSW are still capturing the lion's share of population growth, both growing by more than 100,000 people over the year.
So what does a growing population actually mean for businesses and which sectors are affected? Infrastructure is one place to start. NSW and Victorian populations are likely to grow going forward and the demand for infrastructure, some already stretched, will also grow. One listed business exposed specifically to the east coast road spend, Seymour Whyte (ASX:SWL), recently received a takeover offer at a substantial premium. RCR Tomlinson (ASX:RCR) works in rail and water through its infrastructure division and is up 120% over the last year.
Increased population also leads to increased demand for services, including for childcare and pet care. The population of children under 5 years old grew 2.9% in Victoria last year, outpacing Victorian population growth. This is beneficial for the childcare providers such as listed G8 Education (ASX:GEM) and Think Childcare (ASX:TNK). Veterinary services are also set to grow as population growth leads to new households and new pets, National Veterinary Care (ASX:NVL) being a beneficiary.
Overall stronger population growth is positive for economic growth and spending, and being aware of growth rates around the country can help investors to gauge which businesses, and where, are likely to experience stronger tail winds.
Glennon Capital holds shares in RCR Tomlinson, Think Childcare and National Vet Care. The information contained in this article or video is general in nature and does not consider your personal financial situation.  The information is not a recommendation or offer to buy securities.  You are advised to seek professional financial advice prior to making any investment decisions.  The views expressed in this video may change at any time, such is the nature of the investment markets.
---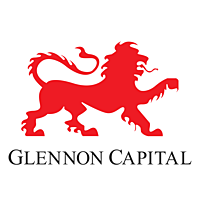 Fund Manager
ASX:GC1, ASX:CMI
Glennon Capital was founded in 2008 by Michael Glennon. Previously, Michael worked with some of the best institutional small company fund managers in Australia. In 2007, he received the IMCA Money Management Fund Manager of the Year (Small Cap)...
Expertise
No areas of expertise