The three ingredients of successful investing
---
Scott Haslem started his career in 1991 as an economist working alongside the likes of Glenn Stevens and Bernie Fraser at the RBA. Today he is the Chief Investment Officer of Crestone Wealth Management, a firm that oversees ~$16 billion of assets on behalf of wealthy individuals and not for profit organisations.
"Never be a forced seller. I think that's where you can give up a lot of your return on terrific investments that you spent time thinking about and managing. If you get yourself in a position where you're a forced seller, I think that's typically a bad outcome."
This investor profile dictates that capital preservation is paramount and hence there is a focus on asset allocation to mitigate risk. In this deep dive interview, Scott draws on his economic training to explain why he believes the current cycle has more to run, outlines his current asset allocation, shares the indicators that would turn him more defensive, and lists 3 key ingredients for good investing.
Points of discussion:
The current global growth outlook and why this underpins a bias towards equities over bonds at this point in the cycle.
Getting a grip on the two major risks that could derail risk assets in this current cycle and how this would influence a defensive asset allocation.
Why Scott continues to back US equities based on a view that the recent stimulus will take longer to work through that economy.
Global vs Australian equities. Using weakness to add to high quality global tech stocks like Tencent and Facebook, and looking to leverage the consumer growth story in Emerging Markets.
Measuring risk in a portfolio and the principles that he believes will limit capital loss in the event of a market dislocation.
The leading indicators that he is following to give him an indication of when it could be time to take a more defensive asset allocation.
ETFs and Active Managers – the role of each and how to pick a good one.
Scott shares what he believes are three key ingredients for achieving good investment outcomes.
Learn more about Crestone
Crestone Wealth Management provides wealth advice and portfolio management services to high-net-worth clients and family offices, not-for-profit organisations and financial institutions. Find out more.
---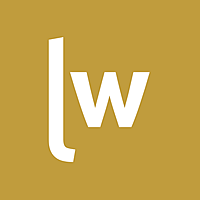 Livewire Exclusive brings you exclusive content from a wide range of leading fund managers and investment professionals.
Expertise