Understanding the economy with Chinese characteristics
---
In watching the coverage of the 20th Party Congress, I can't help but compare it to other political events around the world. It feels like the complete opposite of a US Republican Convention. Absolutely no big balloons and streamers. There are lots of men in dark suits, and all the delegates are in their designated seats. The respectable distance between delegates suggests that they are social distancing. Of course, they are wearing masks, aside from top leaders.
There are certainly no off-the-cuff remarks, with the supreme leader speaking completely on script.
It is also devoid of the rambunctious "here, here!" that is characteristic in parliaments in the UK or Australia. Instead, there is polite applause from the audience, mostly after a point which Xi is meant to emphasise.
Everything is preplanned, indicating that the escorting of former President Hu Jintao off the stage was an obvious show of who was firmly in charge. The new lineup of the Politburo Standing Committee further indicated Xi's tighter grip on power.
There has been plenty of commentary on Xi's priorities – that of presenting a strong China to the world, an emphasis on military power, and readiness for "potential dangers".
However, Xi's views on the economy are much less clear. The brevity of his comments on the economy in a speech of nearly two hours was evident, particularly in comparison to some of his predecessors.
In fact, when it came to the economy, what was most notable was what was not said.
The biggest obvious omission was zero-covid, or more specifically any change to that policy. Given that State media has been repeatedly hailing the benefits of the zero-covid policy, it shouldn't come as any surprise that there was no hint of the policy shifting. Xi only spoke of the merits of zero-covid and how it had saved lives. Still, China does need an exit strategy, and we have yet to see any sign of a plan for a way out.
There was also nothing said about the property crisis and the financial sector, suggesting that saving the property sector was not going to be a focus for the Chinese Communist Party (CCP).
Xi mentioned reform, in particular "deepening supply-side structural reforms" and improving "multi-factor productivity" although without mentioning how or in what areas.
Rather than speak on the economy, the focus was on "development" and more specifically "high-quality development". It's possible that "high-quality development" is in reference to the rebalancing of the economy towards more consumer-led growth, but again, we can't be sure.
Perhaps we will get some policy details on how later. It has tended to be the premier, which has focused on economic policies. Li Qiang, former Party Secretary of Shanghai, is set to take over from Li Keqiang who ends his term in March. While Li Qiang is reported to be pro-business, his oversight of the Shanghai lockdown earlier this year has highlighted that he answers to Xi, 100%.
It was Li Keqiang, not Xi, who expressed concern over the economy mid this year and urged measures to stabilize the economy as covid lockdowns hit economic activity. One key signal to watch out for early next year would be if annual economic growth targets were dropped completely, which could determine how much concern there is about supporting near-term growth.
What does seem clear from Xi was the continued emphasis on State-owned enterprises (SOEs) to "get stronger, do better, and grow bigger". Another key focus was green development and spending on research and development in technology.
This would indicate that there isn't yet a distinct move away from dependence on investment-led growth, only a diversion from the property sector to technology and that the long-running problem of investment in unproductive areas is likely to continue.
The small focus on the economy from Xi's speech seems to suggest that some key economic issues are not high on the priority list. That is, there seems to be little emphasis on supporting the economy in the near term, nor finding ways to rebalance the economy away from investment and towards the consumer over the long term. In truth, these would be difficult challenges for any leader. Providing near-term support could exacerbate the problem of rebalancing over the long term, if that support is not provided to the consumer. And rebalancing will most likely have to come in the form of much weaker economic growth.
Of course, we shouldn't have expected anything new in terms of policy at the Party Congress. Ultimately, the event is meant to shower praise on the many achievements over the past decade. There was also unlikely to be any major shift in policy direction given that Xi is remaining firmly in the top job.
For now, we will have to wait to see how China's central leadership will respond to the near-term economic challenges that some Chinese people are facing. It does seem strange to hear nothing of the deposit holders who had their life savings frozen at rural banks. Nothing of those who have paid in full for apartments and are still waiting for their completion. Those who have lost their businesses and jobs amid covid lockdowns. And despite high youth unemployment, which peaked at nearly 20% in August, the youth of today were "living in a remarkable time" and "have incomparably bright prospects of realizing their dreams".
Then I remember I am seeing the Party Congress from an outsider's lens, where leaders are expected to reassure the people of their country that they are understood and provide acknowledgment of their challenges. This is, of course, Xi carving a distinct path for China, and his version of socialism with Chinese characteristics.
Never miss an insight
If you're not an existing Livewire subscriber you can sign up to get free access to investment ideas and strategies from Australia's leading investors.
And you can follow my profile to stay up to date with other wires as they're published – don't forget to give them a "like".
Never miss an update
Enjoy this wire? Hit the 'like' button to let us know. Stay up to date with my current content by
following me
below and you'll be notified every time I post a wire
Welcome to Livewire, Australia's most trusted source of investment insights and analysis.
---
To continue reading this wire and get unlimited access to Livewire, join for free now and become a more informed and confident investor.
As a former senior economist at Westpac Group for many years, I have always wanted to show how interesting economics can be. Now an independent economist, based in Hong Kong, I continue to hold this philosophy with Bitesized Economics, a newsletter and website, making sense of the economy and financial markets in Asia and the world.
........
This information provided is general in nature and does not constitute as financial advice.
---

Never miss an update
Get the latest insights from me in your inbox when they're published.
---
---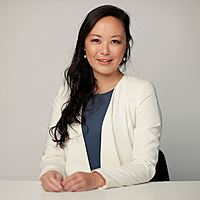 Economist and Author
Bitesized Economics
As a former senior economist at Westpac Group for many years, I have always wanted to show how interesting economics can be. Now an independent economist, based in Hong Kong, I continue to hold this philosophy with Bitesized Economics, a...
Expertise