What makes a defensive company?
---
The heightened market uncertainty in our view warrants a defensive portfolio positioning. This, however, begs the question – what is a defensive company in today's market? The valuation dispersion between stable or growing companies and more cyclically-exposed companies is now the highest since the financial crisis (see chart). So is a defensive company something like Domino's Pizza Enterprises? It has almost doubled over the past 12 months, has an impressive track record of strong earnings growth and still a number of growth opportunities, but was trading in January on an FY17 earnings multiple of almost 50x, three times that of the overall market. Or is a defensive company something like resource giant BHP Billiton? It has almost halved over the last year including dividends, although its earnings are set to decline by more than two-thirds this financial year. To us, neither looks particularly defensive. Companies such as Caltex, Adelaide Brighton Cement, Aristocrat, Medibank and Goodman Group are in strong positions to deliver positive earnings revisions on multiples not far away from historical averages. (VIEW LINK)
---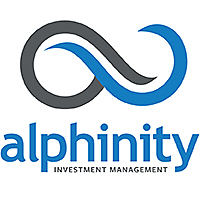 Alphinity Investment Management
Alphinity Investment Management is an active, boutique, equity manager based in Sydney and majority owned by its staff. Established in 2010, Alphinity has dedicated experienced teams managing both Australian and global equity funds.
Expertise