Who is responsible for this savage beating?
---
The usual suspects are behind the glass in the police line-up for the savage assault on the Aussie market. Some people reckon its yuan devaluation, which signals the beginning of the ascendancy of the redback over the greenback. Others point to falling oil prices, or the Chinese growth figures, or US interest rates. This is gang-related violence, so all are guilty. But we also see an additional perp: the dislocation in business models that accompanies significant change. In this world, the opposite of broken isn't fixed, it's more broken. Meaning that when the delicate balance between the US dollar and the yuan is upset, the consequences are so large and so unforeseeable that investors take fright and start to sell. You can see it in oil too. Low oil prices should be a positive for shareholders, since a key input cost is falling. But when the fall gets large enough it doesn't just change earnings but renders uneconomic whole industries. (VIEW LINK)
---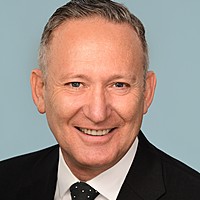 CIO of Loftus Peak, a specialist global fund manager with a track record of successful investment in some of the world's fastest-growing listed businesses.
Expertise