Woodside about to trigger a BUY on the chart
---
Back in August last year we published an article in the Australian Financial Review with our views on the chart for Woodside (WPL) and how it was shaping up as a trade. We noted at the time that WPL was looking positive again and that it should head up towards $33. With oil prices drifting back this year, let's have another look at the chart and determine if recent weakness is providing us with another opportunity, or whether it is worth waiting for better levels.
We can see on this weekly chart that WPL has been steadily trending higher during the last year, exceeding our initial target several weeks. Then over the course of April and May, WPL made a double top near $34 (which is the 50% retracement of the 2014 – 2016 decline). As a result, the last two weeks have been very soft for WPL.
The stock has now fallen towards the trendline that commenced back in April last year when WPL briefly traded under $24. This level therefore represents the first chance for WPL to bounce. However, this may not be the low just yet.
Larger support will come in much closer to $30, and that is the key point for investors to keep an eye on. Firstly, that is the 38.2% retracement of the rally that started in April 2016 and ended in April 2017. Secondly, it is a key level from an Elliott Wave perspective. This is the reason why – WPL is falling in 3 wavs from the April high (an "ABC" correction). If wave "C" is 1.6x the size of wave "A", then that also gives us about $30. If that went right over your head, then the short of it is – $30 is a key support level for WPL.
If that cannot hold, then more support exists in the mid $28's. However, any dip under $30 is more likely to be short lived and will therefore provide investors with another buying opportunity.
Any advice is general only. Fairmont Equities uniquely combines both fundamental and technical analysis. Visit our website for a free trial to our research, request a free portfolio review, and to access our free blog and educational videos.
---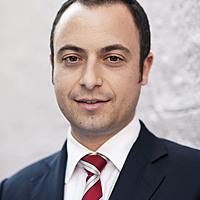 Managing Director
Fairmont Equities
Michael Gable is managing director of Fairmont Equities. We are a small boutique advisory that uniquely combines both fundamental and technical analysis. As a result, our analysis is featured regularly in the finance media such as the Australian...
Expertise
No areas of expertise