10 most tipped small caps: Back in black for 2020
---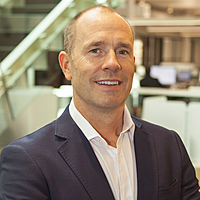 At the start of this somewhat eventful year, we surveyed Livewire readers asking for their top stock idea for 2020. From the 7,000 responses, we crunched the data and shortlisted the most tipped names among them. We recently ran a series of deep dives on the most tipped big caps on the shortlist.
In this new wire, we look at how the ten most tipped' small-caps have been faring. As a refresher, this is what that list included. 
    Livewire readers' 10 most-tipped small caps

      Source: Livewire and Bloomberg,  data as of Jan 2020

Some amazing stats came out of this table. For starters, the average gain across the group was an incredible +191% last year, and the few with earnings had an average forward PE of 113! 
By 10th February, this group was flying well ahead of the market (16% versus 4%) as I updated in this wire. But there has been a bit of water under the bridge since then, so where do we stand today? 
Following the record-breaking pullback through February and March, the two-month-long bounce from the lows since has seen the small-cap index (XSO) gain around 40%, which is twice the gain from the lows in the ASX200. 
Amazingly, the most tipped small caps, as a group, have just today nudged back into the black for the year. 
Here's the table tracking the most tipped small caps kindly made available by Sharesight. Click on it for a larger version. 
Source: Sharesight
But given the wild conditions in the market this year, the performance stats are now scattered like ships after a storm, with some smashed on the rocks, and others blown to calmer waters. Three stocks (Nearmap, Avita and Electro Optic) are still all down by close to 30% for the year, one stock (Appen) is up by a third and one (Mesoblast) is well on its way to doubling for the year.
Comparing the two tables above, there is plenty to notice, not least that the ones that had the biggest 2019 (Avita, which increased eight-fold), is now down the most. Conversely, last year's 'stragglers' (Appen and Mesoblast, 'only' up around +70%) are now the leaders! It's not exactly 'Dogs of the Dow', but not far off.  
In terms of the number of tips, Mesoblast only scraped onto the table this year, and was without doubt 'the roughie' of the race. The company has long been a heart-breaker, yet the price has crept quietly higher since bottoming close to $1.00 in early 2019, and has found a further lease of life this year off the back of some COVID news, and even managed to get a chunky cap raise away recently to sit close to $4 today. 
Deep dives on each stock coming soon

While it's interesting to track their recent history, the real question is what lies ahead for these stocks. 
So, as we did with the big caps, we reached out to ten experts to each share a deep dive for one company. 
We asked how the business been impacted by COVID-19, how it might fare for the rest of 2020, how they are valuing the business, whether a cap raise may be likely, if their target differs from consensus, and what the market might be missing about the stock.

So over the next week or so, look out for the following reports:

FOLLOW the managers or stocks to get their reports first
If you want to be the first to read their reports, click on each of the managers you want to hear from, and then click FOLLOW on their profiles. This way you will receive the report directly by email soon after it goes live. 
Also, as a sneak preview of a new feature we've not announced yet, you can now also follow stocks on our site, so you get notified whenever someone posts about a company that you are interested in. Scroll to the bottom of this wire, and mouse over the stock code of interest, then click Follow, as per the image below 
10 most tipped big caps
As mentioned earlier, we also recently ran fundie deep dives into the most tipped big caps. I published a wire summarising them all and bringing their excellent reports together. 
Like the small caps, the big caps, are now nudging into the black, led by a few names doing the heavy lifting, namely the indomitable Afterpay, and gravity-defying Fortescue. 

Stay tuned
Watch out for the most tipped small caps, which will start rolling out on Monday 25th. Follow the contributors named above to get them all the day before they go in the morning note, and please like this wire if you found it helpful. 
Never miss an update
Enjoy this wire? Hit the 'like' button to let us know. Stay up to date with my current content by
following me
below and you'll be notified every time I post a wire
Welcome to Livewire, Australia's most trusted source of investment insights and analysis.
---
To continue reading this wire and get unlimited access to Livewire, join for free now and become a more informed and confident investor.
---
---
Alex happily served as Livewire's Content Director for the last four years, using a decade of industry experience to deliver the most valuable, and readable, market insights to all Australian investors.
Featuring
Jason Kururangi is an Investment Manager on the Australian Equities desk at Aberdeen Standard Investments. Jason joined Aberdeen Asset Management in 2011 as an intern with the Pan-European equity team, before subsequently joining the firm as a graduate in October 2012. Jason migrated out to Sydney to join our Australian equities team in 2014. Previously, Jason worked as a Civil Engineer in New Zealand.
........
This article is for informational purposes only and should not be considered financial advice. The article may contain the views or opinions of third party contributors to Livewire Markets. These contributors have not considered your objectives, financial situation, or needs. The information in this article should not be relied upon as a substitute for personal financial advice. Livewire Markets recommends that you seek independent advice before you apply for any financial product or service. Livewire Markets is exempt from requiring an AFSL under ASIC Regulatory Guide 36, section 66.
---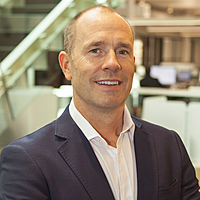 Alex happily served as Livewire's Content Director for the last four years, using a decade of industry experience to deliver the most valuable, and readable, market insights to all Australian investors.
Expertise