10 most tipped small-caps for 2020
---
If you missed it, last month we ran our annual Predictions and Top Picks survey. This had an unprecedented response, with nearly 7,000 participants each sharing a stock idea as well as their thoughts on key macro events. 
With a cluster of 20 stocks getting 40% of all votes, I have already published the 10 'most tipped' big caps for 2020. In this wire, we look at the 10 most-tipped small caps for 2020. 
In stark contrast to the big caps which had an average market cap of $68.6 billion, this group has an average market cap of just $1.3 billion. And between them, they saw a dramatic average share price increase of 191% last year. Those of them that have earnings carry an average forward PE of 113, and just one of them has the slightest of dividends. 
All the same, this ten-pack of spicy sausages received an impressive 13.6%, or 972, of the ~7000 tips submitted. And if you recall, the equivalent list of ten stocks for 2019 had, at last count, gained 43% for the year. 
Two stark warnings though before we get into the list. Firstly, that 43% mostly came from a couple of names that more than doubled (Jumbo, Nanosonics), while some underperformed the market, and a few went deeply negative. You could expect the same kind of wide dispersion of results again. Secondly, last year was an unusually strong year for equities, set up in large part by the Dec Q 2018 correction. Logically, or at least statistically, it seems unlikely we get another massive year in 2020, and as ever, a down year is always a possibility.
That all said, here are the ten most-tipped small caps for 2020, as voted by ~7,000 Livewire readers, along with recent commentary on each from Livewire's contributing fund managers. Thanks to Bloomberg from providing the company data added in the table below. 
Source: Livewire and Bloomberg data


#1 Most tipped small-cap: EML Payments, 2.5% of tips 
EML Payments (EML) had a massive 2019, more than tripling in price. Even after such a big year, it was by far the most tipped small-cap with 175 (2.5% of the total) investors tipping it to have a massive 2020 as well. 
Quite a few fund managers have been backing it recently as well. Most recently, Josh Clarke of QVG Capital who nominated it for our #1 stocks picks for 2020, saying he thought it 'will be a lucrative bet'. 
Dominic Rose at Montgomery Lucent Investment Management also backed the stock recently, doing a deep dive in The investment case for EML just got stronger. Back in September, the stock received a 'buy' from both Arden Jennings at Ausbil and Robert Miller at NAOS in Buy Hold Sell: 5 hot small caps on a high. 
#2 Most tipped small-cap: Pointsbet Holdings, 1.8% of tips
Pointsbet is the 4th largest player in the US$17 billion online gaming market. With a market cap of just $0.8 billion, a 2019 price gain of 139% and as many as 126 tips (1.8% share), Pointsbet is a small stock with strong momentum and a big following. 
Dave Keelan from Ellerston recently nominated it as his pick in Small stocks with big opportunities. Then in Finding the next Afterpay, Michael Frazis wrote:
 "The Aussie stock most likely to give Afterpay-like returns, in my view, is Pointsbet, which has several similarities to Afterpay. The scale of the opportunity relative to their enterprise value (A$250 million) is way out of whack".
#3 Most tipped small-cap: Electro Optic Systems, 1.7% of tips
Electro Optic Systems is another small-cap ($0.9 bil) that more than tripled in price last year, and with 120 votes (1.7% share), plenty of readers are backing it to do something similar again this year. Simon Shields from Monash also nominated the stock for a big 2020 in his report One stock winning the arms race, writing that:  
"EOS uses lasers to track satellites in space and to target enemy vehicles on the battlefield. It might sound like science fiction but it has $250m of sales and $36m of EBIT locked in for next year, with sales growing at 40%, and EBIT 50% the following year. It has no debt. At a PE of 20x for FY21, surging earnings and positive announcements to come, EOS is our number 1 pick for 2020".
#4 Most tipped small-cap: Nearmap, 1.5% of tips
Nearmap featured in the most tipped lists last year as well, and despite the stock falling 40% in the second half of 2019, it has a big year overall and 106 readers (1.5% of tips) have backed it again for 2020. 
Andrew Mitchell from Ophir most recently mentioned Nearmap on Livewire in Offshore The emergence of a new generation, including it in a basket of 'Offshore growers'. 
For those looking to understand what Nearmap does, our new starter Vishal Teckchandani spoke to the CEO of the company in this interview before joining Livewire.

#5 Most tipped small-cap: Appen Limited, 1.5% of tips
Appen is another one that featured last year and with 102 tips, it has 1.5% of all tips (Versus 1.3% last year). Like the other WAAAX stocks, it stumbled in the second half of last year but seems to have stabilised more recently. 
While the WAAAX stocks are frequently called out for their ludicrous valuations, Appen's forward PE of 43.5 (as per Bloomberg data) is the lowest of the five. However, on WAAAX: Buy Hold or Sell back in November, James Gerrish gave it a 'Hold' while Shane Fitzgerald gave it a 'Sell', both citing valuation concerns.  
#6 Most tipped small-cap: Paradigm Biopharmaceutical, 1.4% of tips
Paradigm hasn't featured much on Livewire, however, received 97 of all tips, or 1.4% of the ~7,000 submitted. 
Michael Goldberg at Collins St Value Fund laid out a very bullish thesis back in June in Deep value in a small-cap biotech. Tim Boreham was the last to write about it back in September in Two ways to play the pain game.
#7 Most tipped small-cap: Nanosonics, 0.9% of tips
With 63 tips (0.9%), Nanosonics is another one that features for a second year. This stock had a big 2019, gaining 123.6%, and carries a market cap of nearly $2 billion today. 
After starting out as a 20 cent tiddler in 2008, this stock is a classic microcap-to-midcap story. 
Readers clearly like it, as does Rachel Cole from NAOS who tipped it in 9 quality stocks for your watchlist, where we asked fund managers for a stock that they like but are waiting for a better valuation. So to be clear, while Rachel likes the stock, she doesn't like it at the current price.
#8 Most tipped small-cap: Avita Medical, 0.8% of tips
Another biotech with a promising product, Avita Medical took 59 tips (0.8% of the total) to debut on the list. The stock gained a mind-boggling 696% in 2019, to make it a $1.3 billion market cap stock with $4.6 million of revenue, but this hasn't dampened enthusiasm for the scope of its RECELL product used in the treatment of burns. 
Joseph Kim from Montgomery Investment Management asked Is there more upside potential for Avita Medical, providing a detailed look at the company. The stock has not rallied since then, but there are plenty of investors who are backing it to do just that in 2020.  
#9 Most tipped small-cap: Audinate, 0.8% of tips
Audinate got 53 tips, for 0.8% of the total. This $0.5 billion market cap stock may not be on many investors' radars, and certainly only appeared on Livewire a few times in 2019. 
Joe Magyer at Lakehouse was first to discuss it back in April in Two small caps with a long runway for growth (the other stock was Nanosonics) in which he said: 'We think Audinate has a bright future and are happy to have a meaningful slice of the Fund's capital behind the company'. 
Since then, Mason Willoughby-Thomas from Ausbil Investment Management also backed the stock laying out the thesis in A little Aussie company making waves in San Fran. 
#10 Most tipped small-cap: Mesoblast, 0.7% of tips 
After spending most of the last decade disappointing investors, $1.1 billion market cap regenerative medicine player, Mesoblast, jumped 79.3% in 2019 (and then another 15% so far this month already). This has not gone unnoticed by investors who tipped it 51 times (for 0.7% of all tips) to round out a trio of biotechs for this year's list. 
Tanushree Jain at Bell Potter also nominated the stock in the Bell Potter Top Stock picks for 2020 and gives it a Speculative Buy and a valuation of $5.10 (Versus price at the time of writing of $2.30). She writes: "The company is heading towards a transformational 2020 with its first US product approval in sight, two Phase 3 clinical trial results and potential for further partnering deals".
A word of caution
This is to be taken as a list of stock ideas, and not as a portfolio, and while last year's most tipped list put in a total return of over 45%, this is likely to have been a one-off and I'd caution against expecting this happening again! Last year's strong equity market provided a strong tailwind which likely won't repeat. As a disclosure, I have held Paradigm since mid-2019. 
Follow for updates
At the end of each quarter, I'll take a look at how the most tipped stocks have been faring. Please hit FOLLOW if you want to be notified when I do. If you don't subscribe already, you can do so at no cost via the website.

Stay safe through bushfire season and good luck with your investing in 2020! 
---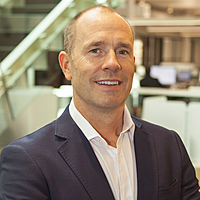 Alex happily served as Livewire's Content Director for the last four years, using a decade of industry experience to deliver the most valuable, and readable, market insights to all Australian investors.
Expertise