10 most tipped big-caps for 2020
---
Last month we ran our annual Predictions and Top Picks survey, which had an overwhelming response with nearly 7,000 investors participating. Not only was this nearly three times the number from the previous year but it made it the largest investor survey in Australia! 
As soon as I got back in the office, I started crunching the data, and it was quickly apparent that a small cluster of stocks received far more tips than others again. In fact, the top 20 names took out ~40% of the 7,000 tips. Despite the much bigger sample set, and some spectacular share price gains in 2019, some of last year's leaders appear at the top of the table again for 2020. 
Last year was an outstanding year for equity markets, and the ten most tipped stocks for 2019 reflected this with an average total return of over 50%. Can lightning really strike twice? 
We run through the list of most tipped big-caps in this wire (we have also covered the ten most tipped small-caps for 2020), and summarise what the experts have been saying about each of the stocks recently. 
Some key metrics for the ten most tipped big caps
I've summarised the stocks in the table below, along with the number of tips each stock received as a number, and as a percentage share of all tips. 
Bloomberg has kindly provided some data on some key metrics for these stocks, including 1-year forward PE, 1-year forward dividend yield, 5-year dividend growth, Free Cash flow yield, ROE and total return for 2019. 
Source: Livewire and Bloomberg data, BHP and Rio market caps include o/s listings
A few groupings jump out right away. We have the full sweep of big resource names: BHP, Rio, Fortescue (new) and Woodside; We also have three of the WAAAX group: Afterpay, Altium and Xero (new); and there are two financials: Macquarie and Westpac (new). CSL sits in pole position in its own group. Viewed like a portfolio, it would be a resources-heavy, financials-light, blood-plasma-fuelled, WAAAX-supercharged monster. 
The average 1-year PE is 168.5 across the group, however, this is, of course, dialled right up by the sky-high numbers from the WAAAX stocks on the list. If you exclude them, the average PE here is a more modest 17.5. The average 1-year forward dividend yield is 4.0% across the list (with an average dividend growth rate of 18%), or a decent 5.5% if you exclude the WAAAX names. 
One thing to jump out at me is the momentum in these stocks. Maybe contrarians just don't go in for tipping competitions, but all but one of these stocks (Westpac) had a very strong 2019. The average CY19 total return was 68.9%, roughly three times what the wider market put in last year. Is this a signal to take profits, or to let the winners run?  Let's take a look at each stock to see what the fundies have been saying. 
#1: CSL Limited, 9.4% of tips
CSL has topped the 'most tipped' list for the 2nd year running. 
It received a resounding 658 tips, or 9.4% share of all votes. This is up from 6.9% last year and is more than double that of Afterpay in the second spot. 
This confidence comes even after the stock gained 50.8% in 2019, to give it a market cap of $125.9 billion. This made it the second-largest stock on the ASX, though it would only take a ~12.5% gain in share price to push it past Commonwealth and make it the single largest stock on the Aussie market. 
We asked separately in our survey if you thought this was on the cards this year and a resounding 75% of participants said 'yes'. It's not hard to imagine, with CSL's Return on Equity sitting above 40%.
Fundies of all stripes like CSL too: 
On the sell side, Bell Potter included the stock again in their most recent favoured stocks report. 
With no one calling the stock lower it seems, either they are all right, or this is the most crowded trade in the market! 
#2: Afterpay Limited, 4.2% of tips
Afterpay has kept its second spot on the podium, with 293 votes, or 4.2% of all tips (down from 6.2% last year).  
Since listing in 2016, the stock has increased 30-fold, and rarely disappointed. It topped the performance for last year's ten most tipped list with a gain of 138% (as of 12th Dec). Can it really do it all over again? 
Dean Fergie at Cyan first wrote about Afterpay on Livewire in 2016 when the stock was just $1.32, writing at the time that 'we expect continued growth given the momentum in the business and the sector'. He wasn't wrong. So it was noteworthy when he posted again a few months ago to explain why he's moved on in 'Why we have sold out of Afterpay'.
In November we looked at Afterpay in "WAAAX: Buy Hold Sell",  with Shane Fitzgerald more sanguine saying "It's a buy for us. Particularly given that the pullback we've had. With Afterpay, you've got all sorts of metrics, which you can use to forecast what you think the earnings are going to be in this company and even moderate success in the US there's a lot of value to be made in this company."

James Gerrish was more guarded saying: " I've got a hold on a stock at the moment. Hold at best for me at the moment. $26 I think you'll be able to get it closer to $20. Obviously a phenomenal business; growth in the US is going to be the main driver here, but I think 2020 is going to be a year of increasing regulation and increasing competition in that space. So it's a hold".
#3: Macquarie Group, 3.5% of tips
Macquarie had 248 votes for 3.5% of all tips (up from 2.9% last year), displacing BHP to become the third most tipped by readers for 2020. 
While the big four struggled through 2019, Macquarie put in a 34.2% total return and starts this year on an undemanding forward PE of 16.3, a ROE above 16% and a prospective yield of 4.3%.
In December, I asked David Poppenbeek from K2 for his thoughts on Macquarie in '3 golden tailwinds for the silver doughnut', who told us, "we believe that there's enough fuel in the tank to drive Macquarie way higher".

#4: BHP, 2.5% of tips
Despite paying out like a broken pokie last year, BHP has slipped slightly to fourth spot with 178 votes, or 2.5% share (versus 2.9% last year). In a recent interview, Holding cyclical stocks through the best bit of the cycle, Plato's Peter Gardner discussed at BHP and the other big miners as good high-yielding stocks for the year ahead, going as far as saying that 'investing in iron ore companies is actually fairly defensive at the moment'.
With a PE below market average, a yield above market average, and with investor support and momentum on its side, it looks like it could be a big year for the Big Australian.


#5: Fortescue Metals, 1.8% of tips
Fortescue, which was by far the top-performing ASX50 stock last year, with a 215% total return, debuts here with strong support, at 125 votes (1.8% share).
I recently asked three managers, Daniel Sullivan from Janus Henderson, Peter Gardner from Plato Investment Management, and Ausbil Investment Management's Luke Smith, for their thoughts on the big miners, which included their views on Fortescue, in Big Miners and Big Yields. 
#6: Altium, 1.5% of tips
Altium was on last year's most-tipped list (with 1.2% of tips), and ended up being the third top performer for the year (with a 61.3% total gain, as of 12th Dec). Most of its share price gains came in the first quarter of last year though and it has been in 'holding pattern' since then. 
We recently interviewed Joe Magyer from Lakehouse Capital, who discussed his thoughts on Altium in Australian Technology, a minefield with a few diamonds. 
#7: Westpac Banking, 1.4% of tips
Westpac stands out as the only one without momentum on its side. The dividend was the only reason its total return was in the black last year. Its share price went backwards, just as it did in 2018, and 2017.  Will it turn around in 2020 and suddenly become a top performer? 
Marcus Padley looked at Westpac and the big four more generally in Growth beats income, highlighting the challenges ahead. And while its dividend is a big draw-card for many investors, Jane Shoemake at Janus Henderson spelt out the problems here too in: Don't bank on the banks for dividends. 

#8: Xero Limited, 1.3% of tips
While WAAAX stock Appen has dropped off the list from last year, Xero has deftly taken its spot, debuting with 92, of 1.3% of votes. 
We recently interviewed Hall of Famer, Catherine Allfrey of WaveStone Capital, who nominated Xero as the one stock on her watchlist she'd like to own at a lower price. In Winners, losers and white swans, Catherine told us: 
"We don't buy anything that's not profitable, and for us, that stock just took off just as it was moving into profitability. I think the business is a great business, it's been very well run, and the business plan has been very well executed. It's a global leader obviously in accounting software. It's performed extremely well, it's just too expensive for us."
#9: Woodside Petroleum, 1.0% of tips
Woodside features on the list again this year, getting 71 tips, or 1.0% all tips - the same as last year. 
Andrew Tang included the stock again in his Ten Best large-cap ideas in November, writing: "WPL boasts the largest and most sustainable dividend profile in our oil & gas coverage universe (sustainable yield +5% fully franked). It also has the strongest balance sheet amongst its large-cap peers, in a solid position to support new growth while maintaining yield."
As I mentioned in December, we had Sudhir Kissun from Allan Gray in the studio, and while not talking Woodside specifically, he was making a compelling case for the energy sector being the most contrarian sector in the market. With US-Iran tensions supporting oil, Woodside is already off to a good start for 2020. 

#10: Rio Tinto, 0.9% of tips 
Rio Tinto is another stock that made the list again this year, with 62 tips or 0.9% (versus 1.0% of tips last year). It was another stock that David Poppenbeek focused on last month, highlighting its compelling metrics. You can hear his thoughts in full here in two stocks for a value renaissance. 
As highlighted by Daniel Sullivan at Janus Henderson the top five miners are cash-flow generating machines. Collectively BHP, Rio Tinto and Fortescue (with Newcrest and South 32) are projected by Bloomberg to generate net profits after tax of $33.5 billion in the 2020 calendar year, or close to $100 million per day. With these three names among the most tipped big-caps for 2020, this could strongly influence how things pan out. 
A word of caution
This is to be taken as a list of stock ideas, and not as a portfolio, and while last year's most tipped list put in a total return of over 50%, this is likely to have been a one-off and I'd caution against expecting this happening again! Last year's strong equity market provided a strong tailwind which likely won't repeat. 
Follow for updates
I've also published the ten most tipped small-caps for 2020, which is a group of earlier stage, higher-risk companies. At the end of each quarter, I'll take a look at how the most tipped stocks have been faring, hit FOLLOW if you want to be notified when I do. If you don't subscribe already, you can do so at no cost via the website.

Stay safe this bushfire season and good luck with your investing in 2020! 
---
11 contributors mentioned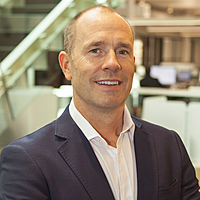 Alex happily served as Livewire's Content Director for the last four years, using a decade of industry experience to deliver the most valuable, and readable, market insights to all Australian investors.
Expertise