Life can get busy, so in case you missed any gems, we've rounded up and summarised some of the most 'viral' stock wires on Livewire from the last quarter. These are the 11 equity-focused wires that got readers thinking, and sharing, the most widely, out of the ~1000 or so wires we published over the last 3 months. 
Future blue chips, unknown microcaps, and the WAAAX stocks
Most of today's successful 'blue chips' started at the shallow end, so in Blue-Chips of the future, we asked five managers for their take on which small-medium company today could be included the ASX20 in five years. 
And in case you missed it last week, in 6 unique microcaps under the radar, we asked five managers with a particular interest in microcaps, for a unique idea that they think could not exist among larger stocks. 
WiseTech, Appen, Afterpay, Altium and Xero (WAAAX) have made fortunes for early investors, but with their average PE's now around the 100 level, is there really more to come? We asked the fundies whether it should be WAAAX on... or WAAAX off? 
5 fresh stock ideas
In this wire, Steve Black at Pengana Capital looked at two small caps with bright futures: First, he updated his thesis on a company that he has been generating 20% profit growth per annum and which he expects will continue to do so. Second, he also nominated a new stock idea that he thinks also has a long pipeline of growth opportunities.

With two more ideas, Joe Magyer's 'Two small caps with a long runway for growth' outlined a small cap tech stock describing it as having the dominant platform of a large and growing market, and a second small cap he said is sitting on a "large global market opportunity, recurring revenue business model, fortress balance sheet, diverse customer footprint, and multiple futures it is building through ongoing R&D".
Conviction ideas from the brokers

Andrew Tang' from Morgans publishes his monthly 'High conviction stocks', a list of the stocks they think offer the highest risk-adjusted returns over a 12-month timeframe supported by a higher-than-average level of confidence. There were a few changes to the line-up in June's High conviction stocks.
Meanwhile, over at Bell Potter, in a half-yearly report, 'Top Stock Picks for FY20', ten of their analysts select 29 stock picks across sectors including banks and general insurers, LICs, agricultural and FMCG, technology, discretionary retail, travel and tourism, resources, and healthcare & biotech.
Fundies Vs Readers
Buy Hold Sell is always very popular, but one of the most viral episodes this quarter was 5 emerging growth stocks, with Matthew Kidman from Centennial Funds asking growth specialists Prasad Patkar from Platypus and Steven Ng from Ophir for their views on a cluster of emerging growth stocks.
At the start of the year, with four years of data to draw from, we invited the best performing five fund managers from Buy Hold Sell to then pitch their top stock picks for 2019. As of the mid-point for the year the stocks were up 33% on average with one clear leader, as we discuss here. 
In January, we also surveyed Livewire readers and published the ten most tipped stocks from the 2500 stock calls submitted. By the end of June, there were up by an incredible 43.0% (or 45.5% with dividends). In this 10 most tipped stocks update, we look at what's been driving this remarkable performance. 

Most viral 'Big picture' wires coming next
Please send this to your investing network if you have found it useful, and hit 'follow' to be the first to get the follow-up to this wire which will summarise our most viral 'Big picture' wires. 
---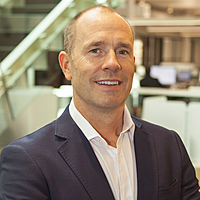 Alex happily served as Livewire's Content Director for the last four years, using a decade of industry experience to deliver the most valuable, and readable, market insights to all Australian investors.
Expertise