Sponsored
Regal: 3 consensus trades the market has wrong
---
Part of the research process at Regal is to filter sell side research for new ideas. Philip King, CIO at Regal Funds Management, says this process generates long ideas but can also indicate where consensus views are creating opportunities to go 'short'.
"We spend a lot of time talking to the market and reading research but often we're looking for opportunities where the market is getting it wrong."
King recounts a scenario where less experienced analysts were making the case for an investment in Bluescope Steel. The experienced team at Regal identified flaws in the thesis and decided to short the stock, which turned out to be the right call. It's one example of the contrarian approach Regal brings to investing and in this video Phil King calls out three consensus trades that he thinks the market has wrong.
Invest with Regal on the ASX
Regal is a specialist alternative investment manager. For the first time investors can get exposure to Regal's investment capabilities via a listed investment trust on the ASX. 
The IPO for the Regal Investment Fund (ASX:RF1) is now open. Visit the Regal website for more information
---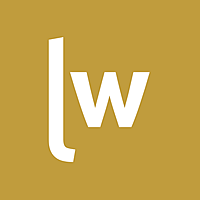 Livewire Exclusive brings you exclusive content from a wide range of leading fund managers and investment professionals.
Expertise