For many years China has had a single focus of delivering high GDP growth. John Lake from Paradice Investment Management has recently returned from a visit to China and says two important shifts are taking place. One is a focus on sustainability and the environment ahead of growth. The other is the process of deleveraging many of the debt laden state-owned enterprises (SOEs).
"We haven't really seen this over the years previously be such a focal point. We've actually seen it come through and translate into numbers in companies we invest in."
In this short video Lake highlights some of the companies being impacted and shares his views on how sustainable these changes are likely to be. 
Key Points 
China is shifting away from the pursuit of high GDP growth and is now focusing on sustainability and deleveraging. 
This has a number of positive flow on effects such as improved environmental outcomes, improved margins and better cashflows for a number of Chinese State Owned Enterprises ('SOEs'). 
The changes are also flowing through and having an impact Australian companies such as Bluescope Steel (ASX: BSL) and Whitehaven Coal (ASX: WHC). 
Lake says with the prospect of Presient Xi Jinping holding an extended term there is reason to believe these changes could be sustained over the medium term. 
John Lake is a portfolio manager with the Paradice Australian Mid Cap Fund. For more information visit the Paradice Investment Management website.
---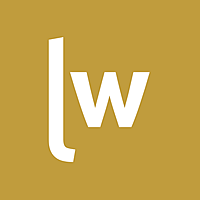 Livewire Exclusive brings you exclusive content from a wide range of leading fund managers and investment professionals.
Expertise