Aitken on markets: The good, the bad & the ugly
---
This week Livewire attended the 'Better Manage your Wealth' seminar, hosted by Market Matters. The event featured talks by a number of speakers including James Gerrish of Shaw Stockbroking, and Charlie Aitken  of AIM. Here's a wrap on Charlie's current views on 'the good, the bad, and the ugly'... 
The Good... 
New technologies 
"If you want to be a successful investor in this day and age, I would encourage you to observe what your children are doing, and what your grandchildren are doing. That is the future. If you look at the products they are using, and how they interact with the world, and how they shop, that is the future. That's what your portfolio should somewhat reflect. I wonder sometimes whether portfolios, particularly in Australia, represent the past and not the future. That is why you need more global exposure in your portfolio, because Australia is lacking in global exposure." 
Genuine growth stocks 
Charlie says that all companies are not created equal so we should be looking to the future and buying stocks that can grow their earnings. "My fund will always pay higher than the market for a company with sustainable growth. If we can find a company that's growing at 20% over the next three or four years, per annum, and it's trading on 20 times earnings, we will buy. We will look for the best company in the world, and we will pay a small premium to the market for the surety of their earnings and the earnings rate that it has." 
China consumer stocks 
"We're very bullish on China. We think China's going much better than the market expects. That doesn't mean we have Australian resource stocks, no. We own China's consumer-facing stocks. The playbook is America 50 years ago. What did they do? Healthcare outperformed, financial services outperformed, and tourism outperformed. It's no different in my view than the Japanese tourists of 20-30 years ago." In a separate point Aitken also noted: "There's about 150 million undocumented children in China that were never reported to authorities because of the one child policy, and that's not a joke." 
Tencent 
"The biggest investment in our fund is a company called Tencent. Many of you have never heard of, but it owns WeChat and it's now the ninth biggest company in the world. It just put out quarterly earnings that grew at 55% on the quarter. The stock is on about 30 times forward earnings, but the growth is there to keep going and going. It looks to me like Facebook at five years ago. There's a company that most people haven't heard of, that I believe will be the biggest company in the world, bigger than Apple, bigger than Microsoft, bigger than Amazon." 
The Eurozone 
"We also think the Euro zone looks good now, after the French election. European stocks are about five points cheaper than American (PE Ratios). EPS growth in Europe in the first quarter was about 18%, which is better than America, and we started to see some value be released there." 
...The Bad 
US Markets 
"The US market is probably the epitome of the passive bubble." Apple, Facebook, Amazon, and Alphabet "account for 38% of the gains in Wall Street this year, and the breadth of the US market is concerning. We think that those stocks are benefiting from the huge passive flows. We think there's much better value elsewhere in the market at the moment. In terms of the price you are paying, versus the sales you are getting in US equities, you're right, these are the highest multiples since the 2001 dot com bubble, the peak of the dot com bubble." 
Donald Trump 
"We also think the risk in America is that Trump cannot deliver on the agenda that the market is pricing, in the time frame that the market was pricing. I think that is happening before your eyes right now. You can see there are delays in Washington, and you can see the market is getting a little nervous about the timeframe in which taxation changes, cash repatriation changes, and anything else that's making America great again. In fact, you could actually look at the first 100 days, Trump's administration got absolutely nothing done, and Wall Street is starting to work that out, and will probably continue to work that out over the months and years ahead."  
Apple 
"Over the last 12 months, Apple share price is basically up 15%, and the apple EPS has actually come down. You are paying dramatically more in share price for lower earnings from Apple. What really is happening here is Apple is the biggest stock in the biggest market in the world. It's as simple as that. Every passive flow that goes into America, Apple gets the biggest amount of money. The PE has gone from 11 to 17. That, to me, is the classic example of the power, at this moment in time, of passive investing, and also the dangers of passive investing. I mean, Apple has gone from pretty good value to, in my view, expensive, simply as we've seen record, record flows coming to passive funds 
Australian Economy 
"I think in Australia, we've reached the point where we simply have too much debt. We've got wonderful asset base, but we've got no free cashflow." 
"I think that we need to hunker down for a period where the Australian EPS growth at 3% is going to be dramatically lower than the rest of the world. Dividend yield in Australia will be higher than the rest of the world, as will franking credits. You need to understand, the top line revenue growth and EPS growth in Australia will be dramatically lower than the rest of the world, which may well mean that the Australian share market, outside of dividend yield under-performs the rest of the world, which it is starting to do." 
"I think there have been 36 profit warnings this month already from Australian companies, which suggests to me that the Australian economy is sliding." 
Australian retail stocks 
"The reason retail stocks are falling in Australia isn't Amazon arriving. It is that retail sales have been falling because people don't have any free cash. I think blaming Amazon for the weakness in retail sales is absolutely incorrect. It's because Australians have weak cashflow at the moment, and that's going to continue." 
...and The Ugly 
Passive Investing 
"There's a great chorus of commentators who are claiming we're witnessing the structural demise of active stock picking strategies. I think that is absolutely rubbish. I think the opportunity for all of us in the months and years ahead is enormous (for Stock Pickers). People like me are apparently going to be replaced by artificial intelligence, index strategies and quant products. I don't think that's right. I think you've got to remember where we are in the cycle. Markets have gone up for seven years, and most fund managers have under-performed the market. Now, that's fair enough. We get that. People get sick of their fund managers, sick of paying fees and think they can do better themselves, or listen to Warren Buffet and think they should just plug it in an index fund and that'll be that from there. We are at the end of seven year of rising asset prices and low interest rates. Are we witnessing right now a capitulation in the passive products, exactly at the wrong time of the cycle. History suggests that the biggest money flows exactly at the wrong time of the performance cycle. Money chases performance, and we are probably right at the peak of performance right now, so it's money moving right at the wrong time. In reality, the time to buy passive price was seven years ago, and quite frankly, the lift you've had from the market since then has been almost unprecedented in history. We think there is a giant bubble in passive investing." 
"What we all seem to forget is that the passive strategies will also deliver exactly the fall of the market when it comes. There is absolutely no protection, cover or protection in the index itself. You need to remember that. My father was the Chief Executive at Perpetual and started the Perpetual Industrial Share Fund, one of the best performing funds in Australia. We were having a discussion about indexes, and index funds, and dad said to me, "Charles, the only time we ever looked at the index was as a benchmark. We never, ever thought people would invest in the index. We just thought that there was something to beat." That's right, and that's how I approach it. 
Bonds 
You will never see interest rates lower than this. You will never see bond yields lower than this, and I think that has major ramifications as that changes over the months and years ahead. Long term interest rates, so 10, 20, 30 year bonds, would be in my view the greatest bubble you will ever see in your lifetime. 
What should you do? 
Concentrate 
"It's time to concentrate your portfolios, be in the best stocks you can possibly own, make sure your portfolio is rock solid in the best companies that you know are going to be around in the next two, three, four, five years. 
Understand what's happening with technology 
"Technology will change. It's happening very, very rapidly, and you need to make sure that your portfolio isn't getting eroded away by technological change because you're simply buying dividend yields that you think were based off last years earnings as interest rates rise. 
Invest in growth 
"If you invest in the best companies, and you look forward, and you find the best in the world, the best in Australia, you buy them, and hold them, and they're growing, and people are buying more of their product, or more of their service, and your portfolio drives in a different lane to the index, I will guarantee you that you will get through this period and generate positive returns."
To access insights and analysis from hundreds of Australia's most respected fund managers register a free account at Livewire
---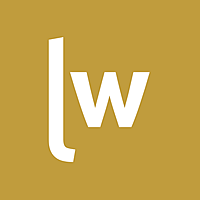 Livewire Exclusive brings you exclusive content from a wide range of leading fund managers and investment professionals.
Expertise