It's all about corporate profits
---
US corporate profits are in an upturn, according to proprietary leading indicators from Morgan Stanley and Citi. Thus US equities should remain in an uptrend too, all else being equal. Alas, for investors in Australia, the dynamics domestically are not the same, and that is putting it mildly. Over here stockbroking analysts have been frantically cutting forecasts for miners, energy producers, auto dealers, health insurers, bricks and mortar retailers, companies exposed to consumer spending in general, as well as owners of shopping malls. Is it any wonder the ASX200 cannot keep up with international momentum?
Bulge bracket is bullish
Let's start with some good news: the proprietary leading indicator for US corporate profits at Morgan Stanley is pointing towards ongoing noticeable improvement. This supports MS' strategists positive view on the outlook for US equities, suggesting share prices are a lot less elevated than they seem, in isolation, and further gains should be recorded in the second half of 2017, and in 2018.


Now that I have also touched upon the "valuation" of US equities; those worried US equities have rallied too far by historical standards can maybe take solace from Morgan Stanley's proprietary valuation model, which also incorporates extremely low bond yields, inflation and interest rates.


According to this modeling, US equities are nowhere near overvalued. In fact, they have failed to properly catch up with ongoing rising intrinsic value. Fair value, on Morgan Stanley's calculation, for the S&P500 is a little above 3000. The index is currently trading around 2433, implying a gap in excess of +20%.

Even if we don't agree with the strategists' view at Morgan Stanley this gap will be closing in the six to twelve months ahead, at the very least it raises a few questions about how easy it is to call the US share market overvalued, but that doesn't necessarily mean it is true. Or that a significant correction is forthcoming, for that matter.

Morgan Stanley's optimism does guide our attention towards the holy grail of share market investing: beyond the daily noise of corporate press releases and geopolitical events, eventually the direction of corporate profits should prevail.
 
Citi also calling market higher
Morgan Stanley's assessment has by now received support from strategists at Citi who, independently, reported their own proprietary leading indicators for US corporate profits and for profit margins remain supportive for further gains in US equities.

Citi strategists do believe a switch in investor attention might be appropriate. Instead of using the FANG acronym, Citi talks about FANTASY stocks, a basket comprising of Facebook, Alphabet, Nvidia, Tesla, Amazon, Salesforce and Yahoo. These stocks have run hard to date, and valuations could act as an impediment to ongoing gains, suggest Citi strategists.

Both Morgan Stanley and Citi stress the recovery in corporate spending and earnings is much broader than FANG/FANTASY, and much broader than just Technology. Hence investors will simply have to broaden their horizon in order to properly participate in further upside.

At the same time, others like Societe Generale suggest the failure of delivering the promised tax cuts by the Trump administration looms as a potential black swan over positively minded equity markets. This is unmistakably a major risk, and share prices will take a dive come the moment Wall Street gives up on the near-term delivery of these tax cuts. But concentrating on Trump's potential failure(s) is missing the crucial point:  US corporate profits don't need extra stimulus or tax cuts to grow further.

Australia not looking so positive though

Against the background of all of the above, underlying dynamics have not been as supportive in Australia. Stockbroking analysts have been reducing forecasts since April and it has started to appear on investors' radar.

On Monday, Shaw and Partners Chief Investment Officer Martin Crabb highlighted the profit growth picture in Australia is deteriorating, and doing it fast too. The graph below, taken from Crabb's report titled "Earnings Picture Deteriorating Fast", shows how rapidly forecast EPS for the ASX200 index recovered in the second half of 2016 to above the prior peak registered in late 2014. But now the trend is faltering, and while the week past on FNArena's own observation provided relief, the underlying trend seems to be pointing firmly to the downside.



(Graph: Martin Crabb at Shaw and Partners)
 
If we take a more positive view than Crabb, who seems to the suggest a larger correction is likely to follow on the back of this negative trend in earnings estimates, then we can point out a large contribution to the negative trend comes from downgrades to forecasts for retailers and other companies exposed to discretionary spending domestically, while banks, miners and energy companies have also contributed their fair share in reduced forecasts, alongside auto dealers, private health insurers, and the telecommunications sector. 


The positive offset has come from companies such as a2 Milk ((A2M)), Aristocrat Leisure ((ALL)), Amcor ((AMC)), CSL ((CSL)) and Qantas ((QAN)) whose upgrades, alas, cannot make up for the reductions elsewhere, though they do explain why these share prices have performed strongly.
 

As things stand, the outlook for reporting season in August (only six weeks away now) remains strong, despite the negative trend, but this is largely on the back of much higher commodity prices, which have since reverted towards lower levels. Worrywarts like Crabb rightfully point out current profit projections for FY18 and FY19 seem rather light, and they are falling.
 

This will be the crucial factor to watch over the two months or so ahead of us. Though investors whose portfolios are stacked up with banks and resources stocks can always hope the global reflation trade, so fierce and unforgiving in the second half of 2016, might resume in the months ahead.
---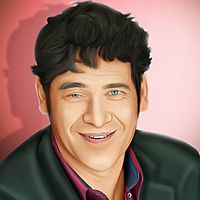 FNArena is a supplier of financial, business and economic news, analysis and data services.
Expertise