Ben Griffiths: High conviction small cap investing
---
In March 2017 Ben Griffiths found himself in a deeply uncomfortable position. For the first time since inception 15 years ago his small cap portfolio was badly lagging the benchmark. Sentiment had violently swung against his stocks and Griffiths was facing a tough decision – hold the current course or reposition the portfolio to chase returns. 
Griffiths made the call to 'white knuckle it' and hold the current line. His conviction and process were vindicated and just 12 months later the fund has added ~33% handsomely sitting 9% ahead of the benchmark.
In this deep dive interview we learn about the process and the experiences that have shaped the way Griffiths invests, how he is positioned today and his current view on the outlook for equities. He also lets us in on a little secret, Griffiths believes that a bell does ring at market bottoms and tops – you just need to know what it sounds like.
Eley Griffiths Group has been uncovering the next hidden opportunity in small companies since 2003. Find out how 
Topics discussed 
Early influences and investment principles 
Using all the tools available to inform your investment decisions 
A painful lesson about why it pays to be a patient investor 
Knowing what to look for to identify market tops and market bottoms 
A bullish view on the current outlook for equities 
Afterpay Touch, a new business emerging from the nursery on the ASX 
---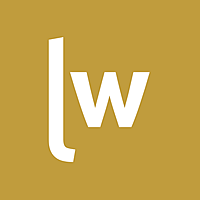 Livewire Exclusive brings you exclusive content from a wide range of leading fund managers and investment professionals.
Expertise