CSL: How good is this story?
---
Something has gone amiss with my messaging to investors, maybe?
At the recent National Conference organised by the Australian Investors Association (AIA), I showed a price chart during my presentation of a sustainable and structural growth story and asked: anyone a guess which stock this is? The answer came straight from the room: CSL! (In multiple voices).
Yet, it couldn't be CSL as the top of the chart didn't reach beyond $100 and everybody who has been paying attention should know by now CSL shares surged a second time through $100 in late December 2016 and subsequently never looked back. The share price recently reached a new all-time high of $232.03, more on that further below.
Just as a side-remark: today, I tried to look up recent share price levels for CSL and both Yahoo Finance and the ASX website are ostentatiously displaying incorrect data. What is happening here? FNArena provides access to correct share price data, of course, but for more detail we can all still visit Google Finance.
Upon arrival in Australia, back in late August 2000, I never imagined myself becoming the go-to expert for CSL background and insights nineteen years on. My research into investing in the local share market has led to the concept and identification of All-Weather Performers, and CSL is only one of them.
From memory, my presentations in recent years have specifically highlighted DuluxGroup, Carsales, Bapcor, TechnologyOne and NextDC, alongside others, and occasionally the price chart shown was picturing CSL. The biggest compliment I have received is from investors thanking me for directing their attention, and courage to buy, towards stocks they otherwise would never have considered.
The right answer at the conference was REA Group; yet another one of my all-time favourites, and for good reason. REA Group shares recently surged above $100, equally an all-time high. This means that those who bought at or pre-IPO at $1 a share, and stayed on board since, have enjoyed a 100-bagger, including funds manager Hyperion.
CSL shares, corrected for shares split, IPO-ed at $0.77. Plus there was another shares split pre-GFC. CSL shares have thus performed even better than REA Group's 100-bagger since listing. Needless to say, it is difficult to find a single shareholder today who is unhappy with how management, the company and the share price have performed over the past 2.5 decades (CSL started life in 1991, and listed in 1994).
On my observation - at the conference and elsewhere - investors do not necessarily grasp the importance of what I just pointed out. The fact that CSL shares, 25 years after listing, have surged to a new all-time high means that everybody who bought the shares, at any given point in time, has made a profit.
Everybody. No matter when the shares were bought.
Think about this for a while and one instantly starts to realise how truly amazing the CSL experience has been for shareholders who stayed the course. REA Group's performance has been equally impressive, but it has only been listed since December 2008. Still very impressive though.
A few stats to highlight the strength and importance of these performances:
-Resources  stocks in Australia are still some -33% below their peak in May 2008
- Bank shares are still some -28% below their peak in May 2015
Consider, for example, that BHP Group shares peaked at $50 in late 2007 and again at $49 the following year. CommBank shares reached $96 in 2015.
Hint: local indices recently finally managed to surpass the all-time record (ex-divs) set in late 2007 and while resources and banks were instrumental in getting there over the past seven months, we would still not be nowhere near current levels if it wasn't for the steady and continuous, uninterrupted contributions from all-weather, sustainable, structural growth companies such as CSL, REA Group, and numerous others I have been highlighting through my research in years past.
Yet, when one looks back from the chair I am sitting on, it is difficult to not also remember the abuse, the disbelief, the rejections that have occurred throughout the period. It was only a few months ago I had to stand my ground amidst a wave of criticism and personal attacks. Surely I had lost my sanity? Didn't I know that no single stock trading on a PE multiple above 15x had ever proved to be a genuine, profitable long term investment? CSL is going to crash, and take me and my reputation down with it!
As you all would have guessed, those same voices have gone missing by now. Understanding CSL is effectively understanding how little investors know and understand about the share market. Which is why I launched the CSL Challenge earlier this year (see further below).
To my surprise, a recent analysis by The Australian Financial Review (The stocks doing the heavy lifting, 3-4 August 2019) once again put CSL at the top of the performance table for having contributed the most index points in 2019. My own analysis conducted earlier had the iron ore miners on top, but those share prices deflated quickly while CSL's surged onwards and upwards. Just goes to show how much of these performance tables are determined by timing and time-period.
CSL is scheduled to release FY19 financials on August 14 and analysts are expecting yet another strong performance, also carried by quite the savage flu season in 2019. No doubt, this was one of the reasons as to why the share price recently surged to a new all-time high.
To fully understand why CSL shares are where they are, and how much of a stand-out the company's performance has been, consider that a recent analysis by UBS puts the average EPS growth for Australian companies since 2007 at 0.1% per annum. This is not a typo. The Australian share market has effectively lived through an earnings recession over the past twelve years. Judging by forecasts for the upcoming August reporting season, this is not about to change.
One disconcerting observation, however, is that the share price has retreated quite quickly throughout the market turmoil that pulled the local share market in a fierce downdraft last week. It used to be the case that CSL shares held up reasonably well when others were staring into the abyss. Maybe too many momentum and trend followers are on board these days? Maybe this is the price we all have to pay for CSL being such a stand-out?
Maybe, just maybe, in an era of passive investing, this is the toll to pay when CSL is now one of the Top Four in Australia?
Some analysts have been suggesting CSL might disappoint this season as the strong performance over FY19 might be followed up by a more moderate guidance for FY20. I have no extra insights into whether this might happen or not, but history tells me, as with the experiences of REA Group shares I highlighted at the recent conference, that if for some reason CSL's share price comes under pressure upon the release of FY19 financials, this would only be a genuine concern under extremely rare circumstances.
This is what JP Morgan published on Thursday morning: "With a tight market for immunoglobulins, continued solid growth in specialty sales and an expected recovery in albumin and coagulant revenues we are confident CSL will deliver a decent sales result. This should ensure a profit number at or above the top end of the FY19 guidance range as gross margins lift. However, we expect FY20 guidance to come in below our forecasts as management maintains its conservative approach."
It is far more likely that share price weakness in CSL is simply an opportunity to buy (more) shares. See also ResMed shares in late January and where they are trading at today.
In case you read this and you still haven't joined the CSL Challenge, do know you can join at any time, from any place of your own choosing.
Here's more info about it: https://www.fnarena.com/index.php/2019/01/14/rudis-view-join-the-csl-challenge/
FNArena offers independent and truly unbiased reporting and analysis on the Australian share market, with proprietary tools and applications to support self-analysing investors. Our service can be trialed for free (two weeks) at (VIEW LINK)

---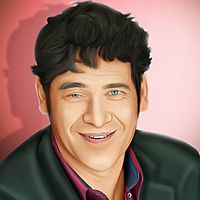 FNArena is a supplier of financial, business and economic news, analysis and data services.
Expertise