Dr Philipp Hofflin: Beware of the widest moats
---
Dr Philipp Hofflin was a late starter when it came to investing. That's because he dedicated years of his life to academic study, ultimately earning a PhD in Magnetohydrodynamics. By his own admission, this deep knowledge on a single topic offered very little practical application, which lead him to pursue a career in funds management.  

Earlier this year, Philipp published in-depth analysis on the economic implications of declining residential property prices. The research was well presented, topical and is one of the most widely read articles on our website (see links at the bottom of the article). I recently sat down with Philipp to get an update on his views around falling property prices, learn more about his 'value' approach and uncover a few of the opportunities and threats he sees for Australian investors.
"If you have a business that is really privileged and has a big moat. And then it gets competition, you can get a catastrophic decline in profit because in some ways it has over earned in the past."
The conversation is more in-depth than I had initially intended. Philipp was generous with his time and I think Livewire readers will get a lot of insight out of the discussion. I recommend the full interview, which is available as a podcast. I have also created two shorter segments breaking out the discussions on property and investing.
Talking points
Transitioning from being an academic to a career as a fund manager and his first investment.
Why he has adopted a concentrated, value-oriented approach to investing and how he considers the recent period of under-performance from the 'value' style.
Residential Property Declines - The Lessons of History (an update)
Views on the Australian stock market and why he remains positive relative to offshore markets like the US.
A deep dive into one of Lazard's high-conviction ideas.
Beware of the widest moats: Learning about the devastating impact that structural change can have on the valuation of a business.
Why he is cautious on the outlook for discretionary retailers and retail property trusts in Australia.
Two books that Phil recommends for investors.
Full interview
Part 1: Beware of the widest moats
Part 2: Residential Property Declines – The Lessons of History (an update)
Links
---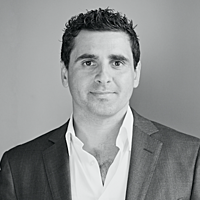 Co Founder
Livewire Markets
Livewire is Australia's #1 website for expert investment analysis. We work with leading investment professionals to deliver curated content that helps investors make confident and informed decisions. Safe investing and thanks for reading Livewire.
Expertise