FNArena's Reporting Season Preview 
---
The public debate as to whether the US, and by extension the global economy, is heading for a recession has quickly fallen flat in early 2019. Very little works as reassuringly as rising share prices, and as the dire and gloomy final quarter of calendar 2018 has been followed up by one of the strongest January performances on record, investors worldwide seem to accept that maybe there still is a valid alternative in between raging bull and relentless bear.

One might be inclined to draw a parallel with early 2016. Things seemed similarly doomy and gloomy at that time, but the Federal Reserve, then chaired by Janet Yellen, got the message and pressed the pause button. By year's end the outcome for global equity markets turned out a lot better than many would have dared to predict at the start of the year.

I doubt whether 2019 will carbon copy the year 2016, though we do share Brexit on the calendar, and the RBA is patiently sitting on its hands. Global growth appears to be decelerating rapidly, with growing concerns about Europe and China, while indicators and data in Australia further highlight all is not well with construction of apartments and consumer spending.
Reporting season rolls out


For the local share market specifically this implies earnings forecasts and short-term valuations will need to reset at a lower level; a process that has already started ahead of the February reporting season. Analysts at stockbrokerages have been busy cutting estimates and price targets for a number of weeks. But many a share price is by now trading at a level well below last year's peak in August.
 
The Big Question for investors then becomes whether forecasts still need to be reduced further or whether share prices are already reflecting an outlook too dire for what likely awaits next?
 
The proof of the pudding, as the old saying goes, is in the eating. Corporate results, and in particular forward guidance provided over the following 3-4 weeks, will be submitted to extreme scrutiny, if only because many investment portfolios got dented, battered and bruised throughout the late 2018 turmoil, and investors will be anxious to avoid further disappointment.
 
Properly assessing this "earnings recession" is now on every investor's mind. Is it really as bad as (some) share prices are suggesting? Where are the likely surprises? How much risk is there still out there? Is it really worth trying to go contrarian?
 
Corporate reporting seasons overseas are only half-way through at the most, but observations to date suggest the US looks reasonably OK, while Europe has been rather disappointing. And Australia? Locally we don't have much to work with yet, apart from a few dozen negative profit warnings, mostly from small cap companies, plus a handful of early corporate result releases.
 
The February reporting season is still only warming up. The calendar gets busier next week, but in particular in the final two weeks of the month. Meanwhile, local investors have enjoyed higher share prices in response to a much more relaxed Federal Reserve, and on expectations of no escalation in tensions between the Trump administration and China; OK corporate results in the US have further supported general sentiment, as did the final Hayne report following the Royal Commission into banks and financial service providers.
 
Post its February Board meeting on Tuesday, the RBA's assessment included a downgrade of the economic outlook while highlighting additional downside risks, while still maintaining a positive outlook overall.
Stocks to watch during reporting


In terms of concrete signals from the corporate coalface, more than twenty profit warnings issued by small cap companies throughout December have been followed up in January with similar warnings from the likes of Investsmart Group ((INV)), Yowie ltd ((YOW)), Wagners Holding Co ((WGN)), McPhersons ((MCP)), Oliver's Real Foods ((OLI)), and Navigator Global Investments ((NGI)) in further evidence operational momentum late last year has run into a serious slow-down headwind for a number of Australian companies, in line with economic data and indicators.
 
The impact from the global slow-down is not restricted to small caps, as shown by recent profit warnings issued by Sims Metal Management ((SGM)), Boral ((BLD)), Costa Group ((CGC)), Platinum Asset Management ((PTM)), Kathmandu ((KMD)), and several others.
 
As far as actual corporate results are concerned, ResMed ((RMD)) and GUD Holdings ((GUD)) both missed market expectations and their share prices were sold down in response, quite savagely too with ResMed's US-listed shares losing in excess of -20% immediately after the quarterly update. Both are quality, resilient performers with a positive track record, and a longer-term growth path intact, which is probably why their share prices have somewhat recovered since.
 
The treatment of both "misses" however will have put experienced investors on notice: things can get quite brutal if corporate results somehow miss the mark. Fund managers will have responded by taking some share market exposure off the table, with the aim of slightly reducing risk and having the ability to respond to outbursts in short-term volatility.
 
Credit Corp ((CCP)) did perform better than expected, but forecasts and broker price targets didn't move that much higher, so the initial jubilation was quickly met by traders selling. That is the other kind of risk this month: maybe most of the good news is already in the share price?
 
The other scenario is, of course, a share price that is simply too low for whatever seems to be happening operationally. Here, investors can take heart from the market's response following an update by perennial disappointer James Hardie ((JHX)). While the quarterly performance continues to look subdued, management has announced a new cost reduction program and narrowed guidance for the full financial year. The share price jumped by 6%-plus on Tuesday.
 
Admittedly, the stock lost a big chunk of its value since August last year -some -37% on the back of two consecutive disappointing market updates- but the underlying message is nevertheless that some share prices at least have fallen too deeply.
 
Combine all of the above, and the February reporting season will inevitably become the first major litmus test for how corporate Australia is coping with the many headwinds and challenges. We can all believe, suspect, speculate and predict, but ultimately the financial numbers and their impact on market forecasts and sentiment will do the main talking.
 
Sectors to watch for
Every reporting season has investors and analysts worried about at least one segment of the market and this time around the widespread concern is about the general deterioration in consumer spending, which is expected to weigh upon financial performances of discretionary retailers and automobile-related business models. But not all of them, of course, and not all of them to the same degree.

 
Carsales' ((CAR)) share price has fallen quite dramatically since September last year, but many a sector analyst thinks the resilience of its core business, which revolves around selling and buying of second hand cars, should shine through this month. Automotive Holdings ((AHG)), on the other hand, is often mentioned as more likely to issue yet another disappointment, as is Motorcycle Holdings ((MTO)).
 
A similar divergence could open up between bricks and mortar retailers with some analysts speculating share prices for the likes of Super Retail ((SUL)), JB Hi-Fi((JBH)), and Harvey Norman ((HNV)) could actually rally in the absence of any further negatives. But given they also think this theme is going to stick around for longer, questions are being asked about realistic prospects and sustainability of any share price gains further out.
 
On the flipside, Baby Bunting ((BBN)) and Accent Group ((AX1)) are expected to come out with strong results, possibly even better than what is expected. Opinions remain divided about what to expect from cheap bling jeweller Lovisa Holdings ((LOV)), as well as from ARB Corp ((ARB)) and Bapcor ((BAP)) with some analysts suggesting the latter company might surprise with a better-than-expected guidance. Either way, all analysts remain convinced Bapcor remains a solid longer term growth story.
 
But more so than on the retailers, investors' attention is increasingly directed towards listed landlords for those retailers in the form of shopping mall owners, in particular those who own and operate sub-regional and neighbourhood malls (as opposed to prestigious inner-city towers). One team of sector analysts at Deutsche Bank has gone as far as to declare 2019 to be the turning point for retail assets, in a negative way.
 
Retail assets in recent months have been bought and sold at small discounts to book value (between -2-5%) and Vicinity Centres ((VCX)) already incorporated a minor write down for the value of its assets. These signals are minor in itself, but nothing in this sector moves rapidly and it is hard to argue that if this is now the new trend, share prices will find it hard to move much higher irrespective of present Net Tangible Value (NTA) calculations.
 
Irrespective, some analysts still argue the market is being too harsh on Stockland((SGP)) and Mirvac ((MGR)), while Viva Energy REIT ((VVR)) is also mentioned for possibly releasing a strong report. The same applies for Goodman Group ((GMG)) and Charter Hall ((CHC)), as industry dynamics for industrial property remain strong, but here lofty valuations are oft mentioned as a major impediment to get more excited.
 
The downturn for housing construction is expected to linger for longer, and this, obviously, is weighing upon prospects and valuations for building materials stocks. BlueScope Steel ((BSL)) too might be starting to feel the pinch. James Hardie((JHX)) was widely predicted to release yet another disappointing quarterly performance. These expectations proved accurate but management's promise to reduce costs by a further $100m had investors excited, and thus the share price responded positively.
 
Resources in a broad sense seem cum upgrades because commodity prices are mostly higher than forecasts, but, as per always, divergences are wide and widespread, and many doubt whether it can last. Miners are the only sector that has enjoyed upgrades to forecasts pre-February reporting season.

In a general, broad market sense, earnings estimates have fallen from a forecast of 6%-plus on average in late 2018 to now circa 4%, which is below the two prior years as well as below historical trend in Australia. However, most analysts and strategists remain of the belief this average will be even lower by the beginning of March. Ex-resources and ex-banks the average forecast EPS growth now sits at 1% only, suggesting this number is about to fall into negative territory.
 
No guessing why most analysts are expecting February will see more surprises to the downside than to the upside.

Financials will not be the sector to turn this trend around. At least not in the short term. Commonwealth Bank ((CBA)) had been predicted by many an analyst to likely fall short of already subdued expectations, and CBA's report did exactly that on Wednesday. Overall enthusiasm for Bendigo and Adelaide Bank ((BEN)) is even lower.
 
Diversified financials, predominantly asset managers and insurers, might have a negative skew because of last year's heavy turmoil across financial markets globally. Funds managers are battling underperformance, downward pressure on fees and funds outflows, while insurers are expected to release quite messy results, including weather-related claims, restructurings and asset sales. Analysts weren't quite sure what to expect from Insurance Australia Group ((IAG)) either, but the jump in share price following the release of H1 results suggests investors are willing to look through minor negatives and instead concentrate on the positives.
 
Here one observation stands out: while uncertainty still reigns about what exactly will the February result release look like for Link Administration ((LNK)), given local superannuation industry changes and Brexit in the UK, virtually every sector analyst has this company as the top favourite, if only because the share price is deemed too cheap.
 
What the brokers are saying
Elsewhere the team at Citi is worried growth in dividends for infrastructure stocks Sydney Airport ((SYD)), Transurban ((TCL)) and Auckland International Airport ((AIA)) might be cum de-rating. The analysts will be extra attentive, looking for further evidence this reporting season. In media, Nine Entertainment ((NEC)) is considered a prime candidate for releasing a solid performance, while Domain Holdings' ((DHG)) share price has already come under pressure in anticipation of a rather weak financial report.
 
As far as individual companies are concerned, UBS sees dark clouds approaching for A2B Australia ((A2B)) (formerly Cabcharge), Automotive Holdings, Netwealth((NWL)) and Servcorp ((SRV)) but potentially better results and better guidance from companies including Adairs ((ADH)), Appen ((APX)), Corporate Travel ((CTD)), Cleanaway Waste Management ((CWY)), G8 Education ((GEM)), Infomedia ((IFM)), Imdex ((IMD)) and Webjet ((WEB)).
 
Out of this selection, both G8 Education and Webjet are currently dividing opinions with analysts elsewhere either agreeing or disagreeing.
 
UBS also believes companies including AMA Group ((AMA)), Bapcor, Costa Group, Freelancer ((FLN)), Kogan ((KGN)), Megaport ((MP1)) and NRW Holdings ((NWH)) are likely to surprise through positive guidance.
 
Morgan Stanley continues to like offshore earners with IDP Education ((IEL)), Nearmap ((NEA)) and MNF Group ((MNF)) upheld as "compelling structural growth" stories, alongside Baby Bunting and McMillan Shakespeare ((MMS)). Stocks to avoid, according to Morgan Stanley, include Webjet (!), InvoCare ((IVC)), Lovisa (!), 3P Learning ((3PL)), SG Fleet ((SGF)) and Automotive Holdings.
 
Stockbroker Morgans is counting on Treasury Wine Estates ((TWE)), Jumbo Interactive ((JIN)), Acrow ((ACF)), Corporate Travel, Medibank Private ((MPL)), and Baby Bunting to deliver positive surprises. Capital management initiatives could be forthcoming from the likes of Woolworths ((WOW)), Wesfarmers ((WES)), ERM Power ((EPW)), Flight Centre ((FLT)), and Whitehaven Coal ((WHC)).
 
Morgans also lists a number of candidates it believes only have to meet market expectations to see their share prices rally: Reliance Worldwide ((RWC)), Kina Securities ((KSL)), Origin Energy ((ORG)), Emeco Holdings ((EHL)), Coronado Global ((CRN)), Apollo Tourism ((ATL)), Monash IVF ((MVF)), and Adairs.
 
Companies poised for a "miss", according to Morgans, include Sydney Airport, Superloop ((SLC)), Pact Group ((PGH)), InvoCare, Ansell ((ANN)), Ramsay Health Care ((RHC)), JB Hi-Fi, National Tyre & Wheel ((NTD)), Motorcycle Holdings, Bapcor (!), and Automotive Holdings.
 
Stocks to avoid include Speedcast International ((SDA)), Blackmores ((BKL)), Bellamy's ((BAL)), and Inghams Group ((ING)).
 
Analysts at Wilsons see positive surprises coming from Austin Engineering ((ANG)), Ausdrill ((ASL)), Alliance Aviation ((AQZ)), Bravura Solutions ((BVS)), Countplus((CUP)), EML Payments ((EML)), EQT Holdings ((EQT)), Nick Scali ((NCK)), NoniB ((NBL)), National Veterinary Care ((NVL)), and NRW Holdings.
 
Candidates for downside surprises not yet anticipated or priced in are Ainsworth Gaming ((AGI)), ARB Corp, Class ((CL1)), G8 Education, Mayne Pharma ((MYX)), Motorcycle Holdings, and Silver Chef ((SIV)).
 
Last but not least, some analysts are speculating resurrected (sort of) Telstra ((TLS)) might deliver yet another bombshell in flagging another reduction in shareholders' dividend. Local superstar CSL ((CSL)) is expected to put in yet another solid financial performance, without an upgrade to guidance. The question then remains: is the short term money possibly expecting more?
 
For investors it is good to keep in mind all of the above are best guesses and forecasts, and investor responses don't always seem straightforward and logical, at least not in the short term when speculation, market positioning and macro-considerations can have their say as well. Short term disappointment does not by default translate into long term underperformance, though impacts can linger for three months and longer. All shall be revealed over the next three weeks, hopefully.
As per previous reporting seasons, FNArena is keeping a daily watch on local companies reporting and what it means for estimates, ratings and valuations. You can access our summary of week one here. Click 'follow' on my profile to be the first to be notified of subsequent updated through reporting season. 
This resource has been contributed to Livewire by the team at FNArena.
---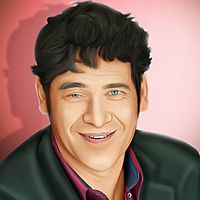 FNArena is a supplier of financial, business and economic news, analysis and data services.
Expertise