Media Worth Consuming – June 2021
---
A monthly wrap-up of interesting and informative media on finance, economics, politics and society that you might have missed.

If you think the S&P 500 is overvalued, US small caps are worse. Grubhub's CEO thinks food delivery businesses are awful investments, but investors keep buying the company's shares. Softbank backed modular construction company Katerra is shutting down after toasting $2 billion of investor's capital. Tether has equity of just 0.36% of its asset base, which includes some pretty wild assets. EV carmaker Lordstown Motors shows why short sellers are essential for functioning markets. How whistleblowing awards have changed Wall Street.
A study using returns from the last 50 years found that US equities return 6% more per year when inflation is low rather than high. Institutions and individuals that use leverage on average decrease their overall return, with trading costs and margins calls thought to be the key drivers.
A crackdown on wealth management products will see a key source of funding for high risk Chinese companies cut off. India's second largest state by output is flagging the need to restructure its debts. Deutsche Bank is close to booking a $1 billion profit on an investment in a previously distressed shipping company after short term container ship rentals have gone sky high.
European bank coco (hybrid) yields have hit a record low. Rating agencies and lawyers can't keep up with the flood of potential CLOs. Mega securitisation deals including a hotel CMBS and a Hertz ABS show the US securitisation market is red hot. Credit ratings increasingly rely on the assumption that low interest rates are here to stay. Enormous debt issuance over the last year will leave many corporates carrying heavy debt loads when the next crisis begins. A Spanish utility accidently wrote the bond yield as Euribor + 65% instead of Euribor + 0.65% in its bond documents, but seems likely to be able to correct it without substantial cost.
Politics & Culture
The US Supreme court has invalidated a Californian law that allowed unions to invade the private property of employers to sell union memberships, and also ruled that students have strong free speech rights when off campus. The Biden Administration keeps running into legal trouble for trying to implement racist policies including its farm bailout package.
The American government has taken control of dozens of Iranian websites for publishing disinformation. Hong Kong police raided the offices of a pro-democracy newspaper, seizing its bank accounts and arresting five executives. Taiwan is a great and independent country and we should stop pretending it isn't.
West Virginia's Governor has given a personal guarantee on his mining company's $700 million loan with Greensill that is now the subject of litigation. Connecticut lawmakers have had to be told not to get drunk on the job. The European Court of Human Rights has fined an Italian Court for "playing down gender base violence". Poverty has a greater lifetime impact on boys. Pakistan's High Court has overturned the death sentence on two Christians accused of insulting Islam due to a lack of evidence.
Apple's iPhone needs a bill of rights as the company blocks users from undertaking many normal activities. Australia's anti-encryption laws put global privacy at risk. The vast majority of developed countries require voters to show identification, the US and Australia are outliers. New research finds that companies that lobbied politicians received a 20 to 1 payoff in Covid handouts. California bungled legalising marijuana so badly it is going to spend $100 million subsidising the industry.
Economics & Work
"Helicopter money" is misleading, it has been more like a B-52 carpet bombing of liquidity. Markets are so overloaded with liquidity that $500 billion is deposited at The Federal Reserve earning 0% interest. The Fed has announced it will sell down its corporate bond and bond ETF holdings. Some background on why 2% inflation is considered "price stability". A great summary of the arguments why higher inflation is likely to be transitory. In the long term, sound money is far better than fiat money for society.
Covid lockdowns in America didn't lower deaths rates, but did lead to higher unemployment and hit low income earners hardest. Trump's tax cuts for individuals favoured lower income earners by reducing loopholes used by higher income earners and has seen the top 1% paying more tax than the bottom 90%. Global poverty is in retreat with the middle class taking off.
Data from California and Texas shows that when minimum wages rise, employers respond by significantly cutting non-wage benefits. Amazon executives are concerned that the company's employee turnover is so high it will run out of people willing to work for it. There's a wide range of reasons American restaurants are struggling to hire staff. Up to half of the money paid out on US unemployment benefits may have been fraudulently claimed with bulk of fraudsters taking the money offshore. Unemployment for American parents increased less than unemployment for childless adults during Covid, pointing to additional childcare support being largely unnecessary.
All Americans are far better off today when you look at the amount of work required to purchase basic goods. Foreign aid is often wasted and can leave recipient countries worse off. More data has come in that shows the fiscal multiplier is low, meaning government spending is more of a problem than a solution. Lebanon's central bank is delaying foreign currency payments to importers, risking the country's ability to import essentials. In economic terms, the Nazis were socialists and governed against capitalism and free markets.
Australia's former productivity commissioner called the Federal Budget a sugar hit with negative outcomes for productivity. Forget government programs for affordable housing, governments should get out of way and allow the private sector build it. Low interest rates are pumping up house prices around the world.
Miscellaneous
Iceland's geothermal and hydropower resources mean it could be the world leader in green hydrogen. Bill Gates and Warren Buffett are teaming up to build a nuclear plant in Wyoming. Jeff Bezos has joined the fusion power race. Many "green" projects are built with "dirty" steel. ESG pressures may result in large corporations selling their dirtiest assets to hedge funds and private equity firms, with no change in the environmental outcomes. A Swiss referendum on climate change measures failed with young people voting strongly against them. Ford broke the quarter mile record for an electric car and has challenged Tesla to a race. Elon Musk is more snake oil salesman than genius.
Dr Fauci's emails make him look like a vain, incompetent bureaucrat. Michael Lewis's book on Covid is a nice narrative that ignores many of the facts. The real conspiracy about Covid is that scientific journals refused to publish papers that reviewed the evidence of the virus having escaped from a Chinese lab. The Chinese government thinks the lab that may have leaked Covid deserves a Nobel prize. Excess deaths in Sweden barely increased due to Covid, demonstrating that it's light touch approach was correct. All pandemics eventually end or become manageable. During May, over 99% of Americans who were hospitalized or died from Covid were unvaccinated.
5 controversial arguments for ending government imposed smoking bans in bars and restaurants. The US FDA has approved an expensive drug with little evidence to back its claims of helping patients suffering from Alzheimer's disease. Why smuggling is sometimes good because governments have gone bad. The long story of how a baggage handler stole a commercial plane for a joyride that ended with the plane crashing into the woods. Airbnb has become adept at protecting its image when rental stays go wrong. Major league hitters are having their worst ever year because most pitchers are cheating by using sticky substances to increase ball spin.
Cities built on reclaimed land could see more disasters like the Miami tower collapse. Why the Dead Sea is shrinking and becoming surrounding by potholes. In academic papers, it is better to write something interesting but untrue, than something boring but true. American restaurants are adding "equity charges" and "living wage fees" to customer's bills rather than raising menu prices. Advertisers want to sell you stuff while you sleep. How being stingy and saving hard is helping some professionals to retire in their thirties.
What happened when six boys were stuck on a desert island for 15 months. Scientists have estimated the upper limit of the human lifespan is 120-150 years. How bacteria was used to clean away centuries of damage at Medici chapel in Florence. Battles using Microsoft excel are now classified as Esports. An Italian artist sold an invisible sculpture for $18,000. British police thought they had found a cannabis house but when they raided it they found it was a crypto mine running on stolen electricity.

........
This article has been prepared for educational purposes and is in no way meant to be a substitute for professional and tailored financial advice. It contains information derived and sourced from a broad list of third parties and has been prepared on the basis that this third party information is accurate. This article expresses the views of the author at a point in time, and such views may change in the future with no obligation on Narrow Road Capital or the author to publicly update these views. Narrow Road Capital advises on and invests in a wide range of securities, including securities linked to the performance of various companies and financial institutions.
---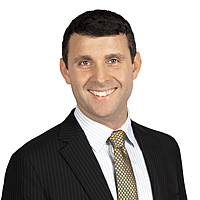 Portfolio Manager
Narrow Road Capital
Narrow Road Capital is a credit manager with a track record of higher returns and lower fees on Australian credit investments. Clients include institutions, not for profits and family offices.
Expertise