Media Worth Consuming – September 2020
---
A monthly wrap-up of interesting and informative media on finance, economics, politics and society that you might have missed.

Finance
An American shopping mall CMBS has been cut from AAA to sub-investment grade after the property valuations dropped by two-thirds. Delta Air Lines sold $9 billion in bonds backed by its frequent flyer business. CLO managers are rewriting agreements so they can hold distressed assets longer and more easily participate in debt for equity swaps. Automated valuation models are helping boost the American refinancing boom. Uber is losing bucket loads of money, but it just sold $500 million of bonds at its lowest ever yield. Softbank has been making big bets with short dated call options in high profile tech names.
The founder and Chair of electric truck hopeful Nikola has resigned after short sellers made allegations of fraud and its share price collapsed. How a hedge fund manager blew up his fund and got arrested over a deal gone wrong.
Critics of tail hedging fail to understand that its purpose is to offset greater portfolio risks, thus increasing overall returns. Have endowments outperformed index portfolios – it depends which data you pick. Small caps outperform large caps but it is a difficult strategy to implement in size and small caps are more volatile. Cross border private equity acquisitions happen at a substantial average premium to domestic purchases.
A year ago, hundreds of American CEOs pledged to use their companies to make the world a better place but few have followed through. It is popular to argue that shareholder primacy is dead, but the better arguments are that it is misunderstood, has made us richer and reduces poverty.
Turks are going on a gold buying binge as their country's currency collapse continues. Zambia has asked for bond payment deferrals with Angola, Chad and Kenya also in trouble. Many OPEC countries face enormous budget cuts and debt defaults with oil at $40 a barrel. European nations are considering using taxpayer funds to forgive business debts as a way to avoid to a wave of bankruptcies. American municipalities are using leases backed by basic infrastructure to get around borrowing restrictions.
Politics & Culture
There's a growing list of American politicians busted for flouting the lockdown orders they implemented. Portland's Mayor has done little to quell riots, but when the riots reached his apartment block he decided to move out, an option poorer citizens don't have. Philadelphia's Mayor shutdown restaurants in his city, but he was happy to cross the state border to eat out. Nancy Pelosi had a haircut in breach of a state wide ban and didn't even wear a facemask. San Francisco gyms for the public have been forced to close but gyms for government employees remain open.
Minneapolis allowed rioters to destroy stores, but the city council refuses to allow stores to install security shutters. Ohio police who weren't wearing face masks tasered and arrested a woman sitting on her own for failing to wear a face mask. Victorian police harass pregnant women and elderly people who sit down during their daily exercise showing that Victoria needs another Eureka rebellion against government tyranny. A Florida county sheriff's office harasses people with criminal records and fines them for petty offences aiming to get them to move away.
Fox News apologised for shutting down a guest who correctly pointed out that George Soros has been funding pro-criminal, anti-police candidates in district attorney elections. Women who objected to their pension age being increased to the same age as men lost their case in the English Court of Appeal. A French feminist's book on hating men is at risk of being banned under France's hate speech laws.
The Chinese Government is closely linked to organisations providing financial support to Black Lives Matter organisations. How BLM can spout false messages without being challenged. When looking at police shootings, we also need to ask where is the personal responsibility for citizens who don't follow reasonable police orders? If you want to blame something for the lower average life outcomes of black Americans, remember that the welfare state has made their plight worse. An NBA player dropped a racial slur on another player and instead of being reprimanded he was given an award. American football fans had good reason to boo at a racist pre-game presentation.
An American expert in vote fraud explains how he does it and demonstrates how mail in ballots are particularly vulnerable. Even left leaning Bloomberg news thinks the press is going easy on Joe Biden's flip-flopping policy positions. Does the mainstream media hate Julian Assange because he broke more stories than them? Facebook has shut down a Russian linked news website that used both real and fake journalists to criticise both Trump and Biden.
The argument that ADHD is primarily a schooling problem, not a problem with the child. The poorest American parents love charter schools because they deliver better educational outcomes. YouTube is deleting videos that debunk non-scientific claims but allows videos with false claims to remain. America's state run radio station is giving a platform to people making money off rioting and looting.
A Chinese businessman has been sentenced to 18 years imprisonment on corruption charges after criticising President Xi over his handling of Covid. Disney's blockbuster movie Mulan thanked the Chinese government for letting them film near the country's concentration camps. Victims of China's concentration camps describe their treatment.
Economics & Work
Inflation is merely a stealthier version of austerity. The mainstream media is finally starting to ask the hard questions about the Federal Reserve's actions. Today's Fed is repeating the inflationary mistakes of previous Fed generations. Central banks are making noises about starting the currency war again. America's budget deficit problem is primarily a spending problem. Socialism is a Ponzi scheme, it might look like it is working at first, but it inevitably collapses.
Productivity measures are up as businesses have fired their least productive employees first. We need to bring back savings, the fuel for economic growth. A North Dakota Councillor has for years voted against every corporate welfare initiative, and the recipients have almost always agreed that the subsidies weren't necessary. Trump is in no way a fiscal conservative, he has enormously increased spending on the military. Hosting the Olympic Games is a financial disaster, but bidders keep massively underestimating the costs.
Miscellaneous
The business measuring athletic intelligence and helping teams make better player choices. Facebook is accused of spying on users through their cameras. A Nigerian court has handed down a death sentence over Zoom. US Customs officials seized a shipment of earbuds claiming they were counterfeits, but a simple internet search reveals they're legitimate. Red light cameras don't reduce the number of accidents, but do change the type of accidents. A somewhat cynical but accurate list of twenty lessons from 2020. The positives and negatives of living in an underground house.
Tesla can report a longer range from its batteries through a combination of better performance and optimising its approach to the measurement rules. Elon Musk is such a big risk insurers won't touch him. Why hydrogen is attracting great attention in the renewable energy sector. California's wildfires aren't historically unprecedented or solely due to climate change.
The tiny number of Covid deaths for the US military shows that healthy young people should have much greater concerns than Covid. Many sports journalists seem to want sports shut down because of Covid, even though athletes who contract the virus are doing fine. US government data has 94% of Covid linked fatalities from people with other health conditions. South Dakota has treated its residents as adults during Covid and has had better economic and health outcomes as a result. Indonesia has forced people caught not wearing masks to dig graves for Covid victims. Airlines are coming up with interesting ways to make money during the Covid crisis.
A French man set off an explosion in his house trying to swat a fly. A Massachusetts man died after eating large amounts of black liquorice, which depleted his potassium levels and stopped his heart. The man people hire to gatecrash their own funerals and share their secrets. Is this coffee mug promoting the creativity of women or domestic violence? The whacky science research that won Ig Nobel awards this year. You can now rent the Wienermobile to make your wedding proposal memorable.

Like this wire? Let us know by hitting the 'like' button to the left.

Not already a Livewire member? Sign up today to get free access to investment ideas and strategies from Australia's leading investors.
........
This article has been prepared for educational purposes and is in no way meant to be a substitute for professional and tailored financial advice. It contains information derived and sourced from a broad list of third parties and has been prepared on the basis that this third party information is accurate. This article expresses the views of the author at a point in time, and such views may change in the future with no obligation on Narrow Road Capital or the author to publicly update these views. Narrow Road Capital advises on and invests in a wide range of securities, including securities linked to the performance of various companies and financial institutions.
---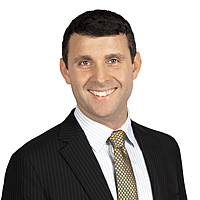 Portfolio Manager
Narrow Road Capital
Narrow Road Capital is a credit manager with a track record of higher returns and lower fees on Australian credit investments. Clients include institutions, not for profits and family offices.
Expertise