The 5 big revenue opportunities at Facebook
---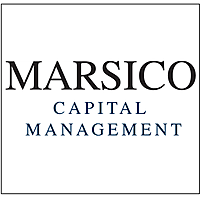 Marsico Capital Management
Marsico Capital Global Investment insights
FACEBOOK
FB has few real challengers in social media.  With its acquisitions of Messenger and WhatsApp, it should further dominate time spent on mobile devices, leading to more incremental monetization opportunities. Even the handful of other firms with consumer data such as Google, Amazon, and Alibaba may not fully rival FB's vast ocean of data on global consumer behavior.  No other platform has the combination of users, engagement, and targeting capabilities to monetize in multiple ways that FB has. Remarkably, the cost to capture all of that data from both users and advertisers is effectively zero.
In leveraging one of the world's two deep global "datasets" on consumer behavior, we think FB has significant revenue opportunities over time. Today we envision five US$1B+ incremental business areas for FB to target:
3rd party advertising;
Video content sufficient to become a YouTube rival, partly via Instagram;
Local advertising;
Messaging and content distribution via Messenger and WhatsApp, especially in non-U.S. markets; and
Payments and "closed loop" e-commerce where FB can enhance conversion. 
FB's user base, data and analytics allow the company's platform to disrupt many industries, including the advertising industry. The budget dollars will flow to where the users are, where the time is spent, and where returns on advertising budgets are highest. Increasingly, that is digital and FB is a dominant force with a handful of other companies.  Facebook's core NewsFeed ads disrupted legacy advertising from both print and online displays.  FB's digital platform, which incorporates data and analytics, enables advertisers to improve Return on Investment on ad spend via better targeting and measurement.
Video is the new frontier that Facebook is poised to challenge. With nearly 900 million mobile daily active users (DAUs), Facebook now has more than 8 billion video views per day (doubling from 4 billion in April '15) and commands more than 20% of daily time spent on mobile. The chart below illustrates IPG's Magna Global and Zenith Optimedia stance that ad sales to TV are expected to fall this year, declining for the first time ever outside of a recession year. In contrast, Digital ad spending is expected to overtake TV as the biggest advertising category by 2017 with industry growth of 17%+ this year.
Chart 1: Declining TV Viewership since 2010
Source: Neilson Media.  
Facebook is just one example of a "Disrupter" defining 21st century commerce.  Over the coming quarters the team at Marsico Capital and Channel Capital is looking forward to continuing our dialogue with you about stocks in the portfolio, related investment themes, and our approach to concentrated high quality growth investing.
---
About the  CC Marsico Global Fund
Australian investors can now access Marsico Capital's high quality growth investing approach via a partnership with multi-affiliate financial services group, Channel Capital. The CC Marsico Global Fund (the Fund) is an Australian domiciled global equities fund managed by Marsico Capital and offered by Channel Investment Management Limited ACN 163 234 240, AFSL 4439 007.  The Fund is available to sophisticated or wholesale investors only. To register your interest in the Fund and receive more information - please click (VIEW LINK)
Marsico Capital is a Denver based Global Equity manager, headed by renowned investment manager Tom Marsico. Marsico Capital manages U.S., international and global equities totalling more than US$8billion. For the past 35 years Tom has been involved in financial markets, but it was in the 1990s at Janus Capital that he made a name for himself as a high-profile health and technology investor. Tom launched Marsico Capital Management in 1997 along with an investment team of 20 people.
For more information please visit (VIEW LINK)
Data above is cited in U.S. dollars, unless otherwise noted.  Please keep in mind that our views on investments discussed herein are subject to change at any time and the holdings represented here do not represent all of the securities purchased, sold, or recommended by MCM.  References to specific securities mentioned herein are not to be construed as a recommendation to buy or sell those securities, should not be assumed to be or have been profitable investments, and are not guaranteed to be in portfolios today.
---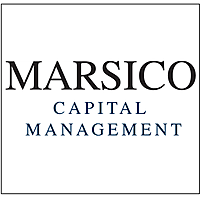 Marsico Capital Management
Marsico Capital Global Investment insights
Marsico Capital Management, LLC ("MCM") is a Denver, Colorado-based, SEC-registered, investment management firm, Founded by Thomas F. Marsico in 1997. MCM are concentrated growth equity investors where investment ideas most often come from an...
Expertise
No areas of expertise