The alphabet soup of investing in China – and why it is worth getting out the dictionary!
---
There's a saying that a bubble is nothing more than a bull market that you're not participating it. For this week's blog, we at Morphic have put together a beginners guide to what exactly are "China A Shares" and "China H Shares" and try to provide some context for this most recent move upwards in the Chinese stockmarket. We look at some of the lesser discussed microeconomic reforms that are taking place in background in China and why bad news for Australian mining stocks is good news for Chinese stockmarket investors, which is not that dissimilar to the Australian stock-market's experience this year where rate cuts due to a slowing economy has been good news for the market, it just started from a lower level. Read more here: (VIEW LINK)
---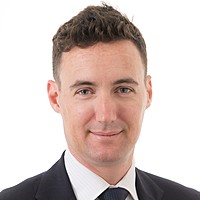 Co Head Global Equities (ex-Asia)
Ellerston Capital
Chad co-founded Morphic Asset Management in 2012. As a stock picker Chad is also a generalist but has strong regional knowledge of Europe and the Americas. He has also been awarded the CFA Charter.
Expertise