The coming confession for retail stocks
---
Australian retail stocks are yet to feel the full force of disruption from ecommerce, explains Nick Griffin, Head of Investments at Munro Partners. Retailers rely on store rollouts to grow their earnings with increased foot traffic, as online retailers such as Amazon continue to chip away from this traffic, the retail business model is being attacked from all sides. Hear the full story in the video below.
"There's structural problems at the revenue side, there's structural problems at the cost side. If they don't address these now, they will cease to exist in the future."
Key points:
Ecommerce is not about price, it's about convenience
The retail model is built around the rollout of new stores and ecommerce threatens this
A confession season is coming for retailers. In the US, Target just admitted they'd halve their margins to compete online.
"Everybody" in the Australian retail landscape is exposed
Amazon is probably further away than we think – a $1 billion logistics centre is hard to miss.
Please note: This video was recorded before Amazon's announcement overnight that it would open a large distribution centre in Eastern Australia. 
---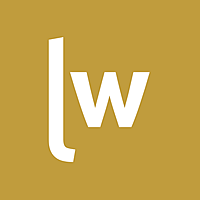 Livewire Exclusive brings you exclusive content from a wide range of leading fund managers and investment professionals.
Expertise