What happens when the US jobless rate has a 3-handle?
---
In The AFR yesterday I considered the history of the US business cycle and the relationship between recessions, changes in the jobless rate, and inflation. This is crucial because the Fed has for the first time admitted what we long suspected: Yellen is hell-bent on driving the US jobless rate, which is currently only 5.1% (cf. Australia at 6.2%), well below the 4.9% threshold that she considers to be the so-called "non-accelerating inflation rate of unemployment" beyond which price pressures have historically begun to emerge. In fact, I reckon we are only 15 months away from seeking a US jobless rate with a 3-handle. Of course the Fed is playing a dangerous game whereby it is actively seeking to accelerate the return of US core inflation back towards its 2% target on the basis that there are structural deflationary pressures (eg, output gaps, heavy debt loads, technological change, supply-side damage, etc) that make a wage-price spiral unlikely. The problems with this approach are mutli-fold, which I explain in the article. Read for free here (VIEW LINK)
---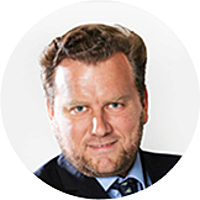 Portfolio Manager & Chief Investment Officer
Coolabah Capital
Chris co-founded Coolabah in 2011, which today runs over $8 billion with a team of 26 executives focussed on generating credit alpha from mispricings across fixed-income markets. In 2019, Chris was selected as one of FE fundinfo's Top 10 "Alpha...