13 stocks to own for the next 5 years
---
If you were told that tomorrow the market would close for five years and you could only own shares in one company, which company would you choose? 
It's a challenging question, and one my colleague, Patrick Poke, asks his guests fortnightly on Livewire's podcast The Rules of Investing. 
To wrap up 2020 we have collated his guests' responses to provide you with a list of 13 stocks you could set and forget for the next five years. (To give you an idea of the quality of the expertise being tapped, 10 of the 13 stocks are in positive territory this year and generated a combined return of 48% YTD.) 
The question is supposed to be a fun exercise in long-term thinking, and, as Pat always says 'don't try this at home'.
To listen to the podcast in full, click the name of the stock code in bold and you will be met with the wire. 
Please note: The stocks mentioned as holdings in this article are current as of the recording date of the respective podcasts and may no longer be current.
Paul Moore, PM Capital
Five-year stock pick: Freeport McMoRan (NYSE:FCX) 
"There are going to be areas in the next five years that you want to stay away from and others that you really want to take advantage of. If I go away, come back in five years time, and given what I see happening over the next ten+ years... Freeport Copper is my number one pick."
If Paul Moore of PM Capital was going to own one stock for the next five years, it would be the US mining giant Freeport. With a market cap of $35 billion, this company is up 83% YTD, crushing their February highs. In debating his answer, Paul noted that the next 10-30 years is going to look very different from the previous 10-30 years and therefore you need to capitalise on the future. 
Freeport Copper, in his opinion, will see a lot of upside in the next five years, with the runner-up going to Bank of America (NYSE: BAC) which he believes is significantly undervalued.
Freeport McMoRan was a holding of one or more PM Capital funds as of 24 January 2020, when Paul Moore was interviewed on The Rules of Investing.
Anthony Aboud, Perpetual Investments
Five-year stock pick: IMF Bentham / Omni Bridgeway (ASX: OBL) 
"There are risks but it's a growing asset class and they are right up there with the best operators globally." 
When Anthony Aboud of Perpetual Investments spoke on The Rules of Investing in February, the world was just starting to worry about a virus in China, and the episode, titled 'Aboud: What I'd buy in a market crash' couldn't have been more timely. Aboud's stock pick for the next five years was IMF Bentham, an Australian litigation funding company. IMF had a relatively consistent year with only a few hiccups. Aboud's interest in the company came from the quirky yet interesting space of litigation funding, detailing the risks affiliated with the growing asset class, but ensuring listeners that IMF is up there with the best operators globally.
IMF Bentham / Omni Bridgeway was named by Anthony Aboud in a Livewire interview on 21 February 2020.
Mike Hill, Bombora Group
Five-year stock pick: CSL (ASX:CSL)
"As much as we like all the big wins, I think you'd want something that isn't going to disappear. CSL would be my pick as a safe haven." 
When Patrick Poke asked Mike Hill of Bombora Group what company he would feel confident in owning for the next five years if the market closed, Mike answered "something defensive". As all Australian investors know, there are few stocks more defensive than Australia's second-largest company, CSL. 
Over the last five years, CSL is up 175%. With no signs of slowing down, investors could be met with another stellar return in five years from now.
CSL was a top 10 holding of the Bombora Special Investments Growth Fund when Mike Hill was interviewed for the Rules of Investing podcast on 7 March 2020.
Sean Fenton, Sage Capital
Five-year stock pick: Chorus (ASX:CNU)
"It's the safest stock I can think of and they'll still be here in five years' time. You can definitely put that one in the bottom draw for a few years and not be too worried about it."
New Zealand telecommunications infrastructure provider, Chorus, is Sage Capital's Sean Fenton's five-year pick. Sean's reasoning is the safety it provides, and he is confident that in five years time, they'll still be around. Up 25% in 2020, Sean is positive that their earnings will be higher in five years than they are now. 
Chorus was a holding within one or more Sage Capital funds when Sean Fenton spoke to The Rules of Investing podcast on 30 April 2020.
Michael Frazis, Frazis Capital Partners
Five-year stock pick: Alteryx (NYSE:AYX)
"It's expensive but it saves companies money, so there's a very strong case for having it."
It was a tight call for Frazis Capital Partners' Michael Frazis who gave listeners two stocks that he would own if the market closed tomorrow. When answering the tough question, Frazis first provided the answer of Disney (NYSE:DIS), the idea being that given Disney was first established in 1923, it will undoubtedly still be around in five years. 
However, on the returns front, Michael nominated Alteryx, an American Software company specialising in analytics. With the future relying more on software, Michael believes this stock has a long runway for growth.
Both Disney and Alteryx were owned within one or more Frazis Capital Partners funds as of 8 May 2020, when Michael Frazis was interviewed for the Rules of Investing podcast.
Qiao Ma, Cooper Investors
Five-year stock pick: Alibaba (NYSE:BABA)
"Besides its core businesses, it's a data machine and in the next five years, scale and data is going to create a lot of opportunities that we can't even see today." 
Global tech giant Alibaba was the call for Cooper Investors' Qiao Ma. After a wobbly year with the cancelled Ant IPO, Alibaba was up 16% YTD. Yet according to Qiao, Alibaba is a company of the future. 
With their multifaceted business model, Alibaba is one company that Qiao Ma is confident in for the next five years, at least. 
Alibaba was a stock holding of Cooper Investors when Qiao Ma spoke with Patrick Poke in the Rules of Investing podcast on 22 May 2020.
Chris Stott, 1851 Capital
Five-year stock pick: NextDC (ASX: NXT)
"Data absorption and usage has grown exponentially over the last decade and we see that continuing over the next ten years. This puts companies like NEXTDC, which have a high-quality management team, in a fantastic position with the wind at their back for a long time."
Chris Stott
 of 1851 Capital agreed with some others on the list. His rationale behind the Australian data operator is that data absorption and usage will only continue to grow, and the tailwind is strong. Chris especially commended the company's high-quality management team and business model.
NextDC was a holding of one or more 1851 Capital funds when Chris Stott was interviewed for the Rules of Investing podcast on 2 July 2020.
Troy Angus, Paradice Investment Management
Five-year stock pick: Newcrest Mining (ASX: NCM)
"I would happily own Newcrest on a five year view. Newcrest is the one."
It's been a tough year for Aussie mining giant Newcrest Mining, down almost 12% YTD. But then the purpose of Patrick's question is to appreciate the benefits of long term investing. That's good news for Paradice Investment Management's Troy Angus who provided NCM as his answer to Patrick's question. This episode of The Rules of Investing was aired when gold was all the rage in Australia, benefitting Newcrest. However, Troy told Patrick that whilst the current backdrop is exciting, it's a stock that he'd be happy to own on a five-year view as there will always be room for it in the market. 
Newcrest was a holding in one or more Paradice Investment Management funds when Troy Angus spoke with Patrick Poke on 17 July.
Andrew Mitchell, Ophir Asset Management
Five-year stock pick: City Chic (ASX: CCX)
"I think this is the time to back strong management with entrepreneurial flair so I'll back Phil Ryan at City Chic."
When Ophir Asset Management's co-founder Andrew Mitchell was asked what company he would own if the market shut tomorrow for five years, he suggested the company City Chic, without hesitation. City Chic, the plus-sized women's clothing company was a winner in 2020 with the move to online retail, up just under 50% YTD. Mitchell's backing of this company stems from one reason: their management team. Though he acknowledges the volatility that often follows small caps, it is the management team that will lead this company to victory and growth. There's no doubt that Andrew Mitchell will be a supporter of Phil Ryan and City Chic for at least another five years. 
City Chic was a stock holding in one or more Ophir Asset Management funds as recently as 4 April 2020, when Andrew Mitchell spoke with Patrick Poke.
Sam Granger, Totus Capital
Five-year stock pick: Microsoft (NAS: MSFT)
"This question makes me think a lot about risk and return of capital rather than return on capital. I'd be looking for a diversified customer base and a company with multiple products within the business. I think Microsoft would tick all the boxes for me."
The company that needs no introduction. While Microsoft was established in 1975, it looks very different today and has changed dramatically over the last five years. Because of this continuous adaption, Sam Granger of Totus Capital picked the mega-cap stock as one that he would own for the next five years. 
With a stellar business model, an excellent management team and great products for the future, it's hard to see how Microsoft wouldn't perform in the next five years. 
Microsoft was a portfolio holding of Totus Capital when Sam Granger was interviewed for the Rules of Investing podcast on 14 August 2020.
Matthew Kidman, Centennial Asset Management 
Five-year stock pick: iCar Asia (ASX: ICAR)
"You want growth, you want good returns, you want good management and that's the one I've come up with."
When you think of an ideal company to own there are a few factors that spring to mind. Growth, good returns, good management and sustainability to name a few. For small-cap man Matthew Kidman, iCar Asia, the online car retailer, ticks all these boxes. Not only this, iCar Asia operates in high growth areas including Malaysia, Thailand and Indonesia, making it even more attractive over the long-term. 
Up 13% in 2020, iCar Asia who is a relatively small business resembles the Australian company Carsales. Matthew thinks that as iCar Asia gets off the ground, there should be a strong growth trajectory ahead of them and is happy to back them for the next five years. 
iCar Asia was owned in one or more Centennial Asset Management funds when Matthew Kidman was interviewed on 25 September 2020.
Simon Shields, Monash Investors Limited
Five-year stock pick: Afterpay (ASX: APT)
"I would go with Afterpay. The keenness of the adoption by both merchants and customers gives me confidence as does the pattern of penetration across markets."
We couldn't go through a list of stock picks and not mention Australia's favourite growth story, Afterpay. Up over 1300% since the 2020 March lows, it's not surprising that Simon Shields, co-founder at Monash Investors Limited picked it as the one stock he could afford to buy, forget about for five years, and return to find he's made a lot of money. The reality is, five years ago, Afterpay was just a thought. It hadn't gone to IPO yet and was being brainstormed by the Sydney duo Nick Molnar and Anthony Eisen. In the four years since its IPO at $1, investors have been met with a 13,000% return and the co-founders are both billionaires. 
For Shields, Afterpay is at the beginning of a long road. Given the adoption of the product by merchants and the pattern of penetration across markets, he is confident that Afterpay will soar even higher five years from now. 
Afterpay was a stock holding of Monash Investors when Simon Shields was interviewed for the Rules of Investing on 9 October 2020.
Jun Bei Liu, Tribeca
Five-year stock pick: Cochlear (ASX: COH)
"There's one business I would put my Mother's money in and forget about it for five years. It's Cochlear. The stock is expensive but this is one business that has this structural growth driver in an innovative sector."
For Tribeca's Jun Bei Liu, the one company she'd own shares in for the next five years is medical device company Cochlear. 
With a market cap of almost $13 billion, this Australian biotech giant had a rough year with the COVID-19 restrictions on hospitals. The good news is that not every year will experience a global pandemic, limiting the performance of these companies. Jun Bei is so confident in Cochlear that she cannot envision any issues in five years that will shift this structural growth story and effect Cochlear. One to watch ... 
Cochlear was a stock holding in one or more Tribeca funds as of 20 November 2020, when Jun Bei Liu spoke with Patrick Poke for the Rules of Investing.
The leader
Congratulations to The Rules of Investing's leading stock picker of 2020, Simon Shields for his Afterpay pick. However, there are still four more years to keep watching these stocks. Will Afterpay be the winner then? We'll have to wait and see ... 
Conclusion 
If you've enjoyed The Rules of Investing as much as I have this year, please make sure to subscribe on your preferred podcast platform. The Rules of Investing is taking a short break but will be back with more guests and interviews in 2021. 
If you're looking for something to listen to over the holiday period, be sure to check out Matthew Kidman's new podcast 'Success and more interesting stuff'. It will be made available weekly as he chats to some of the biggest names in Australia's finance industry including Grant Hackett, David Paradice and Jamie Pherous. Click the link here to get exclusive access. 
Stay safe over the holiday season, and happy listening. 
Not a Livewire subscriber?
If you're not an existing Livewire subscriber you can sign up to get free access to investment ideas and strategies from Australia's leading investors.

........
Livewire gives readers access to information and educational content provided by financial services professionals and companies ("Livewire Contributors"). Livewire does not operate under an Australian financial services licence and relies on the exemption available under section 911A(2)(eb) of the Corporations Act 2001 (Cth) in respect of any advice given. Any advice on this site is general in nature and does not take into consideration your objectives, financial situation or needs. Before making a decision please consider these and any relevant Product Disclosure Statement. Livewire has commercial relationships with some Livewire Contributors.
---
19 contributors mentioned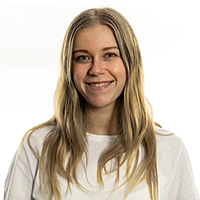 Content Editor
Livewire Markets
Bella is a Content Editor at Livewire Markets.
Expertise