15 stocks to watch following reporting season
---
The chaos of reporting season makes a good case against markets being efficient. It will take weeks, if not months, to fully parse the recent data download of many hundreds of reports, and to also process views gleamed from the ensuing company roadshows. Reporting season can thus generate a long tail of buying (and selling) which is yet to play out.
So in this wire, we've summarised for you all the insights on reports provided by Livewire contributors in recent weeks. Read on for 15 professional views including Ophir discussing a2 Milk, Paradice on BHP, Cyan on Afterpay, Morphic on JB HiFi, and Aitken on Ramsay. 
a2 Milk: Up 40% since results, and more to come? 
a2 Milk's 40% jump since reporting is a remarkable feat for an already $6 bil market cap stock. Andrew Mitchell at Ophir Asset Management originally provided a positive view on the stock on Buy Hold Sell last year, and updated this on the day of its February results, stating that a2 could get much bigger over time.  
JB Hifi: Three things the market overlooked 
Chad Slater from Morphic gave his view on JB Hifi's results which saw the stock sold off on day one, and further since. While the market was negative he dug a bit deeper and pointed out three things the market missed. 
Afterpay Touch: Much more growth ahead 
Afterpay was the most tipped stock in our reader survey with 4% of the 2600 tips. Graeme Carson from Cyan reviewed the February results for Livewire, saying the market is still overlooking the amount of leverage in the business model.  
CSL: A risk to watch out for long-term 
CSL has been another standout of the season, jumping 5% on day one and 8% since. However, Scott Shuttleworth from Montgomery runs through the report and highlights one risk the market is missing.  
Challenger: Great way to play the demographic thematic 
Monash Investors Limited Shane Fitzgerald says the market can't see the forest for the trees with this stock, and makes the case that Challenger is one of the best exposures to the rapidly growing Australian retirement market. 
Telstra: Watch out below 
Telstra's earnings have peaked says Daniel Mueller from Vertium, and asks if you are prepared to wait 5 years to realise you are holding onto a 16x PE stock. 
BHP: This stock is CHEAP 
Paradice Investment Management's, Adam Palmer believes that BHP stock is cheap, saying that "For now, the equity market doesn't believe BHP's strong free cash flow generation is sustainable despite demonstrable evidence global activity is picking up, demand for commodities is strong and China is serious about supply reform." 
iSignthis: The next great Australian IT company... 
Julian Babarczy from Regal Funds Management shines the spotlight on a globally-focused emerging tech player that has just doubled revenue, and is guiding to a further 50% jump next quarter, saying it could be the "next great Australian IT company". 
Santos: The barrel is more full than empty
If management can continue to deliver and hit the 2018 consensus of $631m (US$498m), Santos will be priced on 17 times says Romano Sala Tenna from Katana Asset Management, who says that would be reasonable given its profile.    
Iluka: A midcap miner beating the majors 
$4.5 billion market cap Iluka has a dominant market position in a commodity market that is already tight, and that is going to get tighter. The company is very well positioned following discipline through the cycle. Nikko AM's Brad Potter gave us a compelling overview on the back of results. 
QBE: The perennial heart-breaker breaks some more hearts 
Atlas Funds' Hugh Dive casts a critical eye over the results from this most unloved of stocks, QBE, which is now threatening to crack under long-term support levels, asking whether the company even has the capacity to execute the buyback they have promised.  
Fortescue: An opportunity to build a position now 
The key thing the market is missing is probably the long-term view and an appreciation of the true quality and longevity of FMG's assets, says David Coates, Senior Resources Analyst at Bell Potter.
Imdex: Mining services market darling in the making? 
This mining services company has seen its share price increase 5 times in two years, to give it a near half-billion dollar market cap. Perennial Value's Andrew Smith picks through the details to highlight 4 positive signals of more to come.  
Western Areas: What the market missed 
The market is negative on this stock, with 11 sells, 3 holds and 4 buys. However, James Gerrish from Market Matters / Shaw and Partners tells us he likes it when the market is skewed to the downside as it is more likely to surprise to the upside. James also pulls out some positive nickel market insights from the company commentary.  
Ramsay Healthcare's health is deteriorating... 
Ramsay stock fell on results yesterday. Charlie Aitken from AIM made the bear case against Ramsay on Livewire last year, and highlighted a multitude of negatives in yesterday's results. 
Not an existing Livewire member yet?
Register here to join 93,000 other investors and enjoy the benefits of Livewire's free membership including:
First access to exclusive interviews with leading fund managers and advisors.
Discover new investment opportunities and products
Receive the Trending on Livewire morning note featuring the top articles each day. 
---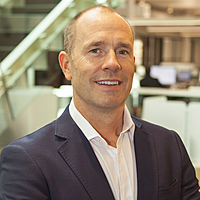 Alex happily served as Livewire's Content Director for the last four years, using a decade of industry experience to deliver the most valuable, and readable, market insights to all Australian investors.
Expertise