16 funds the professionals would invest in
---
If fund managers couldn't manage their own money, this is where they'd put it.
Fund managers get judged by their investors, prospective investors and peers. 
That last category is possibly the most informed of the lot. Fundies know what it's like to put in the work managing money. They pore over financial data, they visit companies on-site, and they make the hard-line calls. 
So there may be no higher praise than to be called "a fund manager's fund manager". 
Again in this year's Outlook Series, we ask 16 fund managers to name the fund manager to whom they'd hand over their own hard-earned capital. 
They've come to the table with a diverse group of fund managers, including in venture capital. Two of them even nominated one of the co-panellists!
And, in the name of diversification, you'll find that the fundies have often opted for funds that are outside their own wheelhouse. 
Our featured experts include:
Note: This vision was filmed on the 6th and 13th of December 2022. You can watch the video by clicking the player, listen to an audio version, or read an edited transcript below.
Edited transcript
Matthew Kidman: Hello, I'm Matthew Kidman.
Ally Selby: And I'm Ally Selby and today, we've got a very hard question for fund managers: Who would they invest with if they couldn't invest in their own fund.
Matthew Kidman: You've done it again, Ally, you've put me in a really difficult position. I'm supposed to be friends with all these people, but I'll give it a shot. 
Ben. Your money, you retire, you've got to give it to someone, who are you going to give it to out there? Who's your favourite other fund manager?
Hyperion Asset Management

Managed Fund
Hyperion Global Growth Companies Fund (Managed Fund)
Global Shares
Ben Clark: Well, apart from Fifth Estate, Hyperion Global is a fund manager we've got some money with. I think I look for things that are outside our core expertise and for the people we think do a good job in those areas. I think Mark and Jason have had a really tough year this year, there's no doubt about it, but I can't help but think there's going to be some mean reversion at some stage in that area of the market. In a manager, I want to find a fair fee schedule that aligns with the investors. I want to find a manager that truly sticks to his mandate even through the difficult times. And I've been noticing some fund managers protecting their portfolios against the cycle that's happening at the moment. I want someone who's going to stick to the long-term mandate, and I think Mark and Jason will do that. So Hyperion Global is one that I've got some money invested.
Bennelong Funds Management

Managed Fund
Bennelong Australian Equities Fund
Australian Shares
Michael Goldberg: I think when you're investing in a fund or when you're investing in equities, you've got to invest with conviction. And given that I look after my own money, I haven't really spent the time to get the conviction to give a real answer. And so, for most people, I actually think the answer is invest in an index fund, that tends to be what I would suggest to people if they're not prepared to spend the time. If you twisted my arm and said, "Give me one or two," I would say that Bennelong have a number of funds that have done really well, including in the value space. Another company that's a little bit smaller and listeners might not have heard about is Fiftyone Capital. We tend to find ourselves on many of the same registries as they're on, and we've met with management, and they seem like genuinely really good guys.
Oaktree Capital
Mary Manning: I used to work for Oaktree Capital, and I hold Oaktree in very high regard. I know Howard Marks was in Australia a few weeks ago, and he is just a visionary in terms of how he thinks about markets. Oaktree has expertise in distressed debt, and if you look at where the world is, there's going to be a lot of opportunities in distressed going forward. That's not an area where I have expertise, so I would give my money to Oaktree, particularly Howard Marks, I think very highly of him.
Square Peg Capital
Dion Hershan: I'd start by saying what looks interesting to us actually is venture capital. For me personally, I should say because we're venture capital. For the simple point that technology evaluations have been reset dramatically, capital is now being rationed and there are companies that desperately need money. And that's a great backdrop, actually, for committing capital in the venture world. I'd say that is of interest to me. I happen to invest money with Square Peg Capital in some of the venture capital funds, and I think they're really well-placed to capitalise.
Ausbil Investment Management

Managed Fund
Ausbil Global SmallCap
Global Shares
Matthew Kidman: A few people will say, "Well, I want to invest with someone who doesn't quite do what I do." So it gives them a bit of diversity in how they manage their money in the equity market. And I think I fit that camp as well. Last year, I talked about the Eley Griffiths guys and they're very good, Dave Allingham. This year, I've just done an interview on a podcast with Paul Xiradis at Ausbil. Paul in his big fund has out delivered by 3% per annum for 25 years.
It is world-class and Paul manages a certain way, manages big caps. I do small caps, so I'm going to give my money to Paul this year.
Samuel Terry Asset Management
Robert Gregory: The fund I'd pick would be Samuel Terry. It's a Sydney fund run by Fred Woollard. Quite a low-profile fund, but it's done incredibly well for a long period of time. I think it's done about 23% per annum for the last 10 years. More of a value fund. And I think going forward the next three to five years, I think value funds will be better placed than growth funds. Funds under management still quite low relative to investible universe, so it's about 500 mil. So that's a fund that I would be very confident in.
Allan Gray

Managed Fund
Allan Gray Australia Equity Fund - Class A
Australian Shares
Ally Selby: If you couldn't invest in WaveStone, your own fund, where would you invest?

Catherine Allfrey: Something completely opposite in terms of a fund in Australia that I admire, with a completely different style to us, is Allan Gray in terms of their deep value.
L1 Capital

Managed Fund
L1 Capital Long Short Fund – Wholesale
Alternative Assets
Nick Sladen: I think L1 have got a very long track record through multiple market cycles of delivering strong performance through a range of market cycles and I'd be happy to allocate capital to them if it wasn't in my own fund.
Caledonia Investments
Anthony Aboud: Last year, I'd said Caledonia and it was clear I was six months early, they had a bit of a tough time in the first six months of this calendar year. I'm going to double up.
They're just starting to come back. They're below where they were last year in terms of when I recommended it, so I'm going to double up. I think they're very good investors. They've got their style, they know their positions very well and they've just had a tough couple years. It's like the way I look at stocks, you want to look at good quality stocks with good management at a time when they're out of favour.

Sintra Capital & LSN Capital Partners
Nick Griffin: Most of my money I invest in my own fund. I generally find I could then get grumpy with the fund manager much easier because it's me, but I did invest in two funds this year. Both of them are people I know who are a little bit like us when we started out. You have a good track record and you have a lot of kids that are going to need dental work for the next 10 years. So you're pretty focused. These guys have just started out, I know them well and I invested in both their funds. And so, one's Sintra Capital, which is Josh Kitchen and Tony Sutton and the other one I think is LSN, which is Nick Sladen and Nick Leitl. They're the two funds I did invest in this year because I'm happy to back guys with good track records who are pretty hungry at the moment.
GQG Partners & Pinnacle Investment Management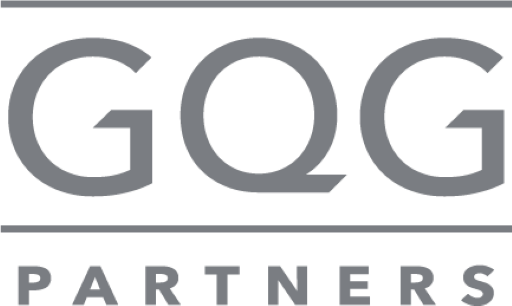 Managed Fund
GQG Partners Global Equity Fund
Global Shares
Jun Bei Liu: I will absolutely invest in fund managers who are either very good with bottom up or very good at macro. Not many of them are actually very good with macro investing, which is top down. One of the newest listed fund managers is GQG. That business has demonstrated a really strong performance track record. Compared to every other fund manager that's listed, this is the only one that actually has quite consistent good performance throughout the period and is one of the very few managers that actually still have inflow. Pinnacle is another one, it's a diversified fund manager that has incredible suite of fund managers within the portfolio so that's also something I'd be looking at. 
Regal Funds Management
Romano Sala Tenna: I think if we were to go with another manager, we'd look for something that's a bit different to what we do and I think Regal really fits that bill. We really admire the way they can go long, short the market. They've got a great track record, really smart operators. They've really got a deep team and I think in fact, we have actually had money in the past personally with them and I think that's the manager I'd probably put money again with in the future.
Eley Griffiths Group 

Managed Fund
Eley Griffiths Emerging Companies Fund
Australian Shares
Oscar Oberg: I'm sticking with small caps, so they are a few floors below us and do a very good job. So with the Eley Griffiths guys I think. Ben, Dave and Tim have done a tremendous job over a number of years and I used to work with Nick Guidera at CLSA and he is done an awesome job in the micro-cap fund and has been smashing it. So it'd be with the Eley's guys.
Munro Partners

Managed Fund
Munro Global Growth Fund
Global Shares
Marcus Padley: Without doubt, Nick Griffin, Munro Partners. Have you seen Nick present? He is sensible, he's long term. The funds management game is long term. He's in a good asset class, which is global growth and he knows what he's doing. And when you hear him present, you realise the logic behind long duration themes that he picks up on. Just make sense. So I would happily invest with Nick because I know he's not going to blow me up and he is going to achieve things I can't achieve domestically.
Matthew Kidman: If you had to give your money to someone else who's a professional manager, another fund manager, a competitor, who are you going to pick from the vast range of people out there?
Orbis
Andrew Clifford: I think that's easy, I'd be giving it to Orbis, who are cousins of Allan Gray. They just have a very, very disciplined approach. They're looking for opportunities away from the crowd, great long-term results and proven track record in managing large sums of money.
---
Catch the rest of our 2023 Outlook Series
Hit the 'follow' button below for other great content like this from our 2023 Outlook Series. Enjoy this wire? Hit the 'like' button to let us know or click the button below to view all the content on the dedicated landing page.
Never miss an update
Enjoy this wire? Hit the 'like' button to let us know. Stay up to date with my current content by
following me
below and you'll be notified every time I post a wire
Welcome to Livewire, Australia's most trusted source of investment insights and analysis.
---
To continue reading this wire and get unlimited access to Livewire, join for free now and become a more informed and confident investor.
Buy Hold Sell is a weekly video series exclusive to Livewire. In each episode two fund managers give their views 'Buy, Hold or Sell' on five ASX listed companies. Not recommendations, please read the disclaimer and seek advice where appropriate.
........
Livewire gives readers access to information and educational content provided by financial services professionals and companies ("Livewire Contributors"). Livewire does not operate under an Australian financial services licence and relies on the exemption available under section 911A(2)(eb) of the Corporations Act 2001 (Cth) in respect of any advice given. Any advice on this site is general in nature and does not take into consideration your objectives, financial situation or needs. Before making a decision please consider these and any relevant Product Disclosure Statement. Livewire has commercial relationships with some Livewire Contributors.
---
Never miss an update
Get the latest insights from me in your inbox when they're published.
---
---
15 contributors mentioned