April saw our first ever Buy Hold Sell Live event, where we hosted a top-flight panel in front of an intimate audience. The wires from the event were very popular this month. Also making this month's top wires were our video interview with Schroders, a buyside brief on stocks with defensibility, and finally 5 stocks riding demographic trends. 
Buy Hold Sell Live: How Wilson, Murray and Johnson are investing
At our inaugural Livewire Live event, Geoff Wilson AO from Wilson Asset Management, Steve Johnson from Forager Funds, and John Murray from Perennial Value Management discussed where they are investing today: (VIEW LINK) 
Three companies with wide moats
We recently reached out to three global fund managers to hear about a company with an outstanding defensibility, or moat, that will present a challenge for any would-be competitors. Responses come from Magellan Financial Group, Peters Macgregor Capital Management, and Hyperion Asset Management: (VIEW LINK) 
Buy Hold Sell Live: Six stocks making headlines
At the inaugural Buy Hold Sell Live event, we also asked our panel to discuss six stocks that have been making headlines - both for the right reasons and wrong ones too: (VIEW LINK) 
Two sectors that look expensive
David Wanis, Portfolio Manager at Schroders Australia, explains how he is looking at the current investment landscape and highlights two sectors that he believes are looking expensive right now: (VIEW LINK) 
5 stocks riding demographic trends
Australia's ageing demographic is a well known play on investing into demographic trends, but we are also currently seeing tourist numbers, and childcare industry revenue, both growing at around 12% per annum: (VIEW LINK) 
Receive Livewire's best insights free each morning
If you don't subscribe already, join 45,000 other Australian investors that use Livewire, and receive our daily note, 'Trending on Livewire', at 7am each weekday for free: (VIEW LINK)
---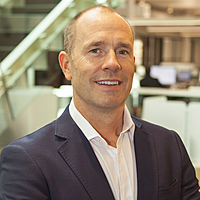 Alex happily served as Livewire's Content Director for the last four years, using a decade of industry experience to deliver the most valuable, and readable, market insights to all Australian investors.
Expertise