Bail-in-able debt tsunami lands...
---
Today I write that the "bail-in-able" debt tsunami we forecast last week did not disappoint with two incredibly large "Tier 2" subordinated bond transactions executed by Westpac and ANZ this week that broke records in the US and local markets (click on that link to read the column or AFR subs can click here). And expect more to come. This would have disappointed those who claimed the major banks would take their time and not flood the market with supply, especially in Aussie dollars. ANZ shattered that complacency on Thursday with an enormous $1.75 billion, Tier 2 bond that smashed records in terms of its size and the demand in the book-build, which was around $4 billion. (Previously, the largest over-the-counter (OTC) Basel 3 Tier 2 deal in Aussie dollars was $1 billion while the biggest OTC book-build had been a touch over $2 billion.) Excerpt enclosed:
One driver of this demand is the record multiple of senior bond spreads offered by ANZ's Tier 2 deal. The major banks' five-year senior bonds, which are our largest portfolio position, have experienced an extraordinary tear of late with spreads compressing from 114 basis points over BBSW in January to 62 basis points today. (We have long forecast that these spreads would move into the 60s and expect to see a 5-handle soon as the supply of major bank senior bonds shrinks dramatically and is replaced by Tier 2.)
Based on its 200 basis point spread, ANZ's Tier 2 bond priced at a never-before-seen 3.2 times multiple of five-year senior bond spreads. The record for this so-called "sub/senior ratio" had been set at circa 2.6 times in February 2016 by a Westpac deal during very volatile conditions.
Optimists had maintained that the Aussie Tier 2 tsunami would price around 2.5 times senior bond spreads (we countered that they should trade at 3 to 4 times senior). The truth is that these sub/senior ratios are now irrelevant, as CBA's head of credit strategy, Scott Rundell, has repeatedly pointed out.
The major banks' AA- rated senior bonds, which are eligible for sale to the RBA via its repurchase arrangements, are pretty close to risk-less. In contrast, Tier 2 debt that can be unilaterally bailed into equity by APRA, or written off, carries much higher probabilities of loss with radically inferior liquidity.
One cannot seriously value Tier 2 only using a sub/senior ratio. We model the probability of APRA bailing Tier 2 into equity, assume that we get a 0 per cent recovery rate, and then quantify the minimum risk premium needed to compensate us for this expected loss. We then layer on top of that an illiquidity premium to figure out the minimum required total return.
The other gargantuan Tier 2 transaction during the week was Westpac's record-setting US$2.25 billion (A$3.2 billion) US dollar deal on Tuesday, the biggest ever by an Aussie bank. The dual tranche structure, which was split across a bond with an expected 10 year maturity and a second security with a 20 year repayment date, attracted an astonishing US$15 billion (A$21 billion) of bids at the final clearing spread equivalent to 235 basis points above BBSW for the 10 year and 260 basis points above BBSW for the 20 year alternative...

Here there has been a great deal of misinformation written about the major banks' Tier 2 issuance needs. Folks have commented that they only have to issue a "manageable" $50 billion of Tier 2 over the next 4.5 years, or $11.1 billion annually. That's BS: they have to issue $50 billion plus replace another $19.2 billion of Tier 2 maturities, or $69.2 billion of Tier 2 in total.

One then has to make an assumption about future balance-sheet growth because APRA's target for its Total Loss Absorbing Capacity (TLAC) policy is 3 per cent of risk-weighted assets. If you are sanguine and hair-cut historic balance-sheet growth back to 3 to 4 per cent annually, you get total Tier 2 issuance of $81.8 billion to $86.4 billion. That means between $18.1 billion and $19.2 billion of new Tier 2 each year between now and January 2024, when the banks have to be TLAC compliant.
Yet those figures ignore the other non-major banks that will be captured by APRA's TLAC policy. Assuming only 3 per cent balance sheet growth for Macquarie, Bendigo and Bank of Queensland (there could be others), we estimate this necessitates another $5.5 billion of Tier 2, lifting the total to up to $91.9 billion, or $20.4 billion annually. That compares with the total global supply of Tier 2 of just $50 billion last year.
........
Disclaimer: This information has been prepared by Smarter Money Investments Pty Ltd. It is general information only and is not intended to provide you with financial advice. You should not rely on any information herein in making any investment decisions. To the extent permitted by law, no liability is accepted for any loss or damage as a result of any reliance on this information. Past performance is not an indicator of nor assures any future returns or risks. Smarter Money Investments Pty Limited (ACN 153 555 867) is authorised representative #000414337 of Coolabah Capital Institutional Investments Pty Ltd, which holds Australian Financial Services Licence No. 482238 and authorised representative #414337 of ExchangeIQ Advisory Group Pty Limited that holds Australian Financial Services Licence No. 255016.
---

Follow Christopher Joye's wires
---
---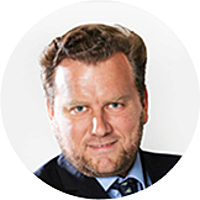 Portfolio Manager & Chief Investment Officer
Coolabah Capital
Chris co-founded Coolabah in 2011, which today runs $7 billion with a team of 33 executives focussed on generating credit alpha from mispricings across fixed-income markets. In 2019, Chris was selected as one of FE fundinfo's Top 10 "Alpha...