Livewire's 50 most tipped stocks
---
In late December we ran the annual Livewire Predictions and Top Picks survey and had a monster 6,987 responses. As soon as we had our feet under the desk after the break, we started picking through this massive database to bring you the findings. 
Livewire's own podcast King, Patrick Poke, neatly summarised the macro predictions in his wire housing up, equities up, rates down here's what you had to say about 2020. 
If you missed it, take a look, particularly the surprising data he pulled up on what the year after a bumper year for equities (like 2019) has looked like, in almost every case, since 1900. 
Most tipped stocks
I then brought you the 10 most tipped big caps, followed by the 10 most tipped small caps, which each looked at the stocks that received the most tips from the 6,987 entered in the competition. 

Given there are 2189 stocks listed on the exchange, the concentration was perhaps surprising. One stock alone, CSL, had nearly 10% of the tips. The 20 most tipped had ~40% of tips and the 50 most tipped had 55%. 
So, there were still quite a lot of votes for the stocks in positions 20-50, and after we published the ten most tipped big caps and the ten most tipped small caps, quite a number of readers quickly asked which stocks were next down the list... 
The top 50
So for this wire, I've made available the full spreadsheet of the 50 most tipped stocks, along with the number of tips and percentage of the total. 
Bloomberg kindly also provided me with the data (as of the 7th Jan) for the market cap, 1-year forward PE, 1-year forward dividend yield, free cash flow yield, return on equity and 2019 total return. 
You can download the spreadsheet of Livewire's 50 most-tipped stocks here. Please view this as a list of ideas and in no way a list of recommendations. 
Happy investing in 2020!
If you have found this useful, please like, comment, follow or share. And if you are not yet subscribed, you can do so at no cost on the site, and continue to receive market-leading insights through the year. 
All the best for your investing in 2020 and stay safe this bushfire season. 
---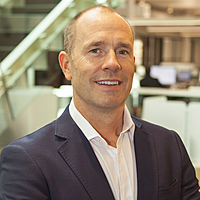 Alex happily served as Livewire's Content Director for the last four years, using a decade of industry experience to deliver the most valuable, and readable, market insights to all Australian investors.
Expertise