The 20 most 'liked' wires this quarter
---
One of many slick features our talented dev team has built this quarter is a re-engineered 'Trending' panel on our website. Their algo crunches data from clicks, likes, comments, and social shares (the button at the bottom-left of each wire), to create an ever-changing carousel of your favourite content. 
'Liking' a wire therefore remains a powerful tool for you to tell us what you want more of, so please continue to wield your vote! So, to wrap up what has been another big quarter (and to provide some Easter reading for new readers!) we've listed the 20 most liked wires of the quarter below, with a summary and link to a selection of them.
Marcus Padley, Marcus Today: Going with the flow
Marcus Padley explains that while there is Fundamental analysis, and there is Technical analysis, there is another body of analysis that any fund manager in the small and mid-cap space must master and respect. (VIEW LINK)
Livewire predictions: Top stocks and crowded trades
Richard Coppleson, Chad Slater, Charlie Aitken, Matthew Kidman, Chris Stott, and Ben Clark came into the studio to tell us what the most crowded trade in the market is, and what their top stock call is for the year. (VIEW LINK)
Bell Potter: Analyst outlook and top stock picks for 2018
In this report, Bell Potter's analysts shared their sector view and top stock picks for 2018 across sectors including banks and general insurers, diversified financials, LICs, fixed income, agricultural FMCG, technology, discretionary retail, industrials, resources, and healthcare & biotech: (VIEW LINK)
Anton Tagliaferro, IML: My thoughts on the Wall St correction
February kicked off with the US markets plunging sharply. Before the markets opened here, Anton Tagliaferro published his thoughts on the matter on Livewire, including what it all means for the Australian sharemarket: (VIEW LINK)
Hamish Douglass, Magellan Financial: Hold on to your chairs
Hamish Douglass, CIO of Magellan Financial Group, sent a note to investors expressing his views on the risks posed by rising inflation in the US. He said the consequences could be a 20-30% fall in markets, an outcome he gives a 50/50 probability: (VIEW LINK)
Dominic McCormick: Opportunities and risks in the pricing of LICs
The dynamic of variable discounts and premiums to NTA over time can help to make Listed Investment Companies a particularly interesting investment universe, providing attractive opportunities, as well as potential unappreciated risks: (VIEW LINK)
Charlie Aitken, AIM Funds: The danger in expensive defensives
Charlie Aitken cautions on the risk that rising rates impose on so-called defensive stocks, and calls out Transurban, Sydney Airport, and Ramsay Healthcare as ones to be wary of: (VIEW LINK)
The full top 20
2: Top stocks and crowded trades
3: Analyst Outlook & Top Stock Picks for 2018
4: True or False? 5 big issues for 2018
6: My thoughts on the recent Wall Street correction
7: Hamish Douglass: Hold on to your chairs
8: Opportunities and risks in the pricing of LICs
10: The danger in expensive defensives
12: Buy Hold Sell: The most tipped big caps
13: Eslake: The ten things to watch in 2018
14: Outlook 2018: Stars align for Asian markets
15: Robbing Granny in the name of Paul
16: The sky is not falling, but storm clouds are brewing
17: 7 pieces of wisdom from the 2017 Berkshire letter
18: iSignthis: The next great Australian IT company
19: The ten most tipped stocks for 2018
20: Getting Exposure to Electric Cars
Most liked wires of 2017
If you enjoyed that, in this wire we looked at the 20 most liked wires from the 3,000 posted last year: (VIEW LINK)
Subscribe for free
Not yet a member of Livewire? Sign up today at no cost, to join over 90,000 Livewire users, and receive all the best market insights delivered to your inbox at 7am each morning.
---

Follow Alex Cowie's wires
---
---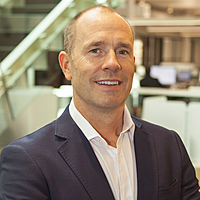 Alex happily served as Livewire's Content Director for the last four years, using a decade of industry experience to deliver the most valuable, and readable, market insights to all Australian investors.
Expertise