The Changing Advertising Landscape
---
During this week's results presentation WPP Group (WPP, the old STW Communications) reported on the state of the advertising market for the past year as well as expectations over the next few years. Coming from a significant media buying group it made for interesting reading.
It won't surprise many to see that digital was the growth driver for advertising dollars this year; growth of 18% was a strong result. Meanwhile, the growth in outdoor advertising at 11%, driven by the increasing digitisation of billboards, laid the foundation for the growth of listed APN Outdoor, Ooh! Media and QMS. Radio also grew, appealing to drive time audiences across the country.
What may surprise some is the amount of advertising spend that is already being directed to digital media – a total of 47%. Digital has a broad array of segments; the larger display and search segments have been growing quickly, but even they have been outpaced by mobile and video. While digital has had some issues of late, including the misreporting of audience metrics at Facebook, it is set to grow strongly. Interestingly, TV remains 25% of the advertising mix, falling 4% in 2016, though faring substantially better than newspapers (which fell 11%).
Forecasts for the next few years also show a market growing in the mid single digit range and driven almost exclusively by increasing online spend. Beyond that a continued reduction in TV, newspaper and magazine spend moves to outdoor and radio.
Outdoor specifically shows slowing growth out to 2019. In the short term the double digit growth rates of the past few years are very likely to slow. However with the amount of billboard inventory being readied for digital conversion the growth of outdoor may surprise on the upside. Outdoor media executives appear keen to push their medium to more than 8% of the total ad spend over the next few years.
The quantum of increases or decreases may vary over time (newspapers falling only 1.5% in 2018 would surprise many) but the general direction is useful in finding the future winners and losers of the new advertising landscape.
---
The information contained in this article is general in nature and does not consider your personal financial situation.  The information is not a recommendation or offer to buy securities.  You are advised to seek professional financial advice prior to making any investment decisions. The views expressed in this article may change at any time, such is the nature of the investment markets.
---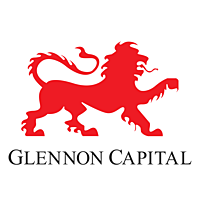 Fund Manager
ASX:GC1, ASX:CMI
Glennon Capital was founded in 2008 by Michael Glennon. Previously, Michael worked with some of the best institutional small company fund managers in Australia. In 2007, he received the IMCA Money Management Fund Manager of the Year (Small Cap)...
Expertise
No areas of expertise