Is this the easiest trade in the market?
---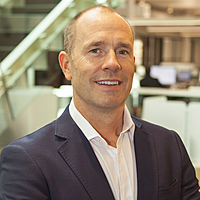 'Post Earnings Announcement Drift' (PEAD) is a well-documented phenomenon describing the tendency for stock prices to move for weeks or months after results as the numbers and commentary are fully picked through and factored in. Researchers at Yale have backed up this observation in academic papers. 
More locally, Richard Coppleson, Director of Institutional Sales and Trading at Bell Potter has been tracking this in the ASX in recent years, with observations that back up the Yale research. He has previously posted on Livewire demonstrating that by his calculations, the trend goes on for as much as four months after results. 
Coppo has recently published his summary of the latest reporting season. The chart below that tracks the Top 25 gainers since reporting from stocks that "Beat". These did well gaining +10.7% on the day they reported, and have rallied another +12.4%to now be up +23.2%, saying that "buying the winners, that beat and are up on the day has worked again". 
Similar observations in stocks we covered
Livewire's partnering fund managers have covered the results of around 30 companies on the day of announcements during August, and you can access them all here. 
Looking through the price changes of the stocks that we covered in this series, PEAD is more than evident here as well. 
Of the stocks in our series that gained on the day of their results, the average increase was 6.4%. In the days and weeks since then, every single one has ridden the PEAD wave higher, with the average gain now 11.3% (as of 2pm 3rd Sept). 
The stats above are based on holding the stock before the announcement of course. However, each stock gapped up on the day of results, and if you'd taken that as a signal and bought on the open, the average gain since then is a still remarkable 5.7% (and rising).

With research suggesting that the trends for these stocks could last for months yet, I have pulled together a summary of what our partnering fund managers said about each company that jumped on the day. 
MacMahon: Finally profitable!
The biggest one-day mover from our coverage was from $450 mil market cap mining services company, MacMahon (ASX:MAH), which jumped 17.1% on the day of the results, and is now up 27.1% since its results. Given it only announced a few days ago, on Friday 30th (and on a day the market was suffering 'Post Earnings Announcement Fatigue'), the reaction to the announcement may just be commencing.
Alex Shevelev at Forager Funds sent us his thoughts on the results in Macmahon works on a profitable future, writing that the big news is that the company is finally profitable, and increasingly so: 
"The company was coming off years of poor performance. But on Friday, CEO Mick Finnegan and the team delivered $41.2m in earnings before interest and tax from $710m in revenue. Net profit was $31.3m. But here's the deal. Net profit was $23.1m in the second half of the year. The first half was only $8.2m".
The payment stock that just keeps on paying...
Afterpay (APT) jumped 9.3%, a big move for a $7 billion company. Less than a week later, it is up 23.9%. The big driver was the swift and accelerating uptake in the US and now the UK markets.
Andrew Mitchell at Ophir Asset Management summarised it well in "Afterpay nailing its offshore growth strategy" writing that: 
"There was a lot to like for Afterpay investors today as the share price surged following the announcement of the company's FY 2019 result, with strong momentum in all geographies. Underlying sales in Australia and New Zealand almost doubled for FY 2019 to $4.3 billion showing that there is still strong growth in the local business. However, it was the news that the company's operating metrics continued to accelerate in its key offshore growth markets (i.e. the US and UK) that gives us the most excitement about the long term growth trajectory for the business".
EOS: An 'undiscovered gem' gets discovered
Our reporting season coverage ended yesterday with Monash Investors' Limited positive commentary on Electro Optic Systems Holdings (ASX:EOS). Monash has published their views on this company on Livewire before, calling it "An undiscovered gem" in May, with the stock doubling since then. 
The stock then jumped 4.1% on its results this Monday and is up 9.6% since then. Shane Fitzgerald wrote in his note that:
"EOS has reiterated its earnings guidance of CY19 EBIT of $20m and revenue of $156m and CY20 EBIT of $28m and revenues of $230m (representing EBIT growth of 170% and 40% respectively). However, with this result it has indicated that this guidance now includes the extra expenses resulting from the plans to increase capacity, increase marketing and increase the number of tenders it is competing on. Obviously, the underlying performance of the business is better than what the headline numbers suggest.
JB HiFi: The shorters are losing but are still there
JB HiFi has been trending higher all year. It started 2019 around the $20 mark, and was in the $28's before reporting season. This has been despite the gloom over retail, and a persistent ~15% short position. 
The shorters are still there today and look even braver after the sharp leg up to the $31's following a strong set of numbers earlier in the season, and drifting higher since then into the $32's today. Josh Kitchen at K2 sent his summary, JB shorters running for cover, on the day to say that:
JB have a unique competitive offering of scale, superior supplier partnerships, quality located stores, multichannel capabilities, product innovation, exceptional customer services and the enviable position of having the lowest cost of doing business (CODB) relative to major Australian listed retailers and international consumer and electronic retailers. JB Hi-Fi is a world class retailer which enables it to maintain an advantage over traditional competitors and new entrants. Trading on just over 14x earnings and with a near 5% dividend yield, we believe the shares remain undervalued.
CSL: Setting new all-time highs each day
CSL had a 6% jump on its numbers and has been creeping higher since, setting new all-time highs as it goes. Jun Bei Liu from Tribeca emailed her thoughts on the day in her note 'CSL remains a Buy', writing that:
"With CSL's management guiding to underlying growth in the mid-teens (adjusting for the impact of the move to direct distribution in China), we continue to see upside for investors. CSL is a high-quality company that has been delivering consistent earnings growth backed by strong cash flow. We would argue the company deserves to be on a premium relative to the market on its defensive earnings growth characteristics. CSL remains a buy".
Altium defies the sceptics (yet again...)
Altium, part of the 'WAAAX' group of high-growth tech darlings, continues to divide the market. And yet again it proved the sceptics wrong with another strong report, and perhaps more importantly extremely bullish long-term goals. The stock jumped by 6.5% on the day and is up 9.4% a few weeks later. Ben Clark from TMS Capital has correctly backed this stock for a long time, and we asked him to share his thoughts on the latest numbers. Ben wrote in 'Another outstanding result for Altium' that:
"All up, today's result presented another enviable set of numbers. From here, the company will easily exceed its 2020 aspirational goals, and investors' thoughts should now move to whether the 2025 numbers can be achieved. We expect the short-term pricing volatility will continue as the market continues to wrestle with what an appropriate valuation is for this business. In the meantime, our view remains that if the longer-term targets are achieved, very attractive shareholder returns will ensue".
Nine Entertainment: The wind now at its back
Nine (ASX:NEC) felt like one that snuck through without much fanfare but jumped 5.8% on the day (22nd Aug) and has been creeping higher since to be up nearly double that now. Lucas Goode from IML wrote a detailed summary in his wire NEC: Turning headwinds into plain sailing:
"Nine Entertainment Co (NEC) posted a strong result despite headwinds from a soft free-to-air (FTA) television advertising market and weak property listing volumes on Domain (DHG). NEC has navigated these challenges effectively turning headwinds into plain sailing, as the company gained FTA market share in the second half of FY19 and grew its Stan streaming service and digital publishing business".
"Service Stream has developed into a core small-cap industrial poised to capitalise on servicing Australia's essential networks including electricity, gas, telco and water. SSM has delivered a solid FY19 result, maintaining its enviable track record of execution with the second half of FY19 delivering a 12th consecutive half of EBITDA, EBIT, NPAT and EPS growth, and with positive earnings revisions expected from consensus estimates".
"Overall, ARB's FY19 result was largely in line with expectations, in spite of the soft market conditions. The predictability of the result was reassuring and it is enjoying a relief rally on the back of this. Looking ahead, some challenges remain, particularly the strength of the Thai Baht. While the lower Australian dollar increases ARB's offshore revenue opportunities, it has a short term impact on the cost of the company's Thai manufacturing product and negatively impacts sales margins. While this can be somewhat offset by cost control measures, the stronger Thai Baht will continue to impact the first half of the FY20 financial year."
Money for nothing
Dr Don Hamson at Plato picked Qantas (ASX:QAN) to write about for our series, and in 'Money for nothing' took a close look at the buyback it announced on the day and its implications for value investors:
"Today Qantas announced its annual results. Despite significantly increasing fuel costs to the tune of $614m, Qantas managed to maintain a constant 55c statutory EPS (earnings per share) compared to last year, although underlying EPS fell 11%. Qantas rewarded shareholders with a 30% increase in the final dividend to 13c per share fully franked, together with a surprise $400m off-market buy-back".
Scentre Group: Strong yield and some growth
AREITS have been exceptional performers as their reliable yield, essentially derived from rent-collection across a portfolio of commercial properties, looks incrementally better as bond yields drift ever lower. Scentre Group (ASX:SCG) which is paying a chunky 6%, crept slightly higher on the day and is kept going. Pete Morrissey at APN wrote in his note that:
"Financially, the risks are minimal. SCG has a very sustainable debt to gross assets ratio of 30.6%, with an average cost of debt of 4.25% that is expected to improve further, providing a tail wind to earnings growth. They enjoy long term debt facilities that average 4.5 years and 96% of their debt is hedged. As expected, SCG continues to offer a balance sheet that allows you to sleep well at night". 
Access the full season here
Livewire's partnering fund managers have covered the results of around 30 companies on the day of announcements during August, and you can access them all here. 

Hit follow to get my next wire first
In the coming weeks, I'll be writing on how Livewire readers' ten most tipped stocks of 2019 are faring (spoiler alert: they are up nearly 50%), and will also see which stock tips are leading the field with one quarter to go. Click follow to get it in your inbox the minute I publish.  
Never miss an update
Enjoy this wire? Hit the 'like' button to let us know. Stay up to date with my current content by
following me
below and you'll be notified every time I post a wire
Welcome to Livewire, Australia's most trusted source of investment insights and analysis.
---
To continue reading this wire and get unlimited access to Livewire, join for free now and become a more informed and confident investor.
---
---
Alex happily served as Livewire's Content Director for the last four years, using a decade of industry experience to deliver the most valuable, and readable, market insights to all Australian investors.
---
15 contributors mentioned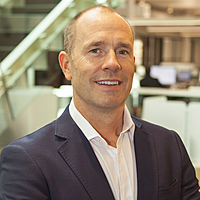 Alex happily served as Livewire's Content Director for the last four years, using a decade of industry experience to deliver the most valuable, and readable, market insights to all Australian investors.
Expertise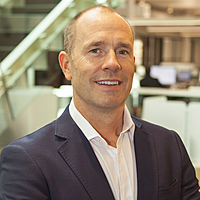 Alex happily served as Livewire's Content Director for the last four years, using a decade of industry experience to deliver the most valuable, and readable, market insights to all Australian investors.
Expertise