Livewire reached out to a group of small cap portfolio managers to ask for a stock that has been unduly sold down as part of a sector de-rating, rather than company specific issues. Their selections specifically highlighted the value now present in retail, mining services and infrastructure. 
After a stellar run, small caps had been 'on the bench' for 8 months, underperforming the rest of the market between September 2016 and April 2017. This changed in May, when the tide turned giving small caps the edge. As part of our questioning with our contributing small cap managers, we also asked whether they expected this to be the start of a sustained period of outperformance. The consensus was 'yes', and you can read their explanations here. Small Cap outperformance has continued into June, with the Small Ords (+2.3%) ahead of the ASX200 (+1.3%) so far.
Our contributors also identified four key catalysts that could sustain a period of outperformance:
An improving risk appetite in the market
Renewed M&A activity
A positive August reporting season
Rotation from struggling banks BACK into smalls caps 
The 5 stocks that have been unduly sold off
Having sourced their views on the outlook for the sector, and having established the catalysts they are looking for, we then asked each manager to nominate a company that has been unduly sold off. Here are the stocks they nominated: 
Imdex now catching up with its peers
David Allingham, Eley Griffiths Group 
Imdex (IMD) has under-performed its mining services peer group over the last few months and is ripe for a move higher. In May, ALQ confirmed it was seeing a continuing and broadening upswing in global minerals exploration with ALQ's mineral samples volume up +23%, pricing stabilising and exploration/greenfield drilling now 25% of volumes up from 0% just 12 months ago. Now that IMD has exited its non-core businesses it provides investors a pure play exposure to this increased global drilling activity. Both ALQ and ASL have surged 20% since the ALQ update, however IMD, due to its smaller market cap (~$200m) and tighter liquidity is broadly flat (refer chart). This provides investors with an opportunity to make money as the liquidity discount has expanded too far. IMD trades on a forward P/E of 12x, has net cash on balance sheet and is likely to exceed consensus earnings in our view. 
Market has it wrong on Downer's bid for Spotless
Oscar Oberg, Wilson Asset Management 
In the mid-cap space we believe that Downer has been unfairly sold down, which has also coincided with the controversial takeover offer for Spotless in March 2017. While the market initially responded negatively to the Spotless acquisition, we see two outcomes for the acquisition of Spotless, which should benefit its share price in the near-term. The first outcome is that Spotless actually achieves its FY17 earnings guidance of $80-90 million and Downer proceeds with the acquisition. In the event this occurs, we believe the market may have more confidence in Downer's ability to achieve its stated ~10% EPS accretion on an NPATA basis at the time of the acquisition. We note that on 2 June, Downer released an update to the Spotless deal highlighting that it intended to waive all remaining conditions in the event it held at least 50% of Spotless' shares by 16 June.  
The second outcome we see is that if Spotless does not achieve FY17 guidance, then the acquisition may not proceed. With Downer recently stating that its $1.15 price was its final offer, we believe that the funds raised by Downer could be returned to shareholders rather than used for another acquisition. If this was to occur, we believe that the favourable outlook for infrastructure expenditure and an improving outlook for mining can benefit Downer's existing operating business.  
Beacon Lighting well positioned for a downturn
Marcus Burns, Spheria Asset Management 
Many of the stocks that have been sold down have typically had some kind of issue: E.g.: Earnings downgrades, or a poor outlook statement. The general malaise facing retailers at the moment has also dragged down stocks like Beacon Lighting (ASX:BLX) which has to date not cut market forecasts. BLX has undoubtedly seen a more subdued consumer, like many of its peers, however it is likely to be able to trade through any downturn more robustly than many of its lighting peers. BLX has a number of high quality attributes, including directly sourcing its own product, and a substantial marketing campaign, which should see it take further market share for competitors into a downturn.  
One vote for Bapcor…
Todd Guyot, Regal Funds Management 
Bapcor's share price is well off its highs, despite reiteration of guidance for robust growth and the defensive growth attractions of the trade business which represents the vast majority of group earnings.  With fundamentals now undemanding in the context of a likely continuation of robust growth beyond the current year, evidence supporting a re-rate should appear in the upcoming reporting season. 
… and another vote for Bapcor
Steve Black, Pengana Capital 
In terms of a stock that's been recently harshly dealt with I will single out Bapcor. The company trades on only 16 times 2018 earnings (the lowest its ever traded on), its earnings are economically resilient, exceptionally well managed and still has a long runway for store rollout across its many banner brands. The shareprice has also suffered from a perceived exposure to Amazon setting up large distribution centres in Australia. We think this has been well overplayed, particularly when you consider that only around 20% of Bapcor's earnings come from the retail market. 
Premier Investments: Share price slide at odds with record earnings
Andrew Mitchell, Ophir Asset Management 
Premier Investments (PMV) has been caught up in the broader retail malaise as the markets frets about weaker consumer data and the pending arrival of Amazon. Despite a softer retail environment and an unseasonably cold October period, Premier still delivered record sales and earnings from their retail business at the recent half-yearly report, avoiding the slew of downgrades that were hitting the retail space through the period. 
The real attraction for us, however, has been the growth in children's stationary brand Smiggle, a business that has grown sales by +81% over the last two years. If the US retail experience teaches us anything, it's that businesses that deliver brands that are unique, difficult to replicate, and who control the distribution can continue to thrive in a post-Amazon world. Smiggle fits the bill on all fronts and the success of the business in the UK (where Amazon has held a significant presence for some time) would highlight the brand's resilience to the online threat. The business added 26 new stores in the UK in the last half alone, taking the overall store count above 90. We expect this store roll-out to continue in both the UK and into new geographies, providing Australian investors with exposure to the first genuinely global retail label in some time. 
Smiggle is becoming a much larger driver for the PMV business – management are guiding an expected $200m in sales out of the brand by 2019, representing over 30% of Group sales. Despite the strong growth, net cash balance sheet, and best-in-class management team, the stock still sits at a 26% discount to its trading price in August 2016, at the beginning of the growth stock rotation.
For more stock ideas from Australia's leading investors please register for free at Livewire Markets.
---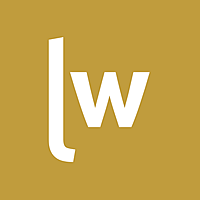 Livewire Exclusive brings you exclusive content from a wide range of leading fund managers and investment professionals.
Expertise