Australian reporting season: Surviving delta force
---
The Australian market rallied through August, keeping pace with global equities. Our local earnings season gave a series of mixed messages and displayed a significant variance in results between sectors, with COVID-19 continuing to be a dominant factor in the operating environment. Despite the challenges, earnings expectations for FY22E remained intact through August, standing at 20% according to Refinitiv. In this regard, the earnings outlook has survived Delta's force – something we thought was likely in late July. Whilst S&P/ASX 200 earnings at an index level had upgrades, just 40% of companies had positive EPS revisions.

3 themes from reporting season
Company results can be broadly categorised into three themes:
Looking through the valley - Companies in this category are substantially impacted by the current operating environment. In many cases, investors are prepared to look through the next 3-6 months and into better times ahead.
Peak or plateau - The winners from lockdown This debate is set to continue as to whether the winners from the lockdown can maintain elevated activity levels when economies reopen. Can share prices and multiplies survive this test?

It is structural growth across all seasons - The third group of companies continued to walk in rare air. These companies continued to post strong growth despite the difficult operating environment.

Theme 1: Looking through the valley
This theme is about companies trying to get investors to look through the (earnings) valley, primarily caused by COVID disruptions. In some cases, the earnings impact from COVID is relatively small, as in the case of APA Group (ASX:APA) or CSL (ASX:CSL). Notwithstanding, investors have marked down the share prices of both companies since late 2020. At the other end of the spectrum, a range of companies are significantly earnings impacted at present. Most of Qantas' (ASX:QAN) assets are nonoperating due to COVID lockdowns. Yet QAN managed to talk about what the business might look like once restrictions are lifted. Potentially higher margin, with greater domestic market share. QAN rose +15% post results.
There was a strong sense through results season that both investors and companies were prepared to look through the valley – even if that means sacrificing short-term earnings. Very few businesses bar travel, tourism, and entertainment have stood down staff in response to current conditions. The deep hibernation that many businesses were placed into last year has not been replicated in this lockdown (it also helps that it is not a national lockdown). In our view, there is a degree of labour hoarding by companies and preparation for what companies think is likely to be a very strong rebound in activity post lockdown. Many investors were also of this view, prepared to look through the valley to better times ahead. Emerging healthcare providers like Pacific Smiles Group (ASX:PSQ) and Silk Laser Australia (ASX:SLA) - which are operating at a much-reduced capacity – have held onto staff through lockdowns. The strategic payoff to come when these businesses can reopen perhaps ahead of competitors.
Looking through the valley. Companies with suppressed activity levels - potential reopening beneficiaries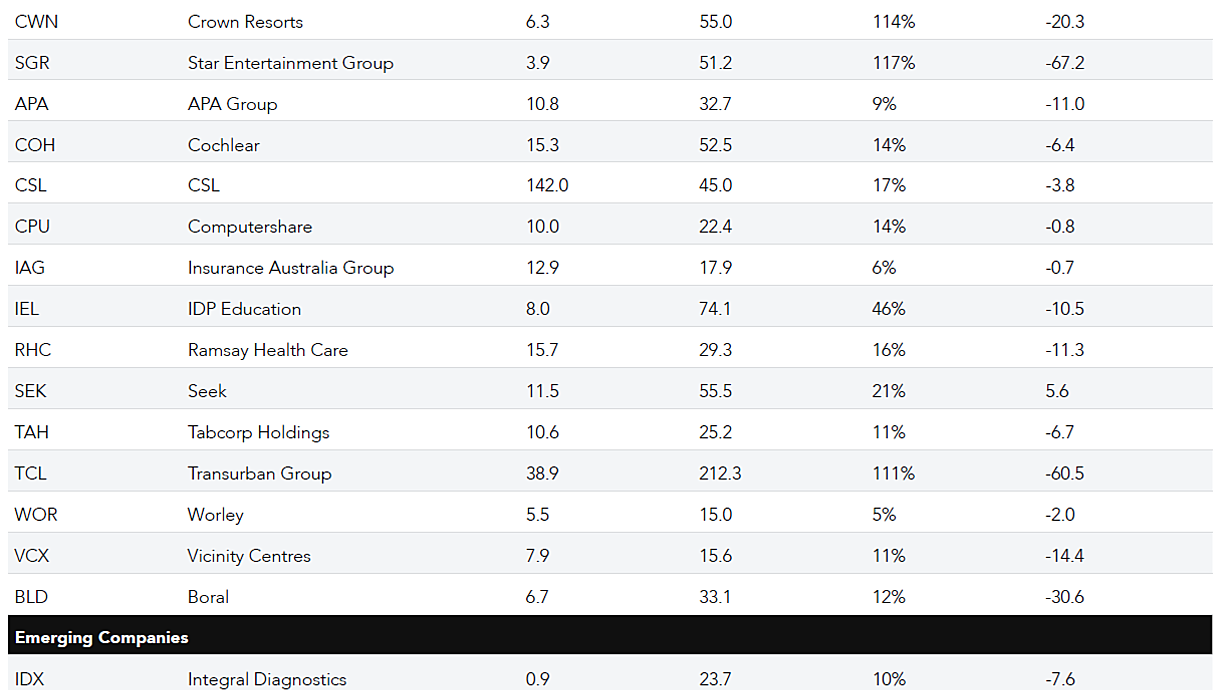 Theme 2: Peak or plateau - the winners from lockdown

The most contentious of our themes amongst investors - have activity and earnings levels peaked for this group of companies? Share prices for many of these companies peeled off from all-time highs post earnings results as investors try to look through the current lockdown period. While it is difficult to know for sure that earnings have peaked for many of these names, they all remain vulnerable to "post-COVID-normalisation". Just how far earnings will normalise is difficult to know.
The supermarket businesses of Coles (ASX:COL), Metcash (ASX:MTS) and Woolworths (ASX:WOW) are perhaps most vulnerable to an end of lockdowns as marginal spending moves from their aisles to bars and restaurants. The argument against a dramatic fade in earnings is premised on long and drawn-out reopening phases, coupled with higher levels of (perhaps) newfound online habits vs pre-COVID times. High valuation multiples, particularly in the case of WOW, compound the debate. In time, online supermarket sales should be at a higher margin. The stickiness of newly found online ordering habits will be critical for companies like
Marley Spoon (ASX:MMM), which is trying to remove the burden (at least in the view of the strategy team) of supermarket visits for good. Revenue growth for MMM was +36% in 1H21, after posting +90% during FY20. The debate on peak earnings also stretches into the materials sector with companies like BlueScope Steel (ASX:BSL) benefitting from cycle-high steel prices, and building product suppliers like Reece Group (ASX:REH) and Reliance Worldwide (ASX:RWC) benefitting from elevated demand as consumers reinvest back into their homes.
Peak or plateau - the winners from lockdown. Companies potentially at risk from reopening normalisation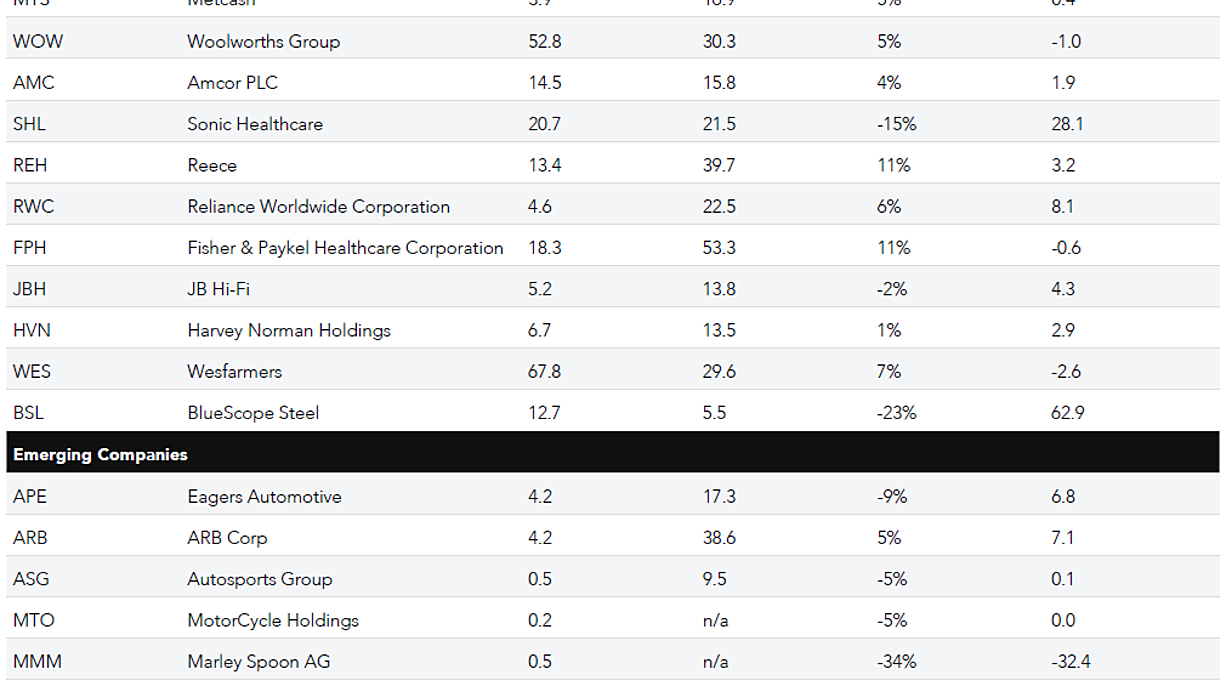 Theme 3: It is structural - growth across all seasons

Does it matter what the external environment is doing? This group of companies can grow in almost any environment. In some cases, the dislocation caused by COVID is bringing forward growth in companies like Charter Hall Group (ASX:CHC), Goodman Group (ASX:GMG), ARB Corporation (ASX:ARB), Breville Group (ASX:BRG) and Nick Scali (ASX:NCK). Once COVID passes, it is unlikely the growth rates of these companies will fall below the market for any sustained period.
Domino's Pizza Enterprises (DMP) lifted its medium-term aspirations as it continues to consolidate the take-out pizza market in several geographies. James Hardie Industries (ASX:JHX) and ResMed (ASX:RMD) continue to grow well above the market, benefiting from strong internal focus and execution. Large structural tailwinds across retirement savings – Pinnacle Investment Management Group (PNI), cloud computing – Nextdc (ASX:NXT), Readytech Holdings (ASX:RDY), Afterpay (ASX:APT), Xero (ASX:XRO), global healthcare leadership - CSL, RMD, and online classifieds - Carsales.Com (ASX:CAR), REA Group (ASX:REA) continue to benefit existing players.
While some investors suggest many of these companies are trading above fair value on unsustainable earnings multiples – as we have seen in this results season – the ability of strong franchises to further penetrate their chosen markets continues to be underestimated by the market.
It's structural - growth across all seasons. Companies that again demonstrated they can grow despite a volatile external environment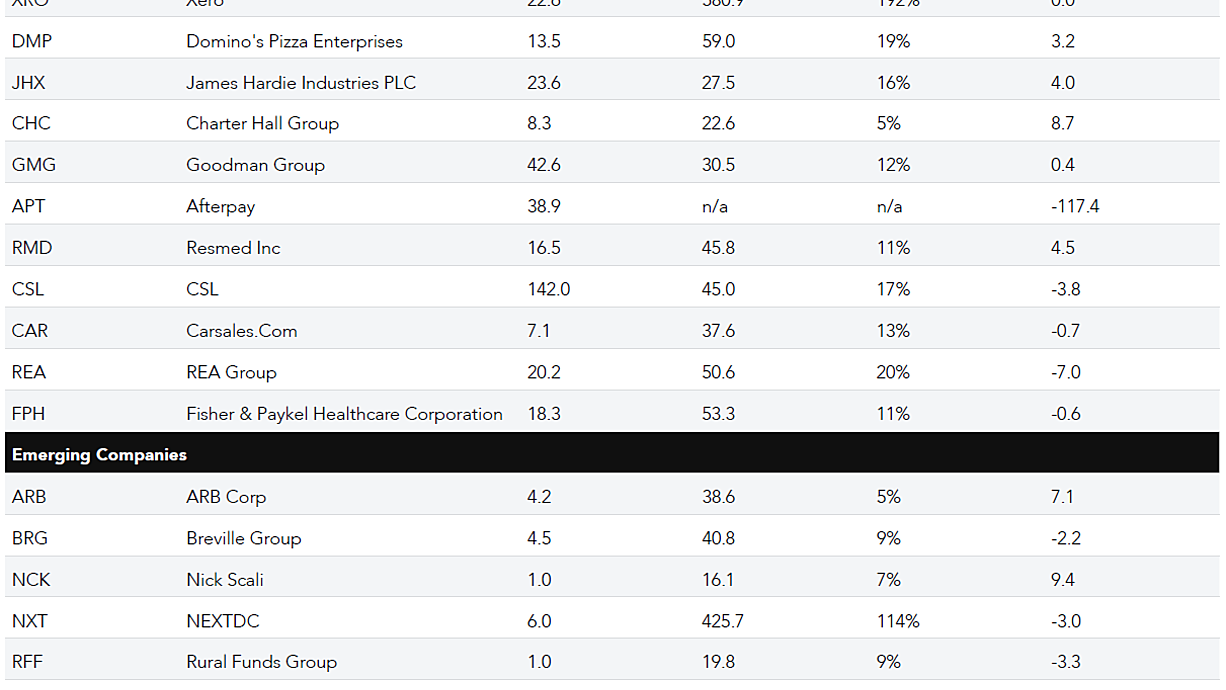 Key Large Cap Calls Post Results Season: 6-12mth view

CSL Limited (ASX:CSL): Plasma cycle is past the worst; the market underappreciates new product launches across 2022/23.
Goodman Group (ASX:GMG): Reinvestment program has stepped up – creating a high level of earnings visibility over the next 3 years.

Insurance Australia Group (ASX:IAG): Improving sector conditions evident across peers. We think IAG's self-help initiatives and fade of legacy issues are likely to lead material re-rate in the share price.

James Hardie Industries (ASX:JHX): Operational improvements are continuing to deliver into a strong global housing cycle. Earnings risk remains to the upside.

OZ Minerals (ASX:OZL): Strong result on all measures, with sector-leading production growth. Further news flow on production expansions is expected in 1H22.

Key Emerging Company Calls Post Results Season: 6-12mth view
ARB Corporation (ASX:ARB): Buoyant conditions and the continued preference of 4WD/ SUVs over passenger vehicles are increasing opening up global markets are reinvestment opportunities for ARB.
Collins Foods (ASX:CKF): Buoyant conditions across Australian stores generating cash to re-deploy into new geographies (EUR) and new brands – like Taco Bell.
EML Payments (ASX:EML): We believe the perceived risk is much higher than the actual risk. EML should move higher with a resolution of the Irish regulation issue – expected over the next 6-12mths.
Pacific Smiles Group (ASX:PSQ): Short-term lockdown impact to dentistry practices offset by ability to open 20 practices per year. Competitive activity/intensity across industry remains the lowest we've seen for a number of years.
Readytech Holdings (ASX:RDY): Nearterm catalysts (potential Government licensing deal) and potential TAFE announcements should continue to close RDY's gap to our valuation.
Realise your ambition
At Wilsons, we think differently and delve deeper to uncover a broad range of interesting investment opportunities for our clients. Stay up to date with all my Australian Equity insights by hitting the follow button below. 
---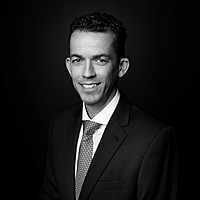 Head of Australian Equities
WILSONS
John Lockton joined Wilsons in 2010 as Senior Investment Strategist and has more than 20 years' experience in investment markets. His primary areas of focus are equity strategy, security analysis and portfolio management. John is the Head of...
Expertise