Livewire Reporting Roundup
---
Result of the week 
For  'Result of the week',  Livewire contributors  highlight  one  particularly  notable earnings result, explain why it was notable, and whether it changes their view of the stock.  
BWX Gives the market a wake-up call
Julian Babarczy, Regal Funds Management 
BWX recorded Australian sales growth of almost 50% when compared to the prior corresponding period, which was well beyond market expectations, and cements the company as a clear number 1 in the pharmacy skincare category:  (VIEW LINK) 
A rejunated Rio Tinto Emerges
John Murray, Perennial Value Management 
RIO's final dividend of 125 US cents (170 US cents full year) well exceeded market expectations and, along with a US$500 million share buy-back, highlights the potential for growing capital returns in future years.  (VIEW LINK) 
Honeymoon is over for Carsales
Dean Fergie, Cyan Investment Management 
We believe it is only a matter of time before the market recognises that Carsales will not be able to live up to its historical reputation as a market darling:  (VIEW LINK) 
Suncorp has scope to exceed expectations
Nicholas Leitl, K2 Asset Management 
Going forward we believe Suncorp is uniquely positioned to deliver improving shareholder returns, offering an exceptional combination of both value and growth for investors.  (VIEW LINK) 
Result of the week came from Rio
Hugh Dive, Atlas Funds Management 
The highlight for us was Rio's strong cash flow generation of $8.5 billion, achieved due to aggressive cost management and asset sales:  (VIEW LINK) 
Suncorp expected to perform in the second half
Nikko Asset Management Australia 
We expect Suncorp to perform well in the second half on the back of improved margins, higher interest rates and a recovery in the commercial insurance segment:  (VIEW LINK) 
One small cap delivering on high expectations
Morgans Financial
The Class share price had de-rated by over 30% since late 2016 in line with comparable high-PE growth stocks, so it was conspicuous that the stock has re-rated by over 20% since its result upon delivering comfort that high expectations are being met:  (VIEW LINK) 
---
The Good, The Bad and The Ugly
James Gerrish, Market Matters / Shaw and Partners 
As is to be expected each reporting season, the range of results outcomes delivered by listed companies is quite diverse. In this short video update, I provide my assessment of the reports from Suncorp, Henderson and Genworth, all of which caught my attention but not all for the right reasons.
---
Investor Resources
FNArena Reporting Season Monitor:
The FNArena Reporting Season Monitor for the February result season 2017  records ratings and consensus price target changes, along with brief summaries of the collective responses, from FNArena database brokers for each of the 316 stocks.   (VIEW LINK) 
The Bell Potter 2017 Reporting Season Calendar: 
The Bell Potter reporting calendar covers 210 companies for the February period, as well as several in March, and highlights reporting dates, period reported, NPAT (consensus and Bell Potter estimates) and our analyst recommendation for the stock. The pace is increasing, with 16 reporting on Monday and Tuesday alone.  (VIEW LINK) 
Commsec Reporting Season Coverage 
Through Reporting season, the CommSec Media Team publish analysis and video reports for 50 ASX-listed companies on the same day of the results, with this week's coverage including Transurban, Rio, Cimic, AGL, Suncorp and AMP.  (VIEW LINK) 
---
How to analyse company results

Patrick Poke, Livewire Market Analyst 
With around 25 ASX 200 companies reporting full-year results this month, and 140 reporting half year results, reporting season will undoubtedly be a busy time for investors. Assuming a typical stock portfolio of 20 stocks, even just half an hour spent analysing each stock's report represents more than a working day's worth of analysis to complete. How then can busy investors make the most of their time to ensure they can get the best picture of the state of a company's health in the minimum amount of time? Every investor has their own approach, but I've prepared some tips with input from Cyan and Pie Funds to help navigate Livewire readers through this reporting season. (VIEW LINK)
---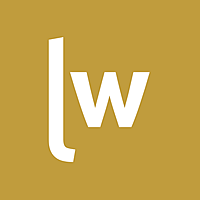 Livewire Exclusive brings you exclusive content from a wide range of leading fund managers and investment professionals.
Expertise