The full box of Christmas crackers
---
(Ed note: First published December 2017): At the start of December we asked 13 contributing Fund Managers for their 'number one call for 2018', for our new Livewire 'Christmas Cracker' series which you may have seen in recent weeks. In case you missed any of them, we have wrapped them up in a box for you to provide stock ideas, and big picture insights, for the year ahead. Read on to find out why the bull market may just be getting going, why next year could be volatile, and to access nine stock ideas from our experts, including the small-cap Charlie Aitken expects to double. 
Stock ideas 
Next year will be electric
Romano Sala Tenna , Katana Asset Management 
The move to Electric vehicles reached tipping point in 2017, with most of the major manufacturers setting dates for target EV production levels. This has far reaching implications for all parts of the supply-chain, not least niche commodity, cobalt, a critical part of the EV battery. Here Romano looks at two small-cap cobalt plays that could benefit. 
Investment Theme
Livewire's Christmas Cracker #1 - 'Next year will be electric'...
Tipping Westfield before the deal
Jason Teh , Vertium Asset Management 
Two weeks before the Westfield deal, Jason Teh at Vertium highlighted Westfield as a value opportunity that had been unfairly depressed by the Amazon narrative: "The market forgot it took five decades to create one of Australia's largest property portfolios. To trade at such a discount, the market was implying the development book was free and the balance sheet was under stress". 
Education
Livewire Christmas Cracker #2: Weed out the false narrative
A small company with all the attributes of stellar growth
Graeme Carson, Cyan IM 
Despite already gaining 55% since listing 12 months ago, and paying a dividend, this company looks to still be in the early stages of its growth lifecycle phase. Here Graeme outlines four reasons the future looks stellar for this stock. 
Equities
Livewire Christmas Cracker #10: A small company with all the attributes of stellar growth
Two high conviction names best placed for 2018
Andrew Tang, Morgans 
Andrew's monthly 'ten stocks' report is consistently popular. In this exclusive for Christmas Crackers he has drilled down to two specific High Conviction names best positioned for strong growth in 2018.
Equities
Livewire Christmas Cracker #12: Two stocks positioned for strong growth
Playing the data storage thematic
Dawn Kanelleas, First Sentier Investors  
More data has been created in past 2 years than in the entire previous history of the human race. It all needs to be stored somewhere… Here Dawn gives three reasons why she likes Australia's largest national independent operator of carrier-neutral, energy efficient data centres. 
Equities
Livewire Christmas Cracker #6: A mid-cap taking the reins on data storage
A micro-cap biotech we like for 2018
Simon Shields, Monash Investors Limited  
An advantage of having access to pre-IPO deals, other than the spectacular returns it can generate, is the ability to do a really deep dive into the company. In this wire, Simon Shields discusses a biotech that he got comfortable with at this pre-IPO stage, and is now listed and with revenues potentially a few years off. 
Equities
Livewire Christmas Cracker #7: A micro-cap biotech we like for 2018
This lithium stock could double again
Charlie Aitken: Aitken Investment Management 
Also looking to the powerful tailwinds from EV dynamic, Charlie Aitken expects lithium to double every five years. In this wire he provides an overview of an ASX lithium developer that has partnered with a NYSE-listed global major. The share price has been climbing aggressively, but it seems there is plenty more to come.  
Equities
Livewire Christmas Cracker #5... Aitken: Kidman to double again
BIG PICTURE
Follow the money
Nick Griffin, Munro Partners 
Following a tax cut in the US, the potential cash windfall for corporates is significant. Nick argues it makes sense to 'follow the money' to find where additional capital will be allocated, and invest in the likely corporate beneficiaries, three of which he outlines here. 
Investment Theme
Livewire Christmas Cracker #9: Three thematics to get a boost in 2018
Keep your head when others are losing theirs
Not since the 2000 tech bubble has Steve Johnson seen so many people talking about and speculating in something they know absolutely nothing about: Bitcoin. But it is becoming increasingly prevalent in the stock market too. Here Steve cites an emerging market darling that makes no sense to him and could simply be an indicator that the market has lost its head. 
Equities
Steve Johnson: Get wary of GetSwift
A hot theme for 2018
Harley Grosser, Founder of Capital H Management 
Wealth management and accounting have been converging for a while, but Harley Grosser argues that now is a good time to be looking for the winners from this industry trend, and outlines the four criteria that help identify who these winners could be. 
Investment Theme
Livewire Christmas Cracker #4: A hot theme for 2018
2018: when the porridge turns cold?
Vimal Gor, BT Investment Management 
In this exclusive, Vimal Gor, Head of Income & Fixed Interest a BT argues that its has been China, not Trump, that has been behind 2017 being a Goldilocks year for risk assets. So as China pivots its growth policy, is next year the year the porridge goes cold?  
Macro
Livewire Christmas Cracker #11: Is 2018 the year the porridge turns cold?
Is this bull market just getting started?
Daryl Wilson, Affluence Funds Management 
Bull markets die for a number of reasons, but 'old-age' is not one of them. In this cracker, Daryl Wilson questions whether this bull market is almost done, and proves some reasons why it could be just getting started.    
Equities
Livewire Christmas Cracker #3: Is this bull market just getting started?
Get ready for volatility in 2018
Chris Manuell, Jamieson Coote Bonds           
Volatility has been eerily absent from the market again this year, despite any number of reasons it should be picking up. JCB argue here that next year could be when it reappears, as the central banks withdraw liquidity, just as the credit market peaks. Buckle up. 
Macro
Livewire Christmas Cracker #8: Get ready for volatility in 2018
Not a subscriber yet? 
Join over 90,000 investors using Livewire for free, and receive insights like these in your inbox every day at 7am: 
https://www.livewiremarkets.com/feeds/latest
---
10 contributors mentioned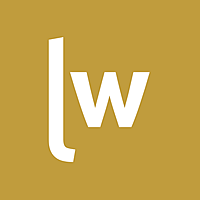 Livewire Exclusive brings you exclusive content from a wide range of leading fund managers and investment professionals.
Expertise