13 stock picks to own for the next five years
---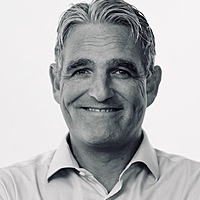 Matt Buchanan
Livewire Markets
If the markets were going to close for the next five years, starting from tomorrow, and you could only own shares in one stock, what would it be? 

It's always a cracking question because we always care about the answer. Listeners to The Rules of Investing will know it's the final question host Patrick Poke asks every one of his celebrated interviewees, among them just of late: Peter Morgan, Katie Hudson, Alex Waislitz, Steve Johnson, Emma Fisher, Bob Desmond, Matthew Haupt and John Sevior.
In this wire, I follow the lead of my former colleague Bella Kidman (whose work appears below, along with that of Angus Kennedy, Glenn Freeman, and, of course, Pat) by bringing together all of ROI's 2021 guests' five-year stock picks.  (You can read Bella's take on 2020's guests' stock picks here.  You can also click on the tickers below to find relevant stories, and lists of stories, on Livewire about all the guests' stock picks.)

Bear in mind, as Pat always says, the question is supposed to be a fun exercise in long-term thinking, and not something "to try at home". And many thanks to all The Rules Of Investing guests for being such great sports.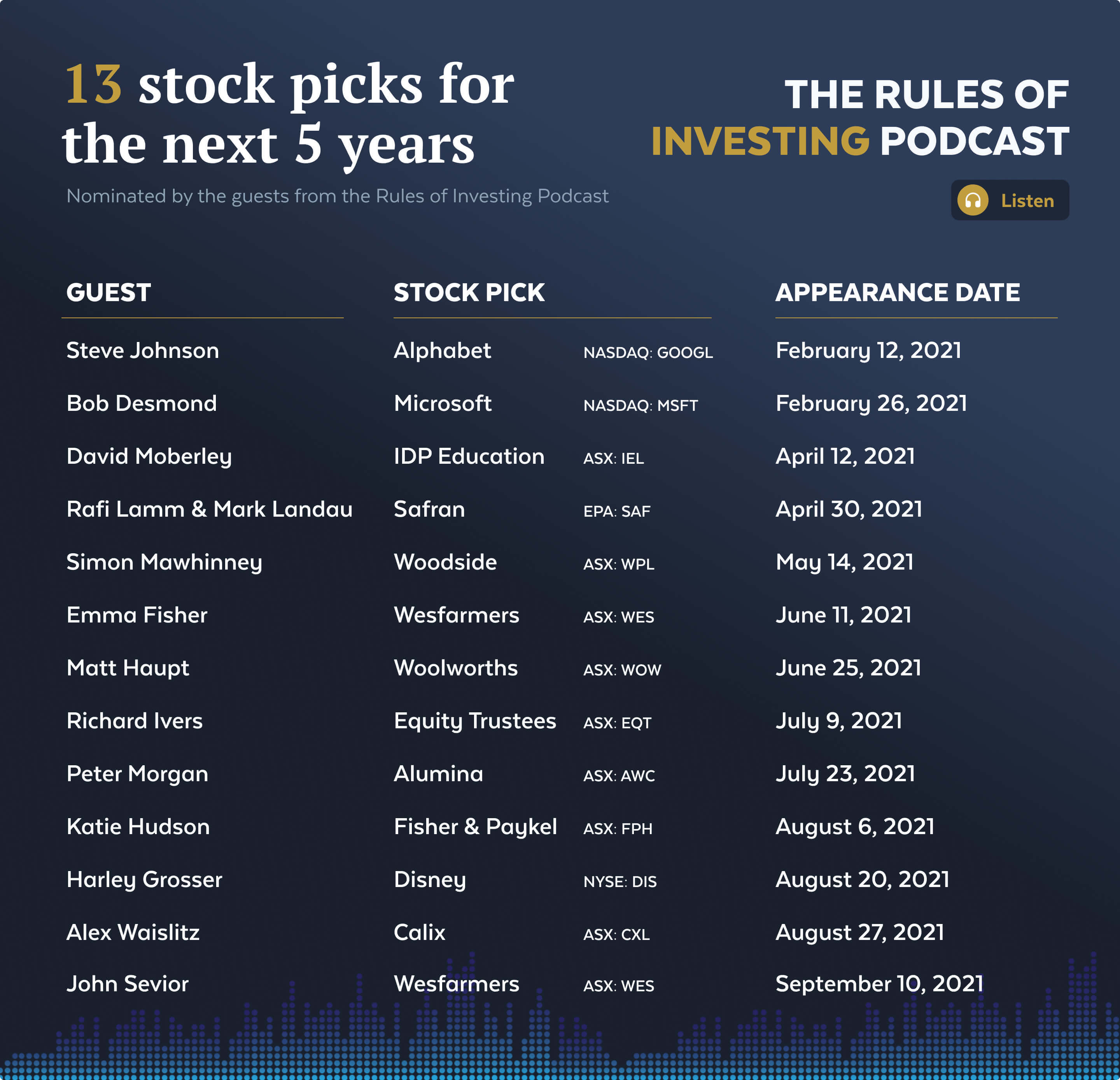 #1 Steve Johnson, Forager Funds Management
Five-year stock pick: Alphabet (NASDAQ:GOOGL)
"I'd be pretty confident that in 5 years' time I'm going to have done OK putting all of my wealth into this fairly diversified business that's trading at a reasonable price."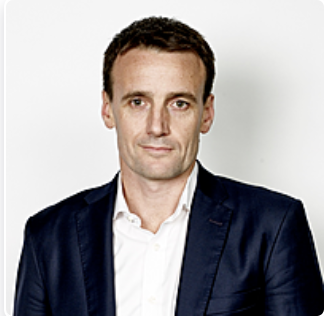 Johnson began his answer by telling Pat something curious. As convinced as he was about his stock choice, he didn't own it. Equally, he "did not need to hesitate about this question."
He went on: "It's interesting to me that I find that question so easy to answer and we don't own it, and it's probably something that needs to be rectified. We sold our investment in Alphabet in March (2020) and bought a whole heap of stocks that were dramatically underpriced, and did very well because of it. 
But I think as the market begins to trade at fairer and fairer levels … it's time for us to start thinking about going back into a business like this.
Johnson's thesis for Alphabet was built less on the advertising business, than as an infrastructure play.

"It's much more like an infrastructure stock than most people realise. It is the infrastructure that provides advertising to the internet ... they own all the infrastructure that allows people to place ads on other people's websites.
"It almost doesn't matter whether it's through their search engine anymore, or through someone else's website, they're taking a clip off the ticket."
"I just think there are so many fingers in so many pies and – best of all it's trading at a very sensible price."
Steve Johnson nominated Alphabet when he appeared on The Rules of Investing on February 12, 2021

Equities
Finding value in dark corners of the market
#2 Bob Desmond, Claremont Global
Five-year stock pick: Microsoft (NASDAQ:MSFT)
"In five years, do I still think MSFT is going to be turning on our computers and email? Yep. Still putting all our work in the cloud? Tick. They have a pretty rational CEO who's made some pretty smart decisions – tick.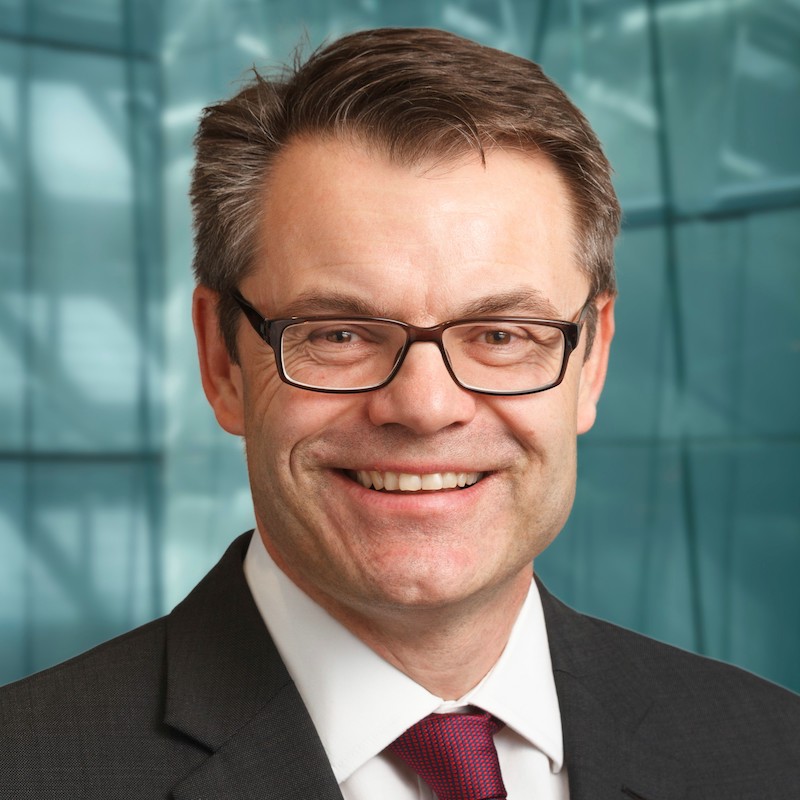 Bob Desmond chose Microsoft not just because of its global ubiquity and the "amazing lock" its flourishing global businesses, including Windows, Office and cloud platform Azure, have on their customers. And it's also not just because it's still growing its top line at 10% p.a.
It's also Microsoft's longevity and growth combined. They're market leaders in cutting edge areas in their fifth decade as a global titan.

"They've evolved. It's not a new business. It was founded in 1975, so it's 45 years old and growing at those rates...Cloud is going to be huge. Their CEO is on record as saying we're only 20% through the transition and it's a scale game. And there's really only going to be three players in that game: Amazon, Google and Microsoft. Tech spending as a percentage of GDP is going to double in the next decade so they are really well paced to capture that."
"I'd be quite happy to shut down the markets for five years and to come back have a chat and I'm sure we'd have done just fine."
Bob Desmond nominated Microsoft when he appeared on The Rules of Investing on February 26, 2021
Equities
The 15 stock portfolio
"They're in a phenomenal position coming out of COVID and I can't wait to see what happens to that business over the next five years."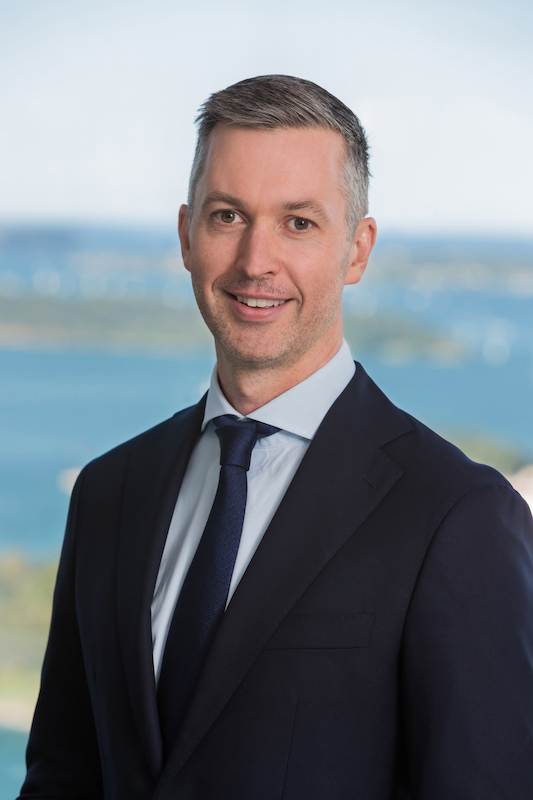 As Bella Kidman said in her write up in April, "a tech start-up may not be the most conventional place to begin a career in investing but it has certainly suited David Moberley of Paradice Investment Management. He believes beginning his career non-traditionally helped shape his investment method and lead to success.

What sort of success? The Paradice Equity Alpha Fund has returned 13.6% since inception, compared to a sheepish 4.2% by the benchmark."

The stock Moberley would set and forget for the next five years is IDP Education (ASX:IEL), an international education placement firm operating in around 30 countries including Australia NZ and the USA. While facing a few short-term bumps with a lack of student mobility due to international border closures, IDP's last result in February demonstrated its ability to bounce back from crisis.
David Moberley nominated IDP Education when he appeared on The Rules of Investing on April 12, 2021.
Equities
An inflection point for Aussie shares
#4 Rafi Lamm and Mark Landau, L1 Capital                                                      Five-year stock-pick: Safran (SAF:FP)
"The reason it's such an amazing stock is that it's effectively the razor blade model – you buy the razor and then you're stuck with it buying the blades. This is the razor blade model except that you're stuck with the same razor blade for the next 30 years."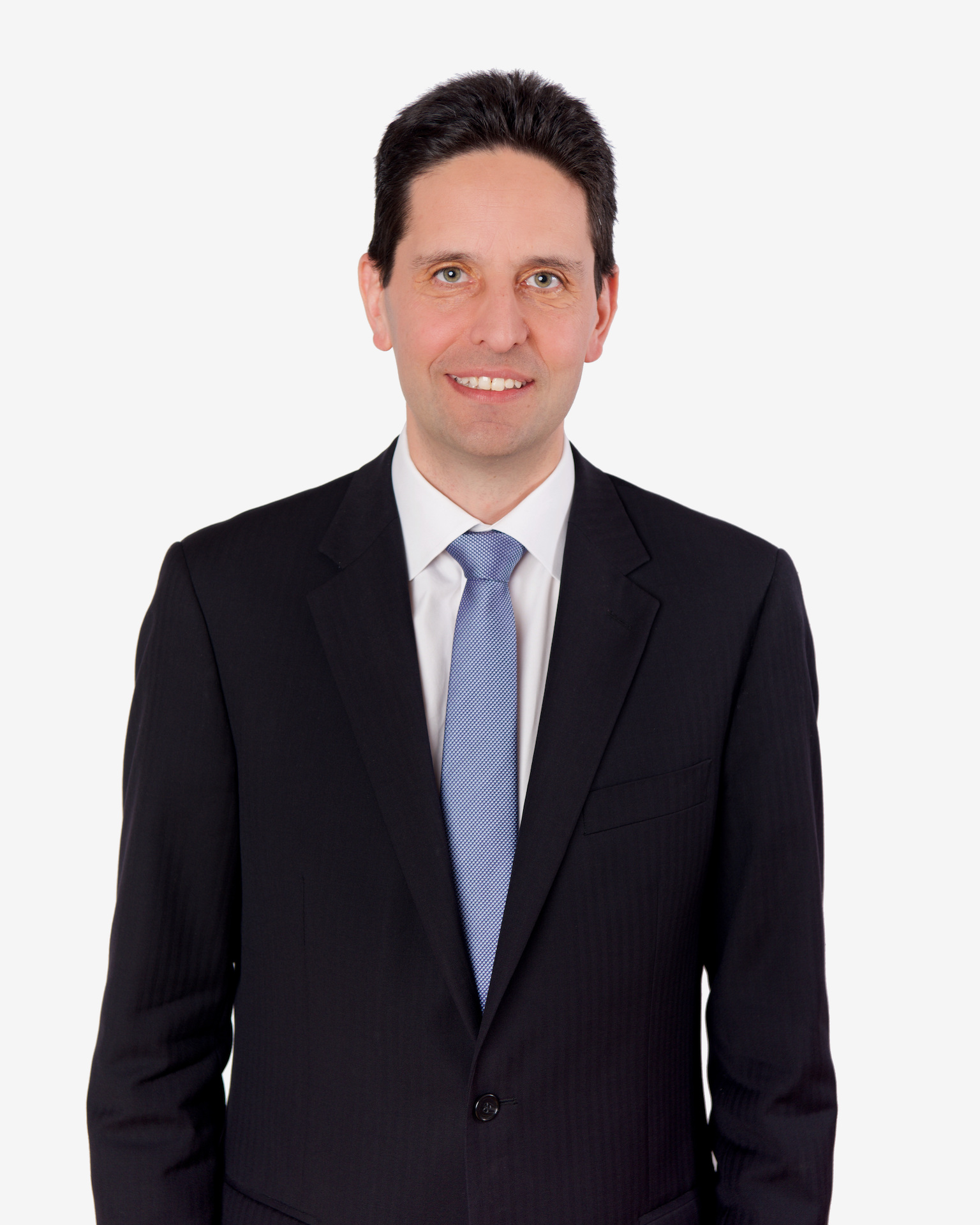 As Rafi and Mark (pictured) from L1 Capital explained, Safran makes the jet engines on most narrow-bodied planes, including a majority of Boeings and Airbuses. "People don't change engines over quickly, and in order to get parts and maintenance you have to go through Safran."

In addition, Safran has formidable pricing power. They "typically put their list price up five to six per cent per annum." Another pointer to Safran's strength was its performance during the pandemic, which enabled them to cut their net cost base by 500 million euros. When planes start flying again, their profitability and margins are going to be a lot higher.

"If you're forcing me to hold it for five years I'm pretty confident the world's going to look better in five years' time than it does at the moment for aviation."
"We love the fact people love that people love travelling ... over time people like to travel more and more, which means more engine parts that are going to get sold by Safran"
Rafi Lamm and Mark Landau nominated Safran when they appeared on The Rules of Investing on April 30, 2021
Equities
Where to next for L1 Capital after a winning vaccine trade?
"This isn't going to be a 5-bagger idea of mine. Of course it's all of my money so I'm trying to be somewhat sensible with my answer to the question  - but for me the answer's Woodside"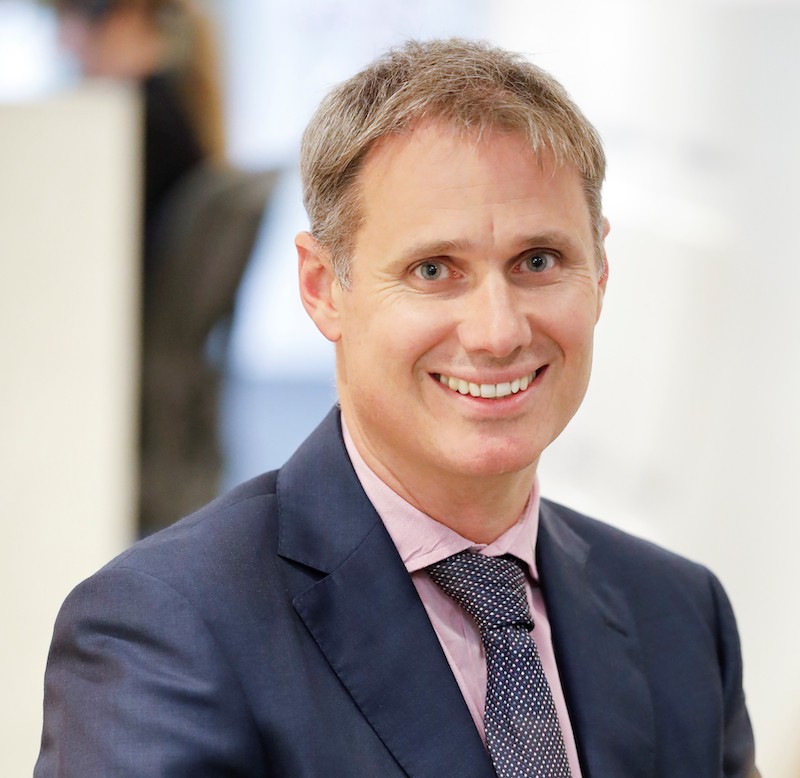 Mawhinney is something of a contrarian investor, as Pat noted: "He bought banks and retailers in the middle of the COVID-crash, a decision that turned out better than anyone could've expected at the time."

Why Woodside? "I think in five years time this company is going to be producing from the same fields it is today in the same or greater quantities. So its production will be higher, with a backdrop of significantly higher energy prices given that the industry has been starved of capital for so long. I think Woodside is likely to be significantly higher in price and profitability than it is today, and hopefully would be a great investment over that time horizon."

Mawhinney nominated Woodside in May. Since then? In August we witnessed Woodside's proposed merger with BHP's petroleum assets, and subsequent slide in share price of 0.5%. Still, it's the long(ish) game we're playing,
Simon Mawhinney nominated Woodside when he appeared on The Rules of Investing on May 14, 2021
Equities
Making money from unloved and out-of-favour stocks
#6 Emma Fisher, Airlie Funds Management
Five-year stock pick: Wesfarmers (ASX:WES)
"Is there a better business in Australia than Bunnings (owned by Wesfarmers)? It's got (little) competition and a really powerful niche, I think it's well run and I'd happily own that for the next five years."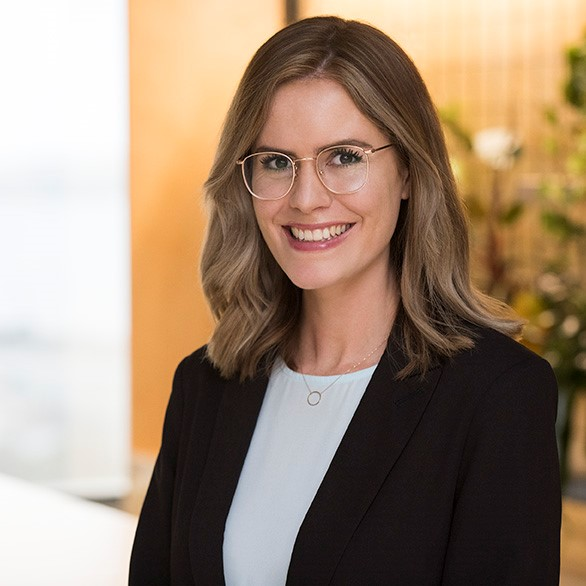 We all know about the quality of Wesfarmers and its swag of brands, notably Bunnings and Kmart. But taking a step back, in the instance of markets closing it isn't just your fixed investment you have to contend with, but also the restricted ability for the business to access capital.
"If the markets are going to close for 5 years, you need to own a business that needs zero access to capital… You need a really high returning business that's got a fantastic balance sheet, generates a lot of cash, but doesn't need much cash."
Fisher said she'd actually been having this sort of conjecture about such a stock with her sister and her sister's partner, who were looking to get into investing.
"I asked them What businesses are the best in Australia that you have positive experiences with and you enjoy interacting with. K-mart and Bunnings? Well I have the stock for you – Wesfarmers.
Wesfarmers certainly ticks this box. "It's a very well capitalised business and is a huge play on Bunnings (70% of earnings)."

The hardware business' relative market share is 5-6x higher than Mitre10, and well-capitalised competitors such as Woolworths have tried and failed to compete in the space.
It is rare to find a retailer of that size that makes people excited about their business – not to mention a hardware retailer of all things.
There must be something in the sausages.

Emma Fisher nominated Wesfarmers when she appeared on The Rules of Investing, June 25, 2021, 2021
Equities
The 'special' stocks Emma Fisher is hitching the Airlie wagon to
#7 Matthew Haupt, WAM Leaders
Five-year stock pick: Woolworths (ASX:WOW)
"I know it is going to be here in 5 years and I know sales are going to be roughly (in line) – I could probably pick a sales number where it is going to be."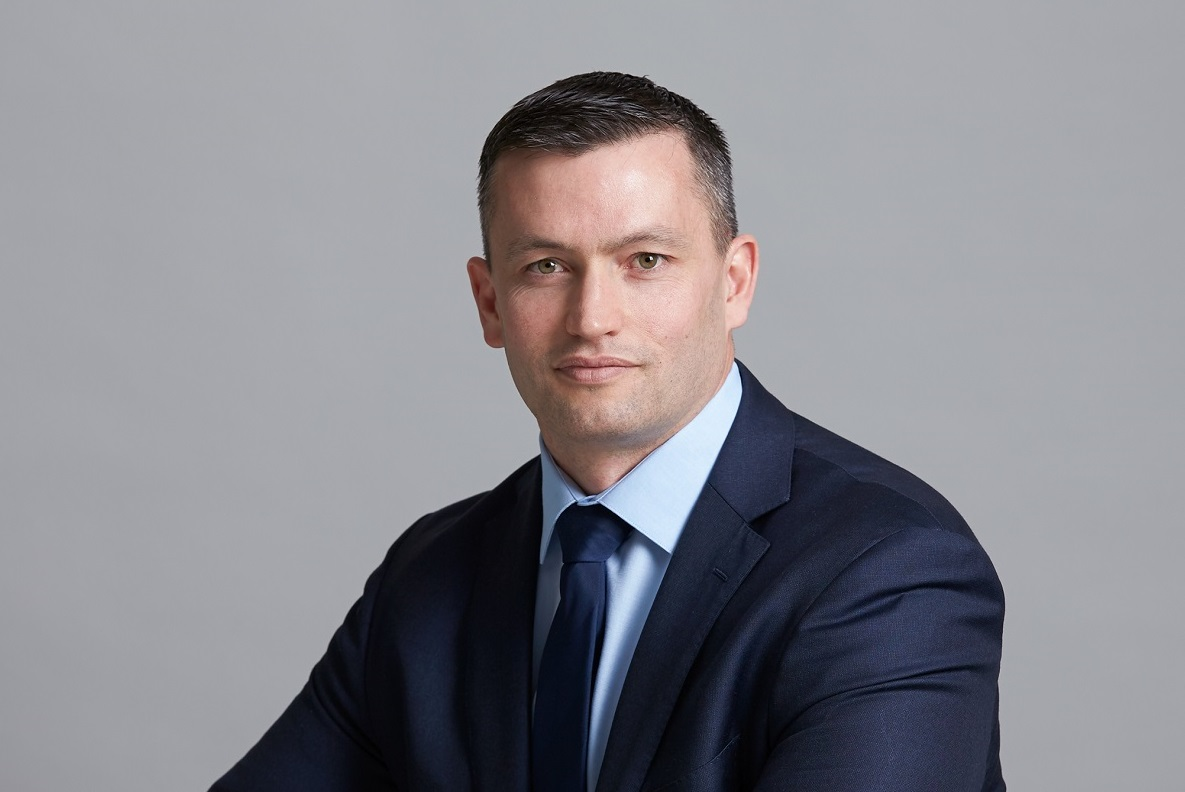 Haupt stuck to his market cycle angst in this answer, remarking "I can't get bullish on a growth company at the moment given valuations – Maybe at a different point in the cycle I would."
WAM held an overall optimistic view on retail, but "the return profiles and earnings growth potential over the next 12-18 months means you've really got to be selective." As such, sticking with safe and reliable pick Woolworths fits the bill.


"I'm going to give you something boring: Woolworths. I know it is going to be here in 5 years and I know sales are going to be roughly (in line) – I could probably pick a sales number where it is going to be."
So for me – it may be a sign of where I think markets are at the moment. The consumer staple Woolworths is my pick at the moment.
Matthew Haupt nominated Woolworths when he appeared as a guest on The Rules of Investing on June 25, 2021 
Equities
The big picture view on Aussie equities
"I'm going to pick one that's a little bit under the radar, rather than an obvious one to make it a little bit more interesting. That's Equity Trustees or EQT. It's only covered by one analyst in the market."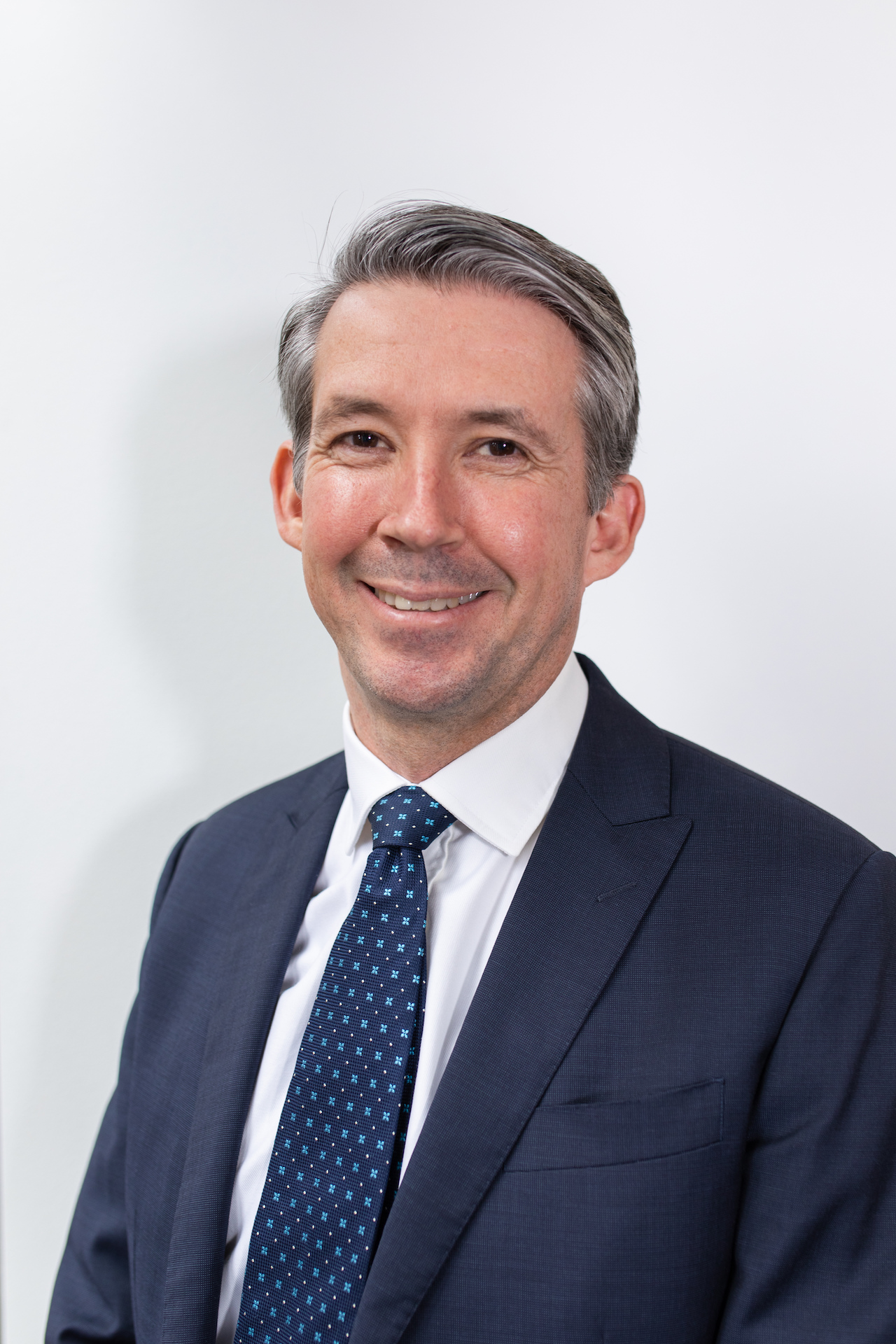 Many people see small caps as high risk but good returns can be made with moderate risk if you're careful. As Pat noted at the time, this is exactly the approach that Richard Ivers, portfolio manager at Prime Value, takes in managing the Emerging Opportunities Fund. "By focusing on high-quality businesses with relatively few risks and strong competitive positions, he's managed to outperform the market in 87% of the months that it fell."

As for his stock pick, it's a small-cap with a big history.

"It's got a market cap around $600 million. It was founded in 1888, so it's got a history of over 130 years, which gives you a perspective on the sustainability of the business. And the fact that you're pretty confident be around in another five years' time in its role as a trustee for corporate and super funds. That's a very, very sticky part of the business. They're very rarely changed."

Richard Ivers nominated Equity Trustees when he appeared on The Rules of Investing, July 9, 2021
Equities
The low-risk approach to Aussie small-cap investing
#9 Peter Morgan, founder of 452 Capital
Five-year stock pick: Alumina (ASX: AWC) 
"Peter Morgan has one of the most intriguing stories in Australian funds management. Helping to grow FUM at Perpetual from $70 million to $12 billion, he is also one of the most accomplished investors Australia has known.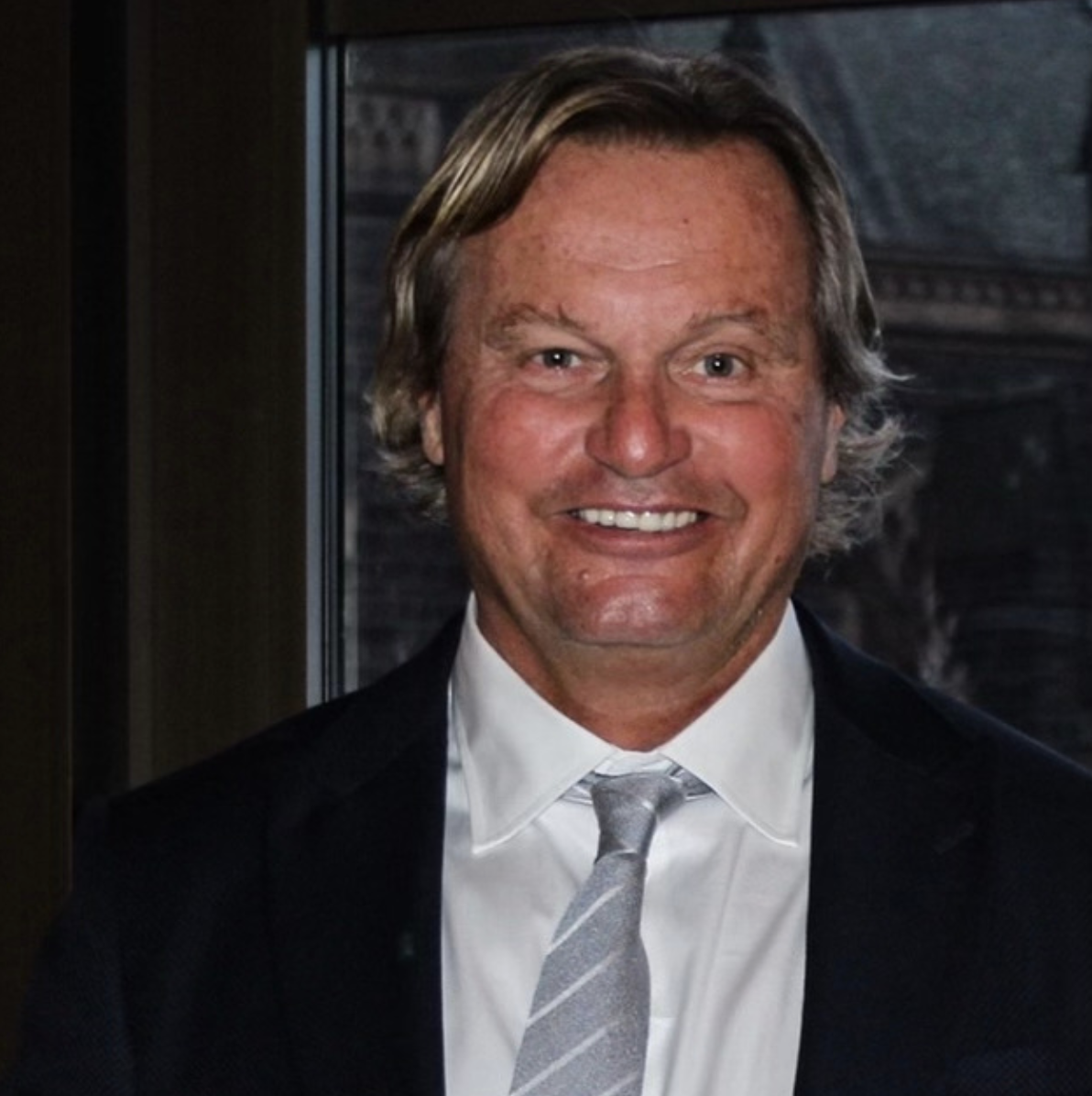 After launching his own boutique 452 Capital, a health scare refreshed his perspective on life he exited the industry for good - professionally at least. Morgan has retained his love affair with the market and remains a respected commentator.
So wrote Pat in his introduction to the podcast with the Australian investment great. Morgan has this to say about stocks he was interested in now.
"I am interested in the good stocks in a sector that's hated. That might be coal stocks (for example)"
"What I have (also) found throughout history is that you'll be surprised how many times you can make really good money buying something that's trading at a discount to the net tangible asset backing.

 And if I look at the categories I've done really well out of them, there'd be a skew of success rates from being a nice asset place in that lifetime."
As for Alumina?  Morgan was leery of providing detail on his selection, but he did offer a particular pearl of wisdom - and hope - that gleamed especially bright for this listener. 
"I've seen 1987, 2000, 2009 and 2020 in the last 35 years of my life where markets are being given fantastic opportunities. And I think that can happen again. If you're 40 and you're going to live to 80, I reckon you'll get 10 really good chances to have a good swing at the market when you go a hundred percent all in."
Peter Morgan nominated Alumina when appeared on The Rules of Investing on July 23, 2021. 
Equities
Peter Morgan: The best asset I've ever bought
#10 Katie Hudson, Yarra Capital Management
Five-year stock pick: Fisher and Paykel (ASX: FPH)
If you said to me over the next one to two years, how would Fisher and Paykel go, I think there's probably a bit of a headwind for them as they cycle that strong COVID growth. But on a five-year view, I'm very confident they will be a much larger company than they are today."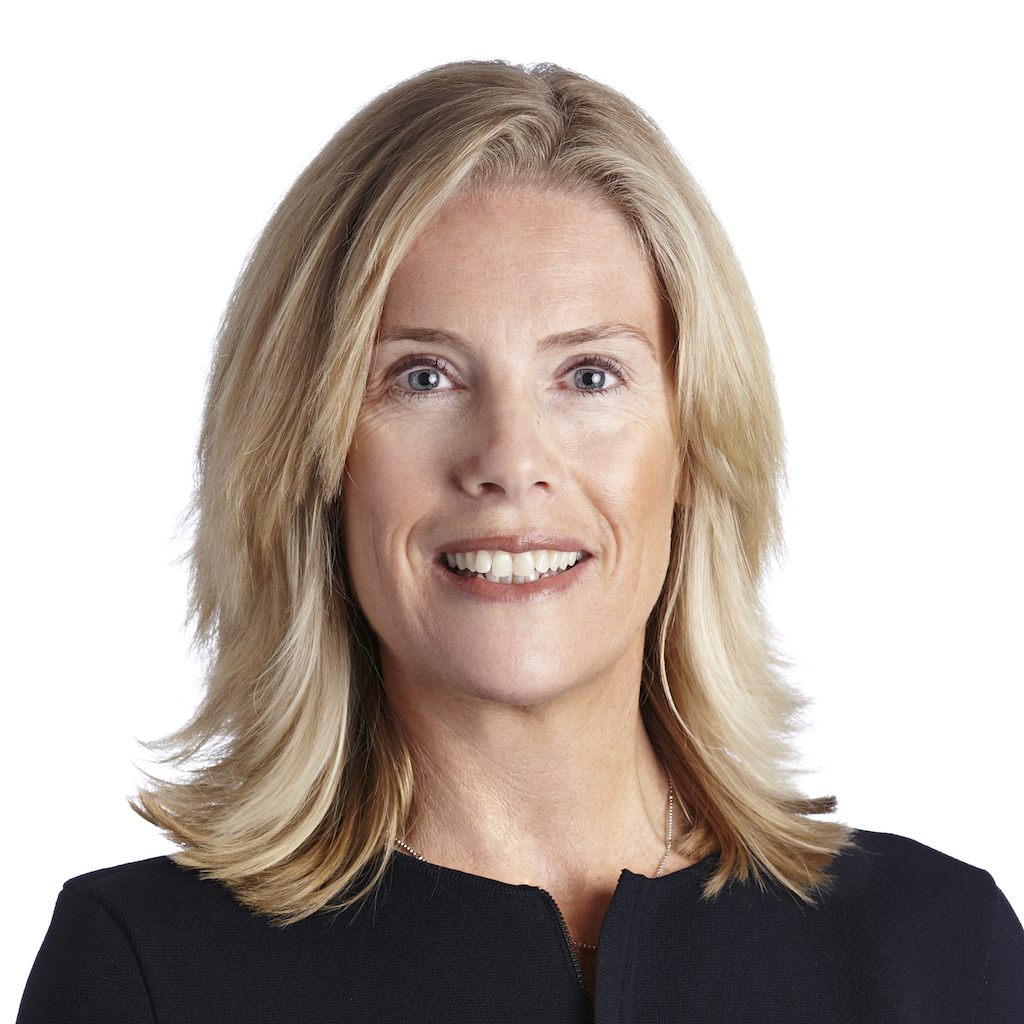 In her interview, Hudson emphasised the importance of "due diligence - a staple of her investment philosophy and incredibly important within small caps."  She also shared some strategies for avoiding so-called "portfolio bombs - those small caps whose position can drop explosively. Hudson also spoke about she exploits market inefficiencies to produce outsized returns - and she selected Aussie small-cap Fisher and Paykel.
"I think one of the best companies in the Australian market is a company called Fisher and Paykel Healthcare. They have a global leadership in respiratory technology, which has actually been a big beneficiary of COVID. 

The market opportunity for that technology is probably 20 times their current revenue. So they've got a long, long runway for growth and fantastic management, really exceptional manufacturing capability. 
"I think they'll be a long-term winner, but you'll have to close your eyes for that five years. Because as I said, as they cycle that COVID bump, it might be a little bit challenging for them. But on that five-year view, I'm very confident there'll be a much larger company"
Katie Hudson nominated Fisher and Paykel when she appeared on The Rules of Investing on Aug 6, 2021

Equities
How to avoid portfolio bombs
#11 Harley Grosser, Capital H Management
Five-year stock pick: Disney (NYSE:DIS)
"I'll give you two answers to this one. I know it's probably not what you wanted, but the first one is, and this sounds a little bit corny, but it's genuinely, honestly what I would do. I would invest in my own company. I would want to back myself. I know that sounds silly, but I would want to be invested in something that I would have control of, I'm going to run, or be invested in for the rest of my life.'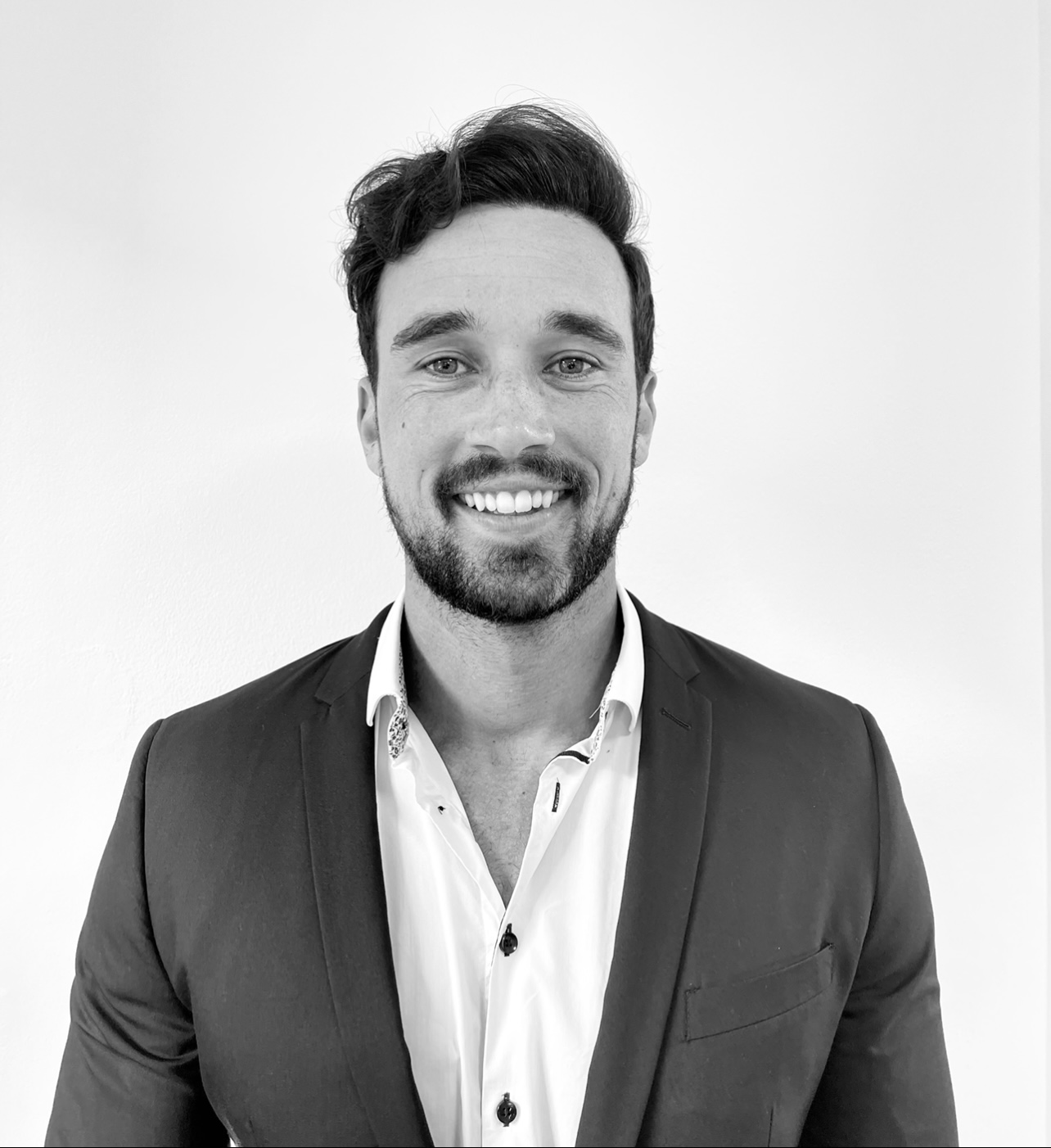 Harley Grosser is something of a wunderkind in Aussie investing, or threatening to be, at any rate, and did not lack in confidence when it came to the traditional final question of the ROI pod. But then, as he says, he wants to back himself, because:
"If I had to hold a stock or invest in a company forever, I would want to be invested in something that I was controlling and running."

But he also wants back ol' Big Ears.

"It's the only very large-cap stock that I bought in the US when they had COVID. I had a bit of money left over in US dollars, just in my own name. We don't do any US investing in the fund. So it was completely separate. But it was Disney. So I'd probably just say, I'd stick with Disney, if I had to own a stock forever."
Harley Grosser, nominated Disney when he appeared on The Rules of Investing on August 20, 2021

Equities
How Harley Grosser turned $100k into $800k in 4 years
#12 Alex Waislitz, Thorney Investment Group 
Five-year stock pick: CALIX ASX:CXL
"I think I would choose something that has a technology that could change and revolutionise something and let that technology play out, I suppose. So I would look for a company with that kind of characteristic."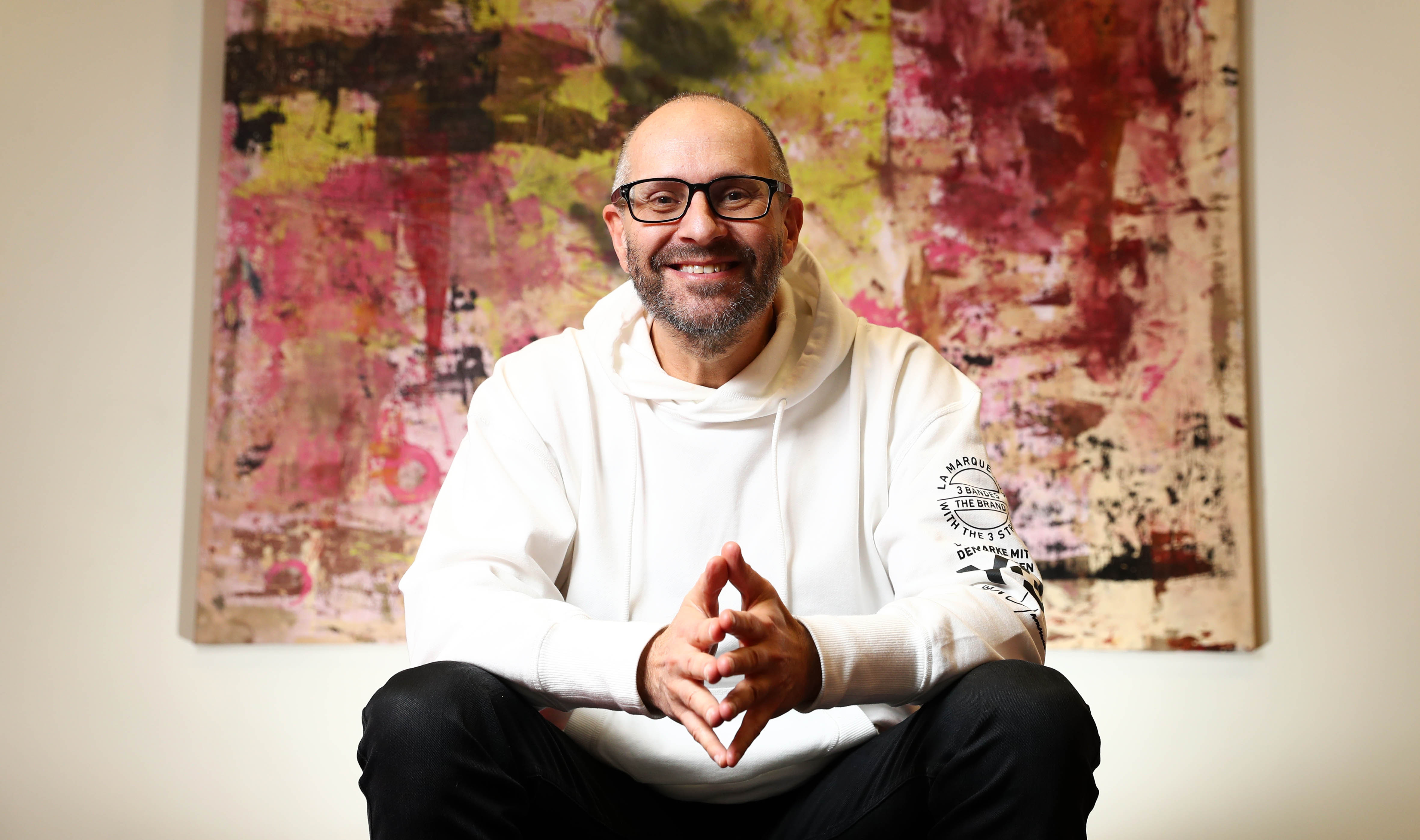 Having been a company director at VISY and Pratt, ex-vice president of the Collingwood Football Club, philanthropist and even a one-time movie producer, Alex Waislitz has an amazing rap sheet even before you get to Thorney Investment Group, one of Australia's most accomplished investment companies.
His was a special version of the podcast in that it was also filmed as a two-part video. You can watch part one here

His one tip for five years? As above, it had to be revolutionary. 

"I think of the top of my head, there's one company which we've got in Thorney Technologies, as well as which we own in the private company called Calix.

"It's had quite a nice movement already from a very small base, but this is a company which has got many patents and it's dealing with industrial solutions across many industries."
"Probably the lead area they're dealing with is in cement, and they're tackling in a way that leads to much more sustainability, much less carbon emission in the industrial process."
Waislitz said that while the focus would be on what's been called green cement, "their application is wider than just cement. It's in aquaculture and an array of industrial solutions because they've got a unique process of how they go about it. It's magnesium-based, it goes through its own burner and it captures CO2 as well. It has a very smart, capable management team who are very heavily invested in the equity of the company as well. So I think this company has got star potential.''
Alex Waislitz nominated Calix when he appeared on The Rules of Investing on August 27, 2021
Equities
Value, growth... Why not both? An interview with Alex Waislitz
#13 John Sevior, Airlie Funds Management                                                    Five-year stock: Wesfarmers (ASX:WES) 
"I think I'd probably plump for Wesfarmers as a business that has a lot of the characteristics that we think about, or that we like in a business."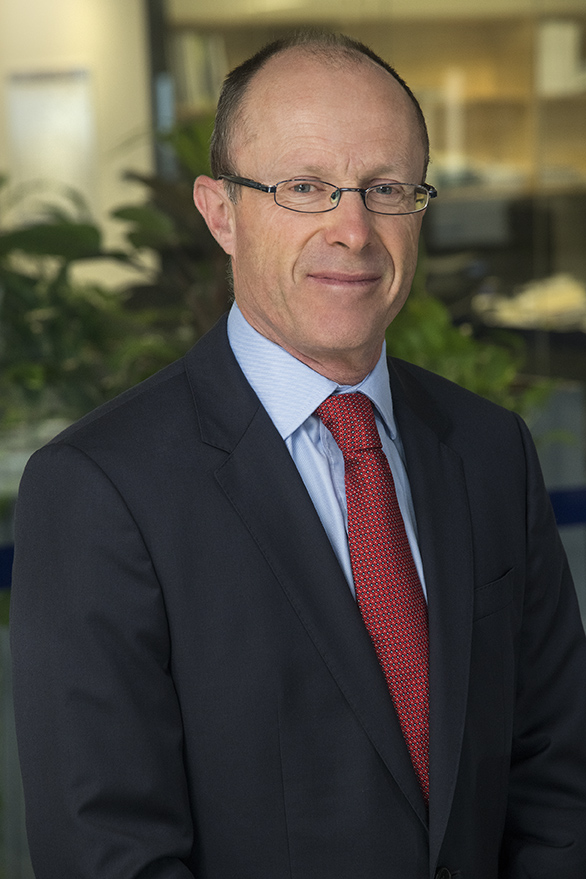 Sevior, Airlie cofounder and veteran of Perpetual, said he decided on Wesfarmers by applying Airlie's key investment principles. "If I believe in the way we think about investing at Airlie, you've got to go back to the principles of investments that fit those criteria. So for us, that's the durability of the business, the quality of balance sheet, the quality of management, and the history of capital allocation."
He pointed to the performance of Bunnings ("which has seen off a lot of competition"), Officeworks, and Kmart - the latter which he described as "by almost any measure you can think of, the best discount department store in Australia in an environment where many of its competitors have either collapsed or gone nowhere over an extended period of time."
Sevior, noted too, that the shares were not cheap but in terms of the principles by which we invest, it ticks all of those boxes.
Wesfarmers was nominated by John Sevior in his appearance on The Rules Of Investing on September 10, 2021
Equities
John Sevior's simple principles for investment success
... AND A FINAL NOTE 

A quick aside about three 2021 guests who are absent from the above list. GMO legend Jeremy Grantham was not asked the 5-year stock pick question as his pod special had a uniquely different focus, the looming prospect of a bubble bursting. You can listen to it here and read about it here. Also, ROI guest #77, Charlie Jamieson, is a bonds specialist. In his appearance, he and Pat transformed the question into 'what would be your best 5-year risk-reward strategy'. You can listen to it here.  Morgan Stanley's Nathan Lim opted not for one stock but a basket of them: "a China ETF". You can listen to his enthralling interview here.
Happy listening everyone. Make sure to follow Patrick Poke for the latest podcast drops, as well as Glenn Freeman and Angus Kennedy for summaries. Don't forget to comment your five-year picks below!
---
Equities
The 7 best stocks to buy and hold forever
Macro
Ray Dalio's 6 crucial themes for the next few years
Never miss an update
Hit the 'follow' button below to be notified every time I post a wire or hit the 'like' button to let us know you enjoyed it.
Not already a Livewire member? Sign up today to get free access to investment ideas and strategies from Australia's leading investors.
........
Livewire gives readers access to information and educational content provided by financial services professionals and companies ("Livewire Contributors"). Livewire does not operate under an Australian financial services licence and relies on the exemption available under section 911A(2)(eb) of the Corporations Act 2001 (Cth) in respect of any advice given. Any advice on this site is general in nature and does not take into consideration your objectives, financial situation or needs. Before making a decision please consider these and any relevant Product Disclosure Statement. Livewire has commercial relationships with some Livewire Contributors.
---
15 contributors mentioned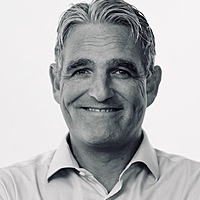 Matt Buchanan is a former Head of Content at Livewire Markets. Matt is an avid investor and a big fan of the Livewire community, which he first joined in 2017.
Expertise