Just wanted to quickly share this chart - it shows consumer sentiment across developed and emerging economies (GDP weighted) using the Reuters/Ipsos Consumer Sentiment Indexes.  The chart (from my latest report) shows a clear trend towards new highs in consumer confidence for developed economies, and while emerging markets stumbled in 2016 they've begun to catch up with developed economies:  
This is important because it tends to confirm the idea of a synchronized global economic upturn - with the all-important participation of the consumer.  That is, it's not just a manufacturing rebound, but a broad-based improvement.  This is important information given there is a clear sense of doubt currently percolating through global bond and stock markets.
---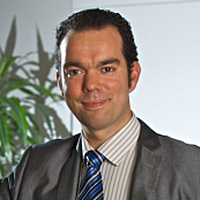 Head of Research
Topdown Charts
Callum is Head of Research at Topdown Charts. Topdown Charts is a chart-driven macro research house covering global Asset Allocation and Economics.
Expertise