Everyone has been wrong on global trade growth
---
In the latest edition of the Weekly Macro Themes report we looked at some surprising trends in global trade growth.  I say surprising not because the improvement in global trade took me by surprise - our leading indicators clearly flagged it last year (when most people were very bearish on the outlook).  It was surprising because of the magnitude of improvement, particularly in emerging markets.
In the last couple of months world import volume growth has accelerated from a stagnant pace of 1% to a much stronger 3-4% pace.  On the other hand EM import volume growth has surged from a string of small negatives to over 7% yoy.  Most of the EM regions have seen improvement ("less bad" in the case of Africa & Middle East) but the big turnaround story has been in Latin America, and in particular emerging Asia (think China).  Overall it's another piece of evidence for the global growth resurgence theme and goes to show that it's not just sentiment or soft data, but also hard data.
---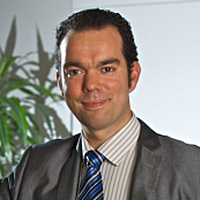 Head of Research
Topdown Charts
Callum is Head of Research at Topdown Charts. Topdown Charts is a chart-driven macro research house covering global Asset Allocation and Economics.
Expertise