FNArena reporting season monitor: February 2021 - Final week (347 stocks covered)
---
March 05 2021, 12:01 PM AEDT
Welcome to the final instalment of the FNArena reporting season monitor. The Monitor reports ratings, consensus price target changes, and brief summaries of the collective responses from FNArena's database brokers for each of the more than 300 stocks covered.
The report contains all stocks covered by the Monitor who have reported this month. Readers should be aware that it doesn't matter what profit or loss resulted from a company. What's important is how the stock fared against consensus forecasts - whether management delivered a "miss" or a "beat".
Overall, this was a record reporting season, with the final stats being:
164 beats: 47.3% 
139 in line: 40.1%
44 misses: 12.75%
Such a low percentage of misses is a record for the Monitor, never before has it recorded a percentage of misses less than 19%. 
Attached below is final wrap up of this reporting season. Thank you all for your readership. 
Follow me for more like this
Click the 'follow' button below to be first to be notified of my next post on Livewire.
This resource has been contributed to Livewire by the team at FNArena.
---
Stocks mentioned
334 stocks mentioned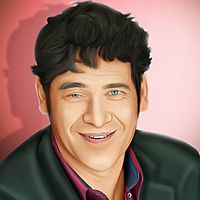 FNArena is a supplier of financial, business and economic news, analysis and data services.
Expertise
Comments
Comments
Please sign in to comment on this wire.